Six New Shareholders Elected to OHM Advisors Firm Partnership
Image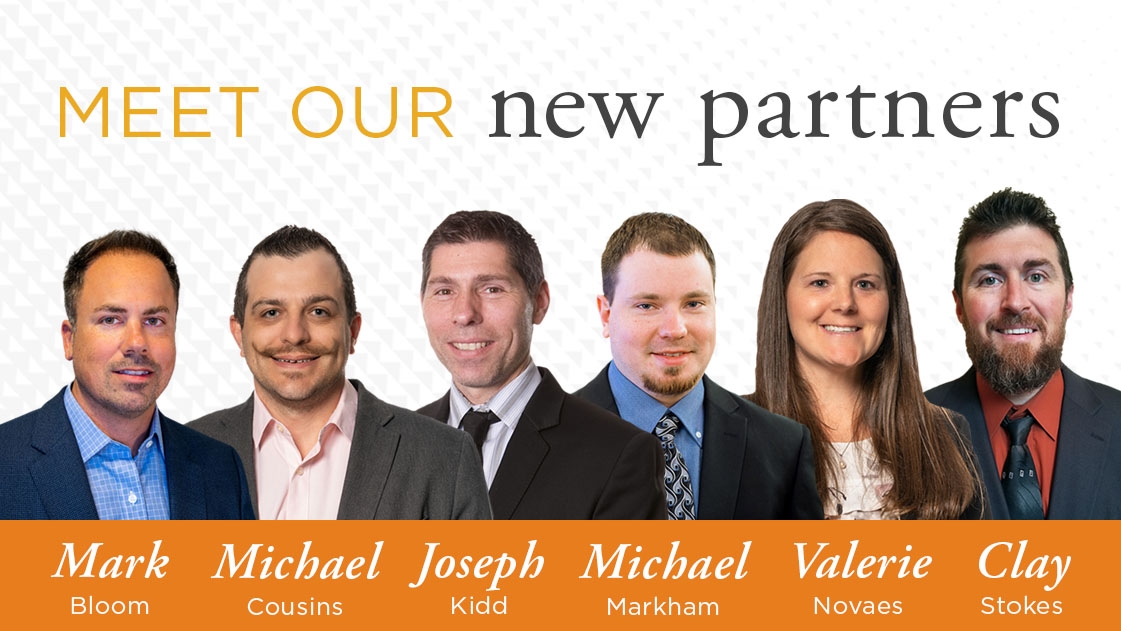 OHM Advisors' board of directors and partners recently elected six new shareholders: Mark Bloom, Director of Information Technology; Michael Cousins, Practice Leader, GIS; Joseph Kidd, Director of CADD/GIS; Michael Markham, PE, Senior Project Manager, Field Services; Valerie Novaes, PE, Senior Project Manager, Environmental & Water Resources Group; and Clay Stokes, PE, Senior Project Manager, Field Services.
The shareholders were recently elected to the 60-year-old community advancement firm's ownership group by fellow owners and partners. Nominated from among the firm's many outstanding professionals, they represent a range of disciplines, experience levels and specialties. Each is recognized for their contributions within the firm and dedicated service to clients and colleagues.
Mark Bloom and Joe Kidd have each been with the firm in its Livonia, Michigan office for over twenty years. Kidd began in 1998 while training in the U.S. Air Force field of engineering technology and is a CADD expert and integral IT professional whose work touches nearly every firm project. Bloom joined the firm in 2001 as a CADD technician and developed into his leadership position organically, growing IT support for the firm from 200 employees in three offices to nearly 700 employees in 18 offices today. A 13-year firm engineering professional in the Hancock, Michigan office, Mike Markham leads and has grown its civil engineering group and holds a principal role with one of the firm's longest-standing municipal clients.
Also based in Livonia are Mike Cousins, Valerie Novaes, and Clay Stokes. Cousins joined the firm in 2014 and is responsible for managing and overseeing all GIS tasks within each firm discipline with a team of 11 GIS professionals. Novaes began in the EWRG group in 2018 and currently serves as its Environmental, Planning & Restoration group Manager and Stormwater Practice Leader. Stokes brought nearly twenty years of industry experience when he joined the firm three years ago and has proven instrumental in leading his group's delivery of field services work in southeast Michigan.
"These impressive professionals join our firm's ownership group as experts in their respective fields and all-around good people committed to their teams, clients and the firm," said President Jon Kramer. "We're thrilled for them to be elected shareholders and confident they will strengthen our continued growth and our mission of Advancing Communities."
About OHM Advisors:
OHM Advisors is the community advancement firm. Founded in 1962, we deliver award-winning work across the architecture, engineering, and planning spheres. With offices in multiple states, our 650+ person team partners with leaders at all government levels, school districts, developers, universities, and private companies to create great places.