Kacvinsky Receives 2021 WEF and MWEA Career Awards
Image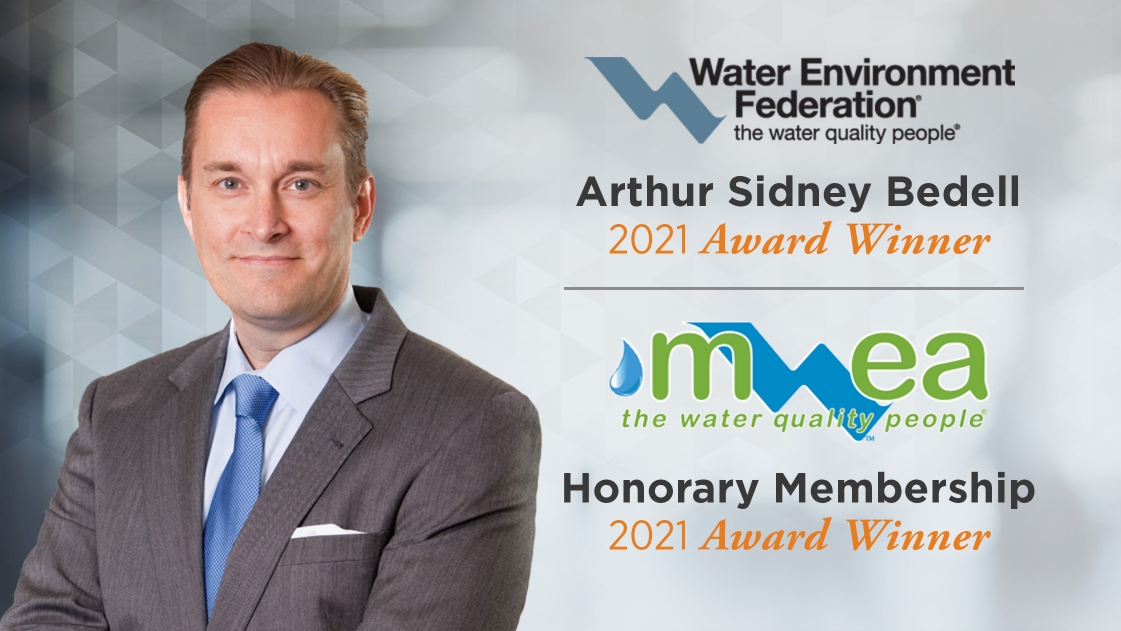 OHM Advisors practice leader honored with distinguished Arthur Sidney Bedell Award
OHM Advisors Practice Leader Greg Kacvinsky was awarded the Water Environment Federation's (WEF) 2021 Arthur Sidney Bedell Award at the Michigan Water Environment Association (MWEA) annual conference on June 29, 2021, as well as an Honorary MWEA Lifetime Membership and induction into MWEA's 5S Society. A past president of the MWEA's board of directors and currently serving as its Government Affairs Chair, Kacvinsky is a career-long member of both it and WEF and was recognized with these awards for his decades of dedicated volunteerism to them and their members.
In his role as Stormwater Practice Leader with OHM Advisors, Kacvinsky leads a group of engineering professionals dedicated to helping the firm's clients manage increasingly complex stormwater management challenges by balancing system needs with minimizing the impact to the environment to ensure livable and sustainable communities for the future. He is a frequent regional and national speaker on stormwater engineering, sharing his vast experience on system design and management, modeling expertise and funding knowledge, and on behalf of MWEA and its members, meets with legislators at all levels to educate community leaders on important industry issues.
Also recognized at the MWEA annual conference was OHM Advisors Senior Project Manager Jennifer Drinan, who, along with Kacvinsky, received one of only five invitations to the 5S Society, a merit-based distinction whose members "contribute in some outstanding measure" to a MWEA member organization over the course of their career. Drinan is a past chair of the MWEA/AWWA Asset Infrastructure Committee.
About WEF-MWEA's Arthur Sidney Bedell Award
The Bedell Award was established to acknowledge extraordinary personal service to a Water Environment Federation Member Association in honor of Arthur Sidney Bedell, WEF's second president, and his long devotion to the New York Water Environment Association.
About WEF-MWEA's Honorary Membership
WEF Honorary Membership recognizes individuals who have proven their preeminence in the fields of activity encompassed by Water Environment Federation objectives. Recipients of WEF Honorary Membership are recognized for their achievements in the water profession and awarded a complimentary lifetime WEF membership.
About OHM Advisors
OHM Advisors is the community advancement firm. Founded in 1962, we deliver award-winning work across the architecture, engineering, and planning spheres. With offices in multiple states, our 500+ person team partners with leaders at all government levels, school districts, developers, universities, and private companies to create great places.