Spitzley Receives 2020 AWWA Michigan Section Awards
Image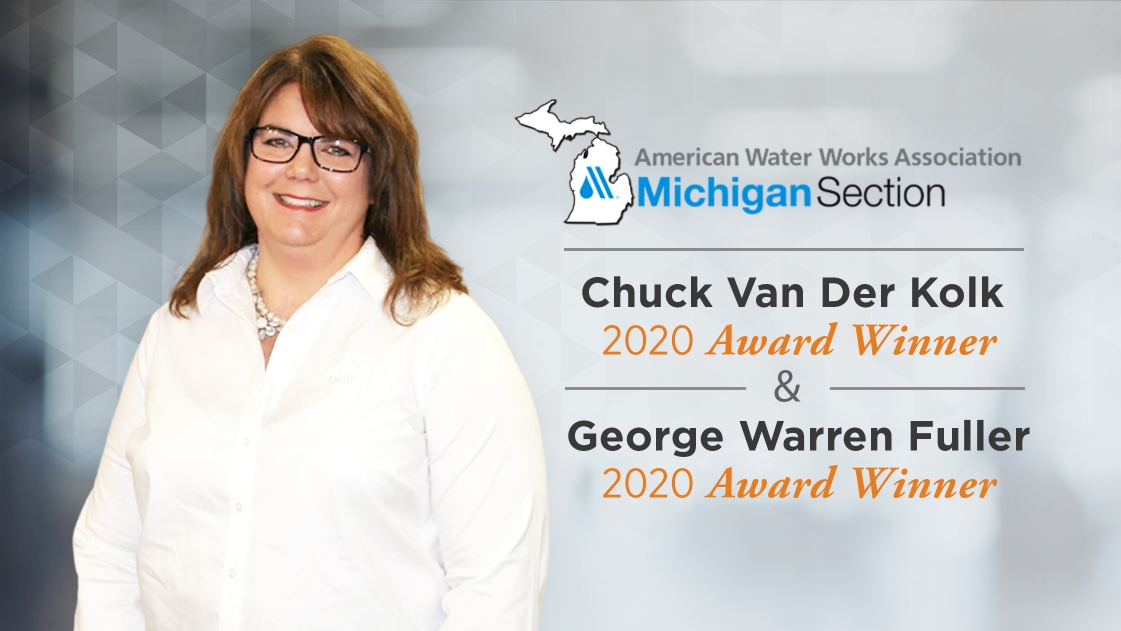 OHM Advisors Principal honored with Chuck Van Der Kolk and George Warren Fuller Awards
OHM Advisors Principal Christine Spitzley has been awarded the 2020 Chuck Van Der Kolk Award and the 2020 George Warren Fuller Award from the Michigan section of the American Water Works Association (MI-AWWA). Currently serving as the organization's Secretary/Treasurer, she is a 20-plus year member and former Chair and Trustee of the section. Spitzley was recognized on September 17 at the virtual MI-ACE 2020 82nd Annual Conference for her dedication to volunteerism and support of AWWA and its members, ultimately leading water professionals to grow their career and succeed in the industry.
In her unique role with OHM Advisors, Spitzley connects multiple firm disciplines including the Environmental Water Resources Group, Planning and Engineering disciplines to collaborate on projects with a common goal—providing and protecting clean, safe water for client communities. Her wide range of planning experience encompasses projects in technology, health, water, air quality, solid waste, transportation and economic development. In her more than two decades of membership with MI-AWWA, she has shared her professional expertise while serving in multiple volunteer roles—including being an involved partner with the organization and the Michigan Department of Environment, Great Lakes and Energy (EGLE) to facilitate the state's 18-community pilot program for its new Lead and Copper Rules implementation, focusing on helping communities understand the rule changes and educating the public on how they can help.
Passionate about volunteering in a way that provides leadership, mentorship, technical expertise and professional support, Spitzley consistently encourages young professionals to join MI-AWWA—just as she was invited to do at the start of her career—to begin developing professionally and enriching their careers. Upon learning that she was a recipient of the Chuck Van Der Kolk Award, Spitzley said, "Chuck was a friend, mentor and national icon in the water industry. I am honored to be recognized by this award created in his memory. Thank you to OHM Advisors for supporting me in a career that has allowed me to passionately champion water as part of an industry of dedicated professionals."
About MI-AWWA's Chuck Van Der Kolk Award:
The Chuck Van Der Kolk Award recognizes an individual who has advanced AWWA in Michigan through volunteer time and efforts in honor of Chuck Van Der Kolk's lifetime of service to the organization.
About MI-AWWA's George Warren Fuller Award:
The George Warren Fuller Award honors individuals for their distinguished service to the water supply field in commemoration of the sound engineering skill, the brilliant diplomatic talent, and the constructive leadership that characterized the life of George Warren Fuller.
About OHM Advisors:
OHM Advisors is the community advancement firm. Founded in 1962, we deliver award-winning work across the architecture, engineering, and planning spheres. With more than 500 employees in offices throughout Ohio, Michigan, and Tennessee, our team partners with leaders at all levels of government, school districts, developers, universities, and private companies to create great places.