Lambrina Tercala Named a 2019 Rising Star by Civil & Structural Engineer Magazine
Image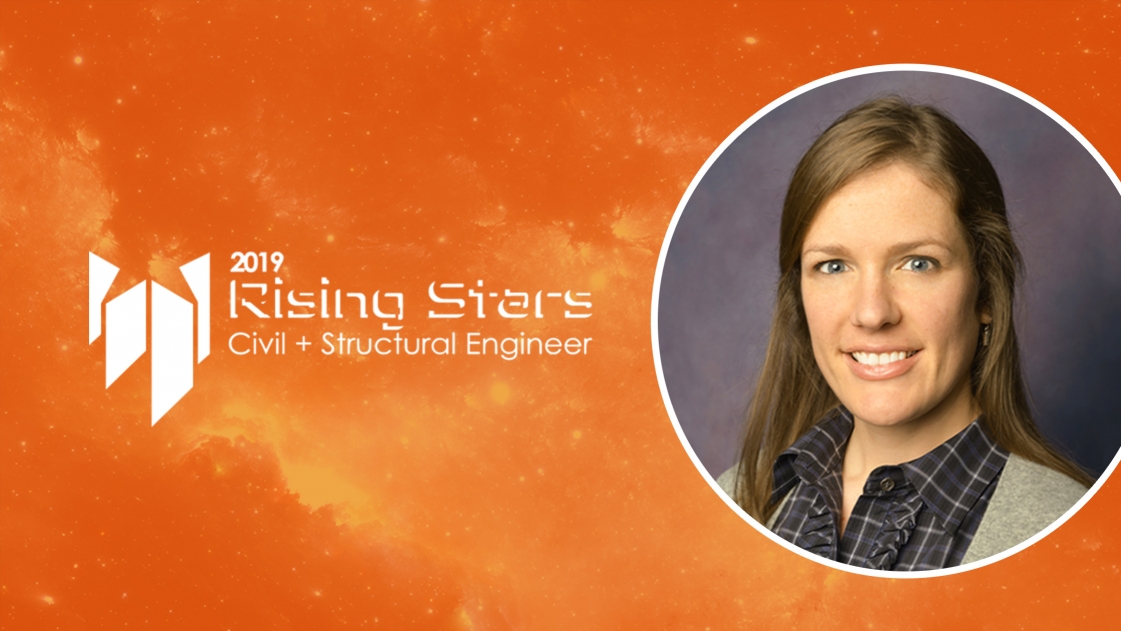 One of firm's newest shareholders nationally recognized among top young U.S. civil engineers
Lambrina Tercala, an engineer in OHM Advisors' Environmental & Water Resources group, has been named a "2019 Rising Star" by Civil & Structural Engineer magazine alongside 9 of her civil engineering peers across the nation. Awarded this year to ten professionals in both the civil and structural engineering industries, the Rising Star designation recognizes U.S. engineers under age 40 who have demonstrated exceptional abilities, bodies of work or public service in their professions.
A valued project manager in the firm's EWRG group, Tercala is a highly-skilled wastewater design engineer and consummate professional, known for her ability to manage complex, multi-party projects of major significance for her municipal and industrial clients. Her expert technical and advisory work on a project for Scio Township, Michigan recently led to the project winning two ASCE Michigan Quality of Life awards for its significant impact on the well-being of people in neighboring communities, and use of sustainable design concepts to achieve positive change in human lives without adversely affecting the surrounding environment.
Tercala is also dedicated to the enhancement of her profession, holding past and current leadership positions in the American Society of Civil Engineers (ACSE), SE Michigan chapter and the Michigan Water Environment Association (MWEA).
This award closely follows the announcement of Tercala as one of the firm's newest shareholders earlier this year.
About Civil & Structural Engineer Magazine's Rising Star Award:
Civil & Structural Engineer is a national Zweig Group publication with the best news and information for the engineering industry, now in the 8th annual year of its "Rising Stars" award. The award recognizes professionals 40 years old or younger working in the U.S. who have shown exceptional technical capability, leadership ability, effective teaching or research, or public service benefiting the civil and structural engineering professions, their employers, project owners, and society.
About OHM Advisors:
OHM Advisors is the community advancement firm. Founded in 1962, we deliver award-winning work across the architecture, engineering, and planning spheres. With more than 500 employees in offices throughout Ohio, Michigan, and Tennessee, our team partners with leaders at all levels of government, school districts, developers, universities, and private companies to create great places.