OHM Advisors Opens Application Window for 2023 Diversity Scholarship
Image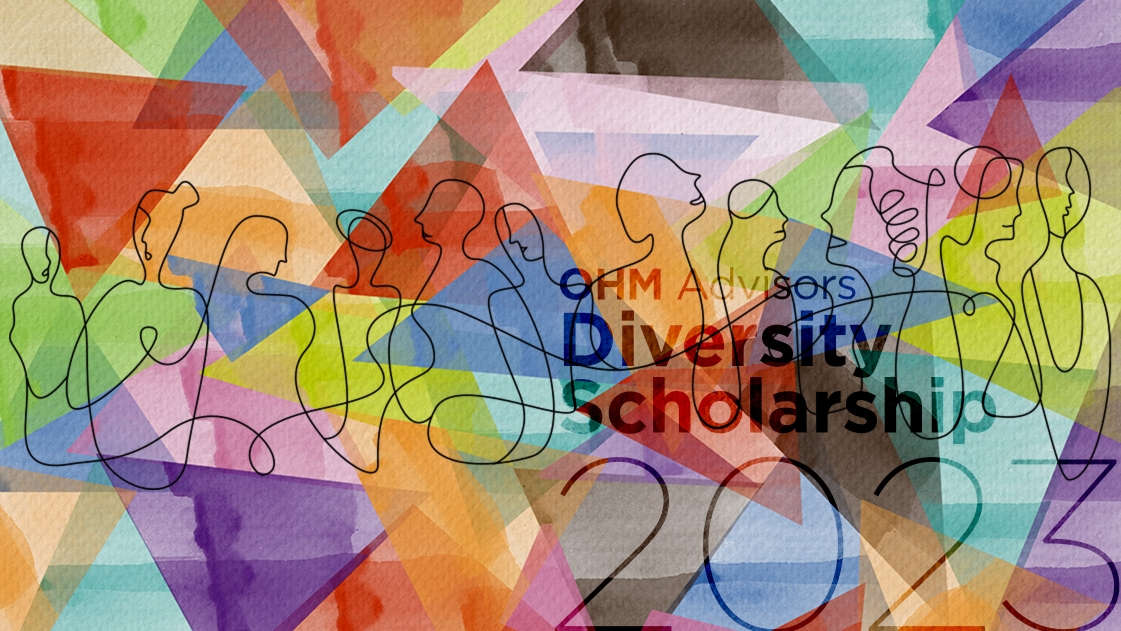 Applicants invited to submit between September 1 and November 30, 2022
OHM Advisors is thrilled about the success of our Diversity Scholarship in its first five years and pleased to announce its opening for applications for the 2023 awards.
Committed to the academic success of women and minority students, the firm launched the Diversity Scholarship program in 2017 built around the goal of attracting and retaining a diverse workforce of highly talented individuals. It awards at least $1,000 to qualified women and minorities who are currently enrolled, or planning to enroll, in a STEM program or any other firm-related practice area. To date, 52 students have been awarded nearly $62,000 in scholarships funds. 
The application window for the 2023 Diversity Scholarship opens on September 1 with a submission deadline of November 30, 2022. Finalists will be notified by February 2023 with winners notified in April.
In addition to a scholarship, award recipients are encouraged to apply for employment in the firm's robust internship program.
Scholarship Award
At least $1,000 in scholarship funds
The number of scholarships awarded vary based on the pool of applicants
Previous winners may reapply
How to Apply
During the submission period go to the "Key Dates & Deadlines" section of the Diversity Scholarship website and click "APPLY" to submit an online application
Write a 1-page essay in response to one of four questions listed on the application and save it as a PDF for submission
Obtain 2 years of academic transcripts
Requirements
Woman or minority as defined by the Equal Employment Opportunity Program (African American, Hispanic, Native American, Asian or Pacific Islander, Multi-racial)
Open to high school senior through college junior
Must be currently enrolled or plan to enroll in a U.S. STEM Program or other field of practice of OHM Advisors the following academic year
Cumulative average grade of a B (3.0 GPA) at the time of application is beneficial but not mandatory
Please email questions to scholarships@ohm-advisors.com.
About OHM Advisors:
OHM Advisors is the community advancement firm. Founded in 1962, we deliver award-winning work across the architecture, engineering and planning spheres. With offices in multiple states, our 650+ person team partners with leaders at all levels of government, school districts, developers, universities and private companies to create great places.