OHM Advisors Receives 2021 Corp! Magazine Michigan Salute to Diversity Award
Image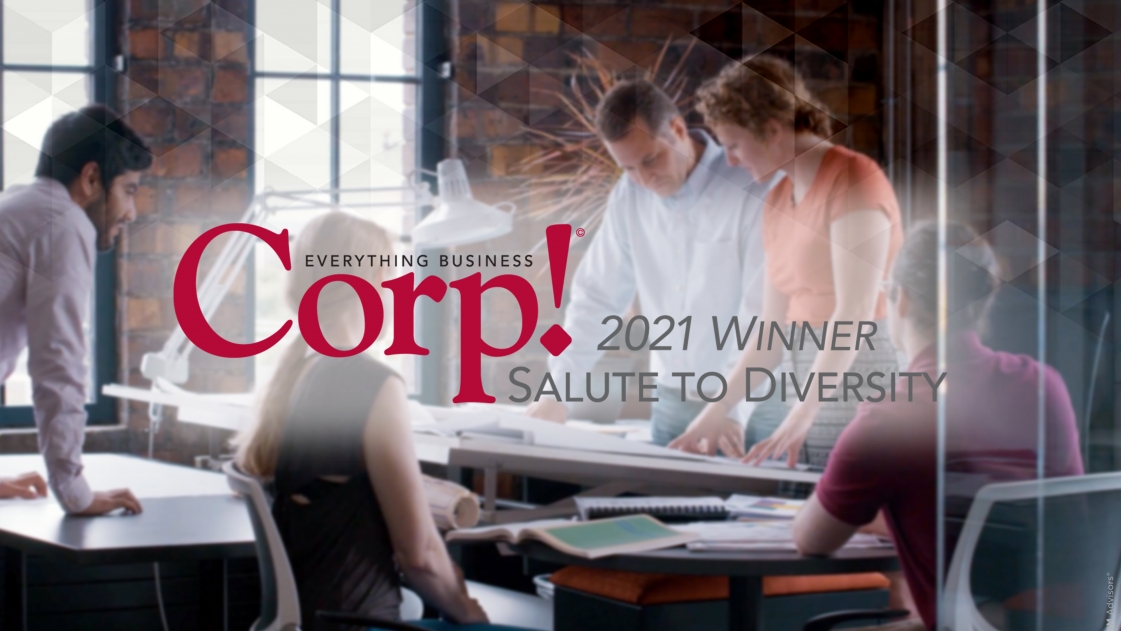 On September 23, 2021, OHM Advisors was honored with a 2021 Salute to Diversity Award for "Diversity Focused Company" at Corp! Magazine's Michigan Salute to Diversity Awards and Virtual Conference. For over ten years, Corp! has recognized businesses, organizations and leaders at this educational event and awards celebration who champion diversity, equity and inclusion initiatives and achievements within their organization or the community.
The Diversity Focused Company award recognizes the efforts and achievements of OHM Advisors and 21 other regional companies whose diversity work has a "visible, tangible, or measurable impact on the perception of, attitude toward, and respect for a truly inclusive environment, where individuals are valued for their talent and ability to reach their full potential."
Launched in 2017, OHM Advisors' Diversity, Equity and Inclusion plan is geared toward attracting, retaining and promoting a diverse workforce of highly talented people, enriching both its internal culture and its collaborative efforts for its clients, and reflecting the diversity of client communities it serves.
"We are honored to receive this award from Corp! Magazine, a woman-owned business that has committed itself over the last decade to not just recognizing diversity efforts in business, but modeling them," said firm President Jon Kramer. "The example it sets in championing diversity work as a process that builds over time is one that we are striving to follow. Although we still have much work to do as a firm, we appreciate the recognition of our efforts to date and hope we can continue making important strides toward greater inclusion for all."
OHM Advisors began its diversity work internally in 2017 with various employee training programs and panels that continue to date. Its annual Diversity Scholarship for STEM students has been awarded yearly since 2018 to qualified women and minority students who are currently enrolled or planning to enroll in a STEM program or other related field at OHM Advisors.
About Corp! Magazine
Corp! Magazine is the only statewide business publication dedicated to business owners and C-Suite leaders. The print and digital publications are a resource for Michigan businesses by providing breaking business news, COVID-19 guidelines, best practices, economic trends and everything a CEO needs to know. A small business itself, Corp! Magazine is a certified WBENC, a woman-owned business.
About OHM Advisors
OHM Advisors is the community advancement firm. Founded in 1962, we deliver award-winning work across the architecture, engineering, and planning spheres. With offices in multiple states, our 500+ person team partners with leaders at all government levels, school districts, developers, universities, and private companies to create great places.