OHM Advisors President Joins National Media Forum to Discuss Diversity, Equity & Inclusion and Infrastructure
Image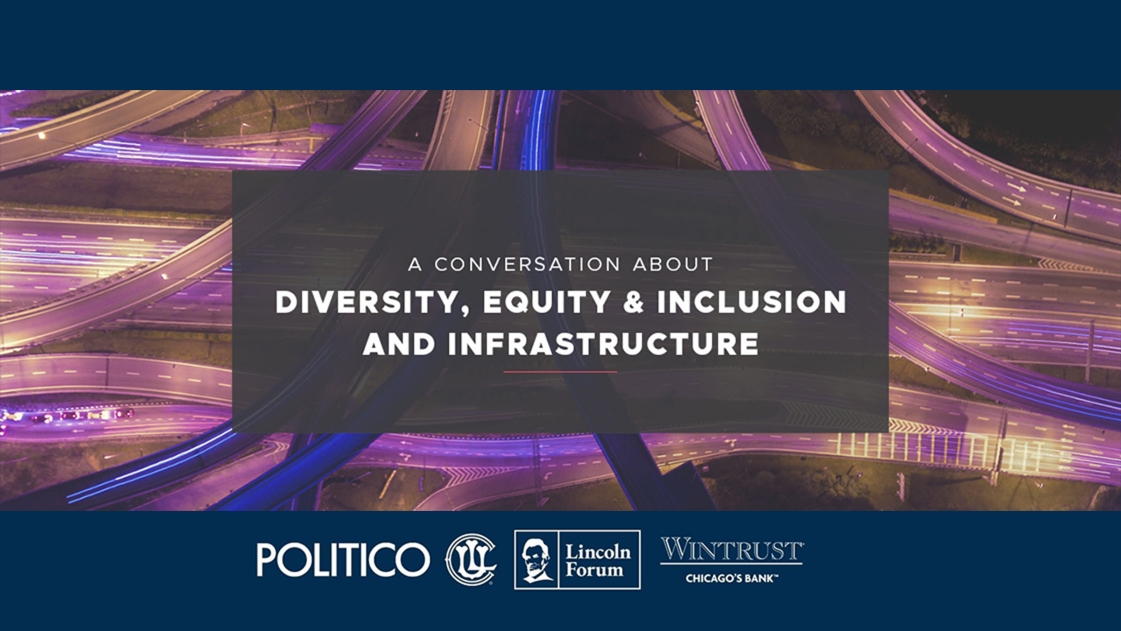 On January 28, OHM Advisors President Jon Kramer joined an expert panel of public and private Midwest transportation leaders for a free webinar discussion hosted by Lincoln Forum entitled, "A Conversation about Diversity, Equity & Inclusion and Infrastructure," moderated by POLITICO's "Morning Transportation" reporter and Washington D.C. correspondent, Alex Daugherty.
Kramer joined Omer Osman, Transportation Secretary, Illinois Department of Transportation; Paul Ajegba, Director, Michigan Department of Transportation; Tanya Adams, Vice President of Inclusion & Diversity, WSP; and Regine Beauboeuf, Senior Vice President, HNTB Corporation, to discuss equity in the Midwest region's infrastructure, the realities of the current infrastructure situation, and what we can do to avoid the same mistakes in the future.
The hour of insightful discussion and commentary covered a wide range of issues related to equity in transportation infrastructure as states begin to receive funding disbursements from the recently passed federal Infrastructure Investment and Jobs Act (IIJA).
Conversation highlights included:
In stressing the need for our country to remedy the mistakes of historical government infrastructure investment, Kramer said, "It's going to take a concerted effort at all levels to distribute funds in a way that has significant impact for all and so that everyone can benefit from innovative policy solutions."