OHM Advisors Continues its Rise on ENR Top 500 List
Image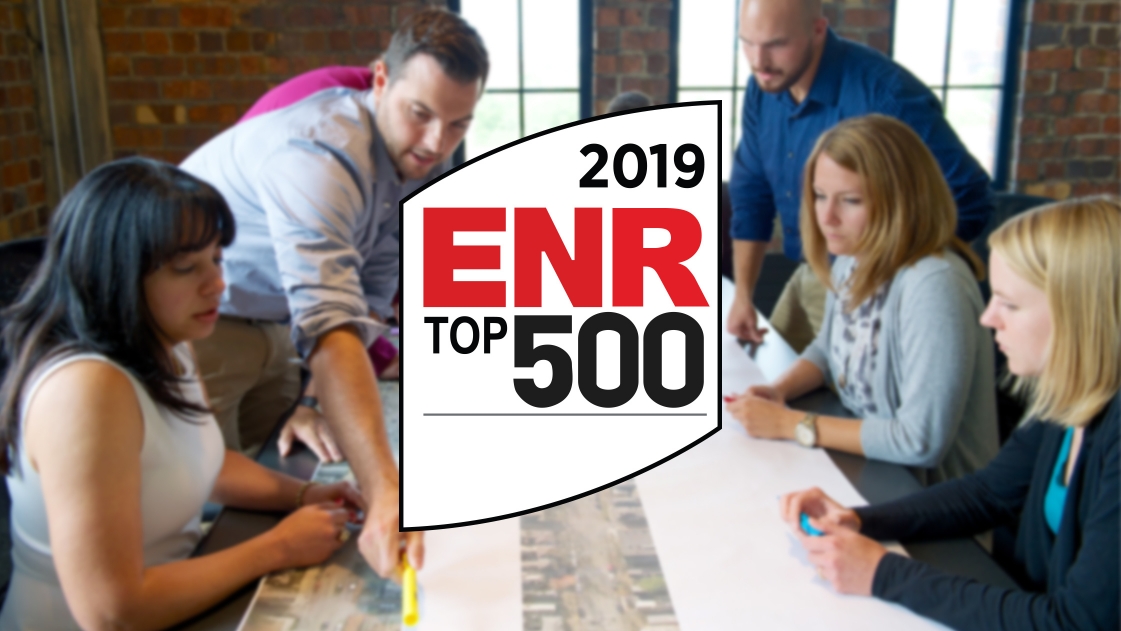 Firm advances 23 spots in annual Top Design Firms ranking
OHM Advisors announces is ranking at #251 in the 2019 the Engineering News-Record (ENR) Top 500 Design Firms list. The firm has risen steadily in its rankings since it first appeared on the list in 2014 as #407—an impressive gain in just 5 years.
The annual list, published by Engineering News-Record magazine, ranks U.S. firms based on their revenue for architecture, engineering and design work in the previous year. This year's report shows a continuing rise in overall design revenue for the industry for the tenth consecutive year, with the technology, water and transportation market sectors among the top gainers. Steady growth is projected for the future due in part to the critical need for investment in the nation's transportation and water infrastructure systems—two significant market sectors for OHM Advisors which continue to report gains.
The report states that despite continued rising growth, firms face challenges such as new competition, the longstanding issue of commodification of design, and—very significantly—talent shortages. To find and keep talented, mid-level design staff, firms are turning the focus inward—looking at ways they can improve corporate culture, elevate team dynamics and staff well-being.
OHM Advisors President John Hiltz spoke in the report of the importance of inclusion, diversity of staff and services to the firm's past and future. "'Diversity drives innovation, and we're wholly committed to supporting women and minorities'."
About Engineering News-Record:
Engineering News-Record, published by McGraw-Hill, is the leading weekly trade publication focusing on the construction industry. The ENR Top 500 Design Firms list is published annually and is available online at www.enr.com.
About OHM Advisors:
OHM Advisors is the community advancement firm. Founded in 1962, we deliver award-winning work across the architecture, engineering, and planning spheres. With more than 500 employees in offices throughout Ohio, Michigan, and Tennessee, our team partners with leaders at all levels of government, school districts, developers, universities, and private companies to create great places.