OHM Advisors Rises on ENR Top 500 Design Firms List
Image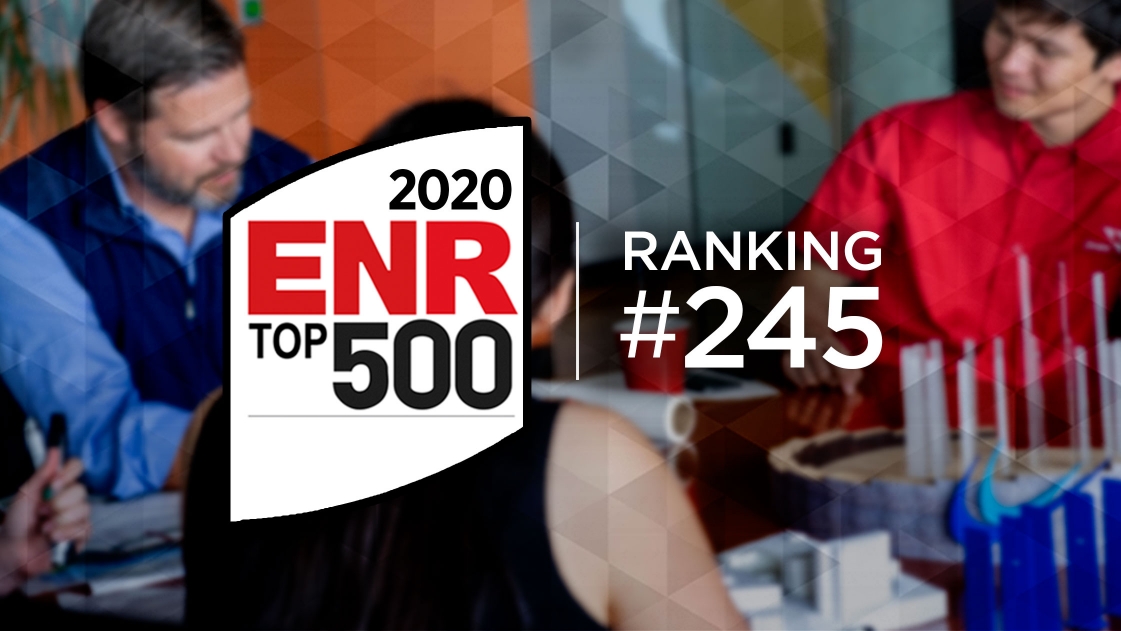 Firm also receives second annual national recognition as Gallup Exceptional Workplace
OHM Advisors announces its ranking at #245 in the 2020 the Engineering News-Record (ENR) Top 500 Design Firms list. The firm has continued to rise since its first appearance on the list six years ago at #407.
The annual list, published by Engineering News-Record Magazine, ranks U.S. firms based on their revenue for architecture, engineering and design work in the previous year. This year's report shows a continuing rise in overall design revenue for the industry that has remained strong for the last decade, but the effects of the COVID-19 pandemic will have yet-undetermined effects on the industry in 2020.
The water and transportation market sectors—two significant infrastructure market sectors for OHM Advisors—saw continued growth in 2019. The report states that most essential infrastructure projects have been proceeding during the COVID-19 pandemic, but that it was too soon to predict longer term prospects.
Also recently announced was OHM Advisors' recognition as a 2020 Gallup Exceptional Workplace—a national distinction recognizing the most engaged workplace cultures in organizations across the world that put people at the heart of their business strategies.
"We're thrilled to be named a Gallup Exceptional Workplace again this year for our efforts around creating a culture of engagement for our employees," said OHM Advisors President, John Hiltz. "It's never been more apparent to us than now, in this time of great global uncertainty, that our people are and always have been our most important asset. If we honor our commitment to them to create an exceptional workplace culture, we will be better positioned to retain them during times of crisis when we need to be more innovative than ever to serve our clients and fulfill our mission of Advancing Communities."
With this win, OHM Advisors joins a prestigious group of organizations with employee engagement scores that are on average more than 21 times higher than what Gallup found in representative polling in over 140 countries worldwide. A panel of Gallup workplace experts evaluates applicants and assesses them against criteria established by the most comprehensive workplace study ever conducted.
About Engineering News-Record:
Engineering News-Record, published by McGraw Hill, is the leading weekly trade publication focusing on the construction industry. The ENR Top 500 Design Firms list is published annually and is available online at www.enr.com.
About Gallup:
Gallup delivers analytics and advice to help leaders and organizations solve their most pressing problems. Combining more than 80 years of experience with its global reach, Gallup knows more about the attitudes and behaviors of employees, customers, students and citizens than any other organization in the world. Gallup works with leaders and organizations to achieve breakthroughs in customer engagement, employee engagement, organizational culture and identity, leadership development, talent-based assessments, entrepreneurship and well-being.
About OHM Advisors:
OHM Advisors is the community advancement firm. Founded in 1962, we deliver award-winning work across the architecture, engineering, and planning spheres. With more than 500 employees in offices throughout Ohio, Michigan, and Tennessee, our team partners with leaders at all levels of government, school districts, developers, universities, and private companies to create great places.