What a Trillion Dollar Infrastructure Plan Means for Local Communities
Image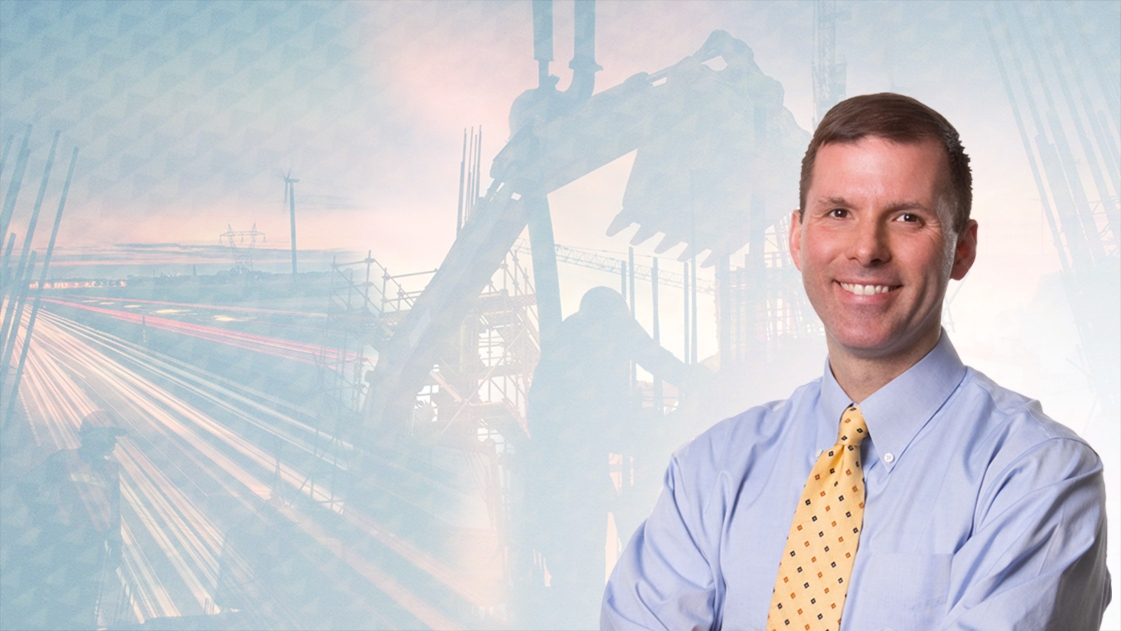 Local communities across the country are set to receive what could be two rounds of federal funding this year via the American Rescue Plan Act signed into law on March 11, 2021—the $1.9T coronavirus relief package—and the $2.25T American Jobs Plan Act proposed by President Biden at the end of March and now under review. With communities receiving an unprecedented amount of stimulus money and potentially infrastructure-specific funding as well, there will be very real opportunities for them to implement big change.
Recently, we sat down with OHM Advisors President Jon Kramer to get his take on what communities need to do to ready themselves for an infusion of federal infrastructure funding not seen since the New Deal of 1933.
Q:  Congress is in the midst of making a multi-trillion-dollar infrastructure investment as conversations continue around the proposed American Jobs Plan Act—an investment long talked about and much needed. The first question: what does that mean for our infrastructure?
A: That's a great question, because even though $2.25T is an astronomical amount of money (we created this graphic to show just how astronomical it really is), the reality is that our nation's infrastructure has been neglected for decades, and even that much money might not be enough to fully fix it. It's highly likely that the $2.25T that's been proposed will not be the final amount on the table in a bill signed into law. Discussions started almost immediately after its proposal around exactly how much it will include and how it will be funded. Regardless of the final amount, the good news is that much-needed funds are coming down from the federal level to help raise our nation's infrastructure grade from its dismal D+ rating.
Q: When the funding does come, it still won't cover everything. How can local communities prioritize the incoming dollars in a strategic and efficient manner to build infrastructure for the future?
A: The first thing any community should do is assess its needs and wants. If they don't know what those are, they can find out by creating asset inventories as a first step in forward-thinking asset management planning and engaging in robust community discussion. What infrastructure do you already have? What do you need? In Michigan, home of the Motor City, it's new roads. Across underserved communities in all the states we work in, we need more and better broadband access. Many communities in high floodplains or areas prone to extreme climate events need new dam structures. And since there are 231,000 bridges in the nation that need repair and preservation work, everyone, everywhere needs new ones or their existing ones rehabilitated.
Some communities might have the luxury to also look at what infrastructure they want for their best future because they're doing okay with their needs. Maybe that's a downtown riverfront infrastructure development that would attract private business investment and ultimately create jobs, new tax revenue and commercial tourism. Determining what the community needs and wants is the first step to figuring out how to prioritize spending.
Q:  What do you mean by "asset management planning?" Should local communities be doing this now as they await potential funding?
A: Absolutely. When money comes in, communities might be tempted to rush to fix what's broken. But resources are going to be limited, so communities should be able to prioritize where, how and when to invest these dollars. That means having a ready inventory of all owned assets like facilities, parks and recreation, roadways, non-motorized facilities, and buried assets including drinking water, sewer and stormwater systems. That inventory should also show what condition these assets are in and what it will cost to repair or replace them.
The analysis shouldn't stop there, though. Asset management planning also involves conversations and work around Utilization (do we need six government buildings, when three of them are in disrepair and staffs are smaller now?); Prioritization (which of these assets are the most critical for our community?); Forecasting (will repair of these assets now adequately serve our future needs?); and long-term Planning that includes budgeting, capital and O/M planning, and depreciation. Every community should have a working knowledge of all of these items before they start to spend.
Q: So, you're saying that communities should balance the desire to spend and fix what's broken quickly with a good amount of consideration for their assets' future states, correct?
A: That's right. But of course, the balancing act isn't easy. With Rescue Plan funds, communities may not be able to balance anything at all because they're desperate to make up for the shortfalls in their General Funds from decreased revenue in 2020. But perhaps with future infrastructure funding, they can. They might even be able to invest instead of just spend, and create a long-term, sustainable funding source that leverages and maximizes the impact of the funds—instead of looking at infrastructure on an annual basis and only spending money on today's biggest problem. That can be a mindset shift, for sure—moving to a strategic, proactive spending position from a reactive one. And let's be honest: sometimes, that's just not possible.
Q: We've learned a lot about vulnerability over the past year. What can communities take from this and what else should they consider when they're ready to spend on infrastructure repair and replacement?
A: They should apply smart strategies to enhance resilience, sustainability and reliability for their systems because the threats to system vulnerabilities are just continuing to grow. Not only are we facing increasing climate challenges each year, we've learned hard lessons this last year about the effects on infrastructure of global health pandemics and social unrest.
Communities can ask questions like: Would a roundabout be a better fix than a signalized intersection since it won't break down and impede traffic flow in a power failure? Would a different dam design to fix a breach be more resilient in the face of increased flooding with climate change? Should we extend our broadband network to support more remote workers in our community?
Q: What about communities that have been in a position to keep up with infrastructure needs and have better report card grades than others? How can they best invest their dollars for the future?
A: They can definitely set up that solid, long-term funding source to implement the improvement or replacement goals they've created through their asset management planning. And they can determine whether there are areas in their community that need revitalization; that are underperforming and not generating revenue; that could be more than they are now? Then they could spend their money on infrastructure and land acquisition that attracts private-sector redevelopment or development to get those projects done.
Those kinds of projects advance communities into their futures—spurring economic growth and activity by creating jobs; infusing local wages and increasing tax revenues; attracting dollars from new tourism; and more. Look at the riverfront redevelopments of recent years in Chicago, Pittsburgh, Cincinnati and Cleveland. Sometimes with those projects, the sky is the limit.