OHM Advisors Opens Greater Louisville Office
Image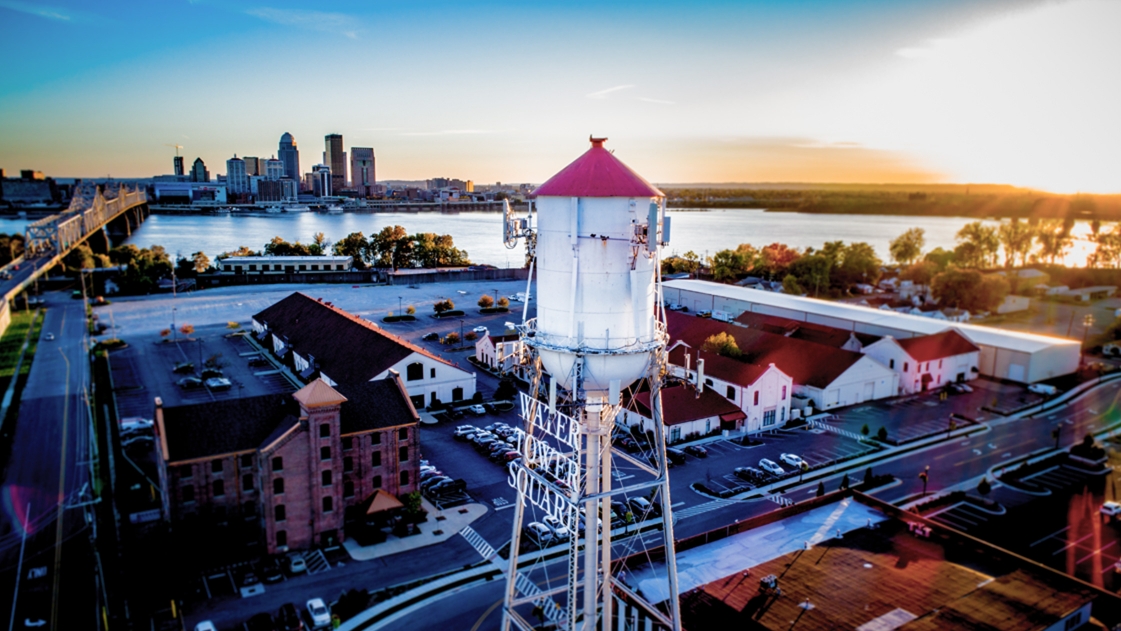 New location to serve communities in Southern IN, Louisville, KY, and surrounding areas
OHM Advisors announces the opening of its Greater Louisville office serving Indiana and Kentucky communities. With its first office opening in the Ohio River Valley region, located in southern Indiana immediately across the river from downtown Louisville, the architecture, engineering, and planning firm's services are now offered across five states.
Vice President Dave Krock said that the area has long been a target market for OHM Advisors' expansion, and that with the discovery of the right partners, an opportunity became a reality.
"We wanted to establish a local presence in the Greater Louisville area to bridge the gap between our Columbus, Ohio and Nashville, Tennessee offices, and to further strengthen our footprint outside of the firm's established historical presence in Michigan," said Krock. "We're entering a great market with a talented local team, support from nearby offices and our continued desire to fulfill our mission of Advancing Communities, so we feel as if we've hit a home run."
Five professionals currently comprise the local team, led by 15-year water resources engineer Rob Huckaby, PE, who has been dedicated to serving local municipalities in the region throughout his career. Huckaby is joined by Steve Emly, PE, former Chief Engineer of the Louisville Metropolitan Sewer District (MSD) and consultant to various Kentucky communities; Keith Holz, PE, a 30-plus-year site civil engineering expert and consultant on private, municipal and institutional design projects; and Allison Padron, PE, a water resources engineer with nearly ten years of forward-thinking, relationship-focused client service in water quality planning for municipalities. The four new team members will join Kentucky-area OHM Advisors principal and civil engineer Bob Pelosi, PE, combining their expertise with Pelosi's diverse project and firm experience to serve public and private client communities throughout the region.
"The reputation, depth and expertise of OHM Advisors' 500-plus team throughout Michigan, Ohio and Tennessee is undeniable," Huckaby said. "Our local team is excited about the opportunity to bring the firm's unmatched architecture, engineering and planning expertise to communities and partners throughout Indiana and Kentucky. It's truly a full-service firm, and we're thrilled at the opportunity to pair its broad abilities with the many diverse, complex challenges in the Greater Louisville area."
The team is operating from its new location at 400 Missouri Avenue, Suite 100, where they enjoy a view of the Louisville skyline and serve clients on both sides of the Ohio River.
About OHM Advisors:
OHM Advisors is the community advancement firm. Founded in 1962, we deliver award-winning work across the architecture, engineering, and planning spheres. With offices in multiple states, our 500+ person team partners with leaders at all government levels, school districts, developers, universities, and private companies to create great places.