Rochester Hills Urban Design Project Wins MAP "Planning Excellence Award"
Image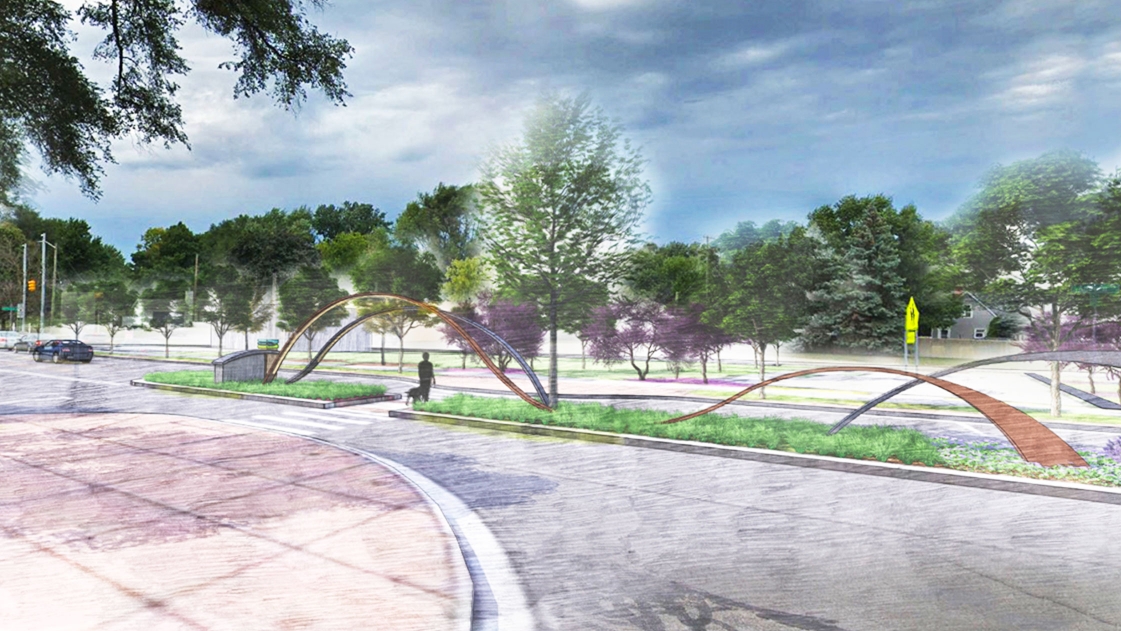 Auburn Road Reconstruction project recognized for "Outstanding Planning in Urban Design" 
The Michigan Chapter of the American Planning Association (MAP) has awarded The City of Rochester Hills and OHM Advisors a 2020 Planning Excellence Award for "Outstanding Planning Project in Urban Design" in its envisioning of the reconstruction and renovated streetscape of Auburn Road.
MAP's Excellence Awards honor outstanding plans, projects or initiatives in several categories, with its focus this year on works that address important social needs. This year's winners presented projects which, among other things, improve health and safety in disadvantaged neighborhoods, preserve open space, make parks more accessible to people with disabilities—and in the case of the Auburn Road Reconstruction project, reconnect and reinvigorate a neighborhood historically divided by a vehicle-centric traffic corridor.
The City of Rochester Hills partnered with OHM Advisors to create a design plan with the ultimate goal of reconciling the traditional role of a multi-lane, suburban collector road with the desire to encourage pedestrian walkability, connect neighborhoods, promote redevelopment and support local business, and create a more welcoming place.
The initial investments have already brought new energy into this neighborhood.

- Bryan Barnett, Mayor
The award-winning plan for the half-mile roadway, which will be fully constructed by early 2021 and was framed by robust community engagement feedback, incorporates boulevard-style drive lanes and roundabouts into a holistic, pedestrian-focused corridor design. It includes on-street parking and safer roadway crossings to help slow through-traffic and integrates green infrastructure and artistic landscape architectural elements to encourage public gathering and connection.
About OHM Advisors:
OHM Advisors is the community advancement firm. Founded in 1962, we deliver award-winning work across the architecture, engineering, and planning spheres. With offices in multiple states, our 500+ person team partners with leaders at all government levels, school districts, developers, universities, and private companies to create great places.