Emergency Stabilization Project Led by OHM Advisors Recognized Nationally by American Public Works Association
Image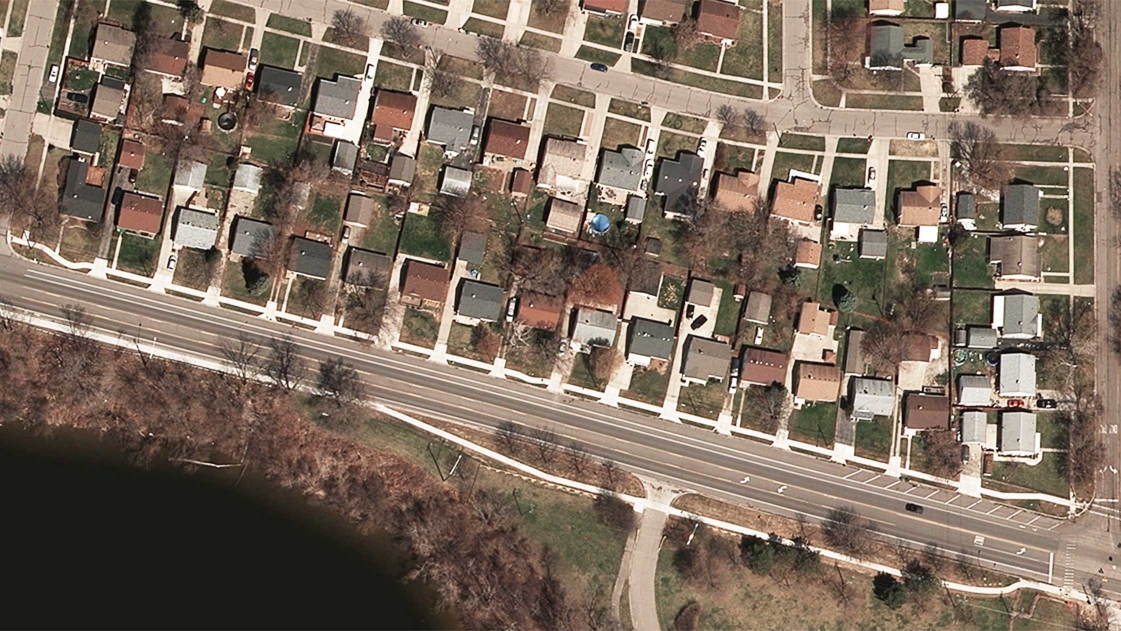 Firm's work also honored with two Michigan APWA awards
The American Public Works Association (APWA) has awarded its 2020 Exceptional Performance Award in Adversity to the Washtenaw County Road Commission (WCRC) for its work on the Grove Road Emergency Stabilization project led by OHM Advisors.

The Grove Road Emergency Stabilization project was a collaborative interagency emergency response effort to protect the public health, safety and welfare, prompted by slope degradation along the northerly shoreline of Ford Lake in Ypsilanti Township due in large part to extreme wet weather in 2019. It impacted the stability of adjacent utilities, pedestrian facilities, park property and the roadway itself, threatening to affect thousands of area residents.

WCRC reached out to prime consultant OHM Advisors to assemble an interagency team to assess the critical infrastructure damage and proactively manage its repair before it reached disaster proportions. As part of the initial assessment, OHM Advisors swiftly deployed drone survey technology since traditional topographical survey methods were rendered impossible by the site's degraded condition. Throughout the project, the firm coordinated extensively with all project partners to ensure a successful result.

In the award nomination, WCRC Managing Director Sheryl Sidall called the Grove Road project "a great example of collaboration between multiple organizations" and credited the manner in which the team communicated throughout the entire process to all participants, stakeholders and the public. The project concluded in 3 months at a cost of $850,000, versus the potential of a near-$2 million price tag if the water main or sanitary sewer had collapsed.
The APWA Michigan chapter also honored OHM Advisors with two 2020 Project of the Year awards for its work on the Downriver Utility Wastewater Authority (DUWA) System Management project and the M-86 Truss Bridge Rehabilitation and Relocation. DUWA, a complex ownership transfer project requiring technical coordination between multiple disciplines and public agencies, won the award in the "Government Cooperation category." It received this same distinction from the APWA Michigan Downriver branch late last year.
The M-86 Truss Bridge project won the state level award in the "Historic Preservation $1-$5M" category. Completed in coordination with the Michigan Department of Transportation (MDOT), the project entailed complex designs for the removal of a 100-year-old St. Joseph County bridge, its partial restoration, and its relocation to Cass County over 50 miles away. OHM Advisors worked closely with the State Historic Preservation Office (SHPO) to help deliver a unique project that has enhanced other historic sites and the natural features of the area.
About APWA:
The American Public Works Association (APWA) serves professionals in all aspects of public works—a fact that sets it apart from other organizations and makes it an effective voice of public works throughout North America. With a worldwide membership more than 30,000 strong, APWA includes not only personnel from local, county, state/province, and federal agencies, but also private sector personnel who supply products and services to those professionals. Membership in APWA is open to any individual, agency, or corporation with an interest in public works and infrastructure issues.
About OHM Advisors:
OHM Advisors is the community advancement firm. Founded in 1962, we deliver award-winning work across the architecture, engineering, and planning spheres. With more than 500 employees in offices throughout Ohio, Michigan, and Tennessee, our team partners with leaders at all levels of government, school districts, developers, universities, and private companies to create great places.