OHM Advisors Named Winter 2021 Best and Brightest Companies to Work for in the Nation
Image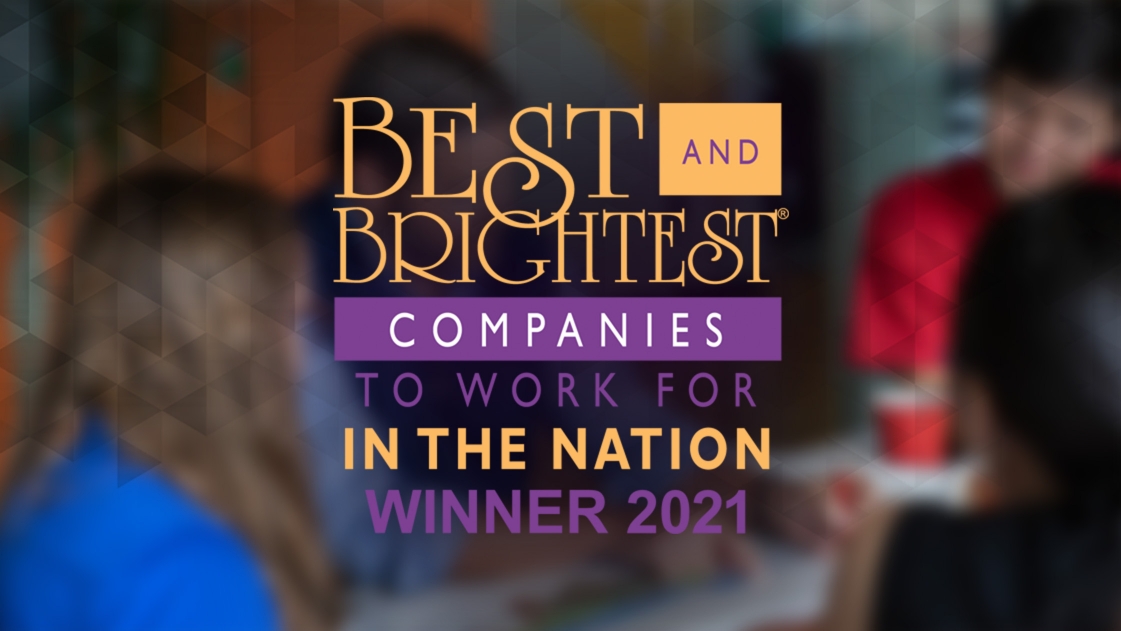 The National Association for Business Resources (NABR) recently named OHM Advisors as a Winter 2021 Best and Brightest Companies to Work for in the Nation. The winter Best and Brightest national honorees are 64 winning organizations from across the country out of 600 nominations, recognized during the virtual Illuminate Business Summit week January 24-28.
During the summit, OHM Advisors was recognized as one of the Top 101 highest scoring national winners. Elite awards were also awarded among the highest winning companies demonstrating exceptional innovative human resource practices and setting high standards for all businesses, in categories such as compensation, benefits and employee solutions, engagement and retention, employee education and development, diversity and inclusion, and more.
"We are extremely proud to receive this honor," said Kelly Jackson, OHM Advisors Director of Human Resources. "We made a concerted effort years ago to dedicate resources to appreciating, motivating and engaging our employees, emphasizing their importance as people first and employees second. We're lucky to have a 500+ team who want to be their best at work and in life, so we make families and self-care a priority, offer flexible work schedules, and provide a variety of opportunities for skill building and professional development."
The Best and Brightest Companies to Work for in the Nation offers application timelines throughout the year in spring, summer, fall, and winter. Winning companies are not ranked and are assessed by an independent research firm which reviews a number of key measures relative to other nationally recognized winners. In 2021, the program honored a total of 529 winners from a pool of 4500 nominations.
"The Best and Brightest is a powerful community of elite leaders who share ideas and practices and have proven they are employers of choice. Best and Brightest winning companies have also been a voice for important actions in creating a sustainable culture that works, ensuring the wellbeing of their employees come first," said Jennifer Kluge, President and CEO, Best and Brightest Programs.
About the Best and Brightest Programs
The Best and Brightest Companies to Work For® competition identifies and honors organizations that display a commitment to excellence in operations and employee enrichment that lead to increased productivity and financial performance. This competition scores potential winners based on regional data of company performance and a set standard across the nation. This national program celebrates those companies that are making better business, creating richer lives and building a stronger community as a whole. Nominations are now being accepted for all programs. Visit thebestandbrightest.com to nominate your organization.
About OHM Advisors
OHM Advisors is the community advancement firm. Founded in 1962, we deliver award-winning work across the architecture, engineering, and planning spheres. With offices in multiple states, our 500+ person team partners with leaders at all government levels, school districts, developers, universities, and private companies to create great places.