OHM Advisors Continues Rise on ENR Top 500 Design Firms List
Image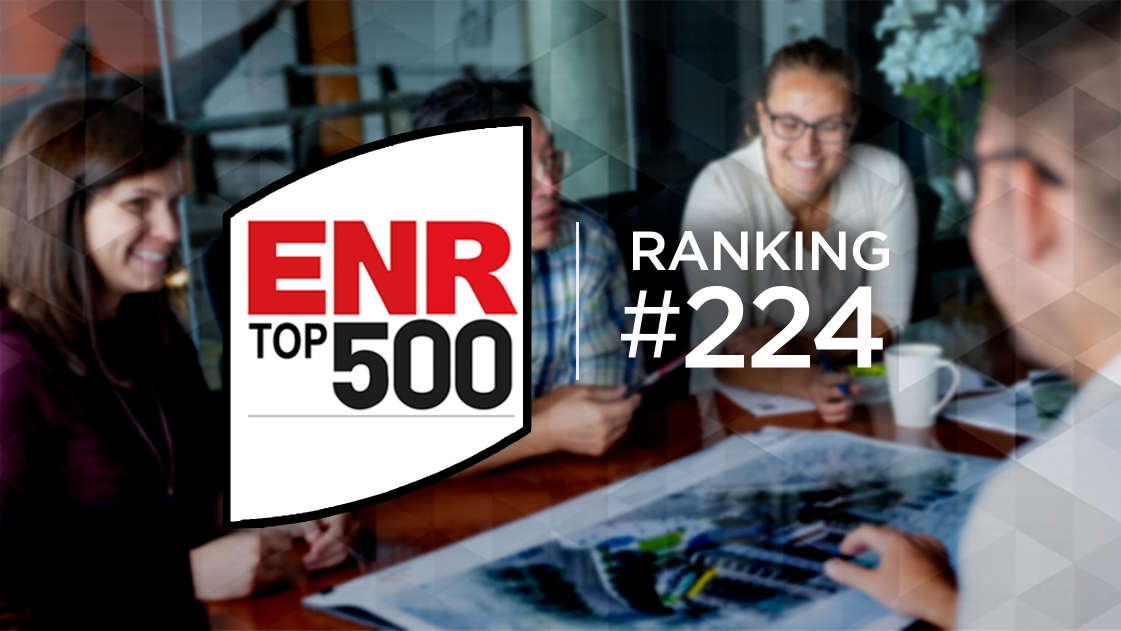 Firm also receives third national recognition as Gallup Exceptional Workplace
OHM Advisors announces its ranking at #224 in the 2021 Engineering News-Record (ENR) Top 500 Design Firms list. The firm has continued to rise since its first appearance on the list in 2014 at #407. The annual list, published by Engineering News-Record Magazine, ranks U.S. firms based on their revenue for architecture, engineering and design work in the previous year. 
The water and transportation market sectors—two significant infrastructure market sectors for OHM Advisors—saw continued growth in 2020. The report states that moving forward industry growth will likely continue, but with potential issues like supply-chain interruption and a widening talent gap due to reduced graduation rates as a result of the pandemic. It states that the industry will likely view the new post-pandemic normal as an opportunity, and must recognize the connection between sustainability and the long-term value of the built environment.
Also recently announced was OHM Advisors' recognition as a 2021 Gallup Exceptional Workplace—a national distinction recognizing the most engaged workplace cultures in organizations across the world that put people at the heart of their business strategies.
"We're thrilled to be named a Gallup Exceptional Workplace again this year," said OHM Advisors President, Jon Kramer. "As we've all seen this last year, every organization's greatest asset is its people, and one factor among many in being able to retain them during times of crisis is to work hard to create exceptional workplace cultures for them. Our teams have been so resilient this year—moving mountains in their personal and professional lives so that we could continue to serve our clients and fulfill our mission of Advancing Communities. We're grateful to them."
With this win, OHM Advisors remains part of a prestigious group of global organizations who are striving to unleash human motivation, creativity and innovation by building cultures that support the employee experience, develop the strengths of each employee and focus on engagement to drive performance. A panel of Gallup workplace experts evaluates applicants for the award and assesses them against criteria established by the most comprehensive workplace study ever conducted.
About Engineering News-Record
Engineering News-Record, published by McGraw Hill, is the leading weekly trade publication focusing on the construction industry. The ENR Top 500 Design Firms list is published annually and is available online at www.enr.com.
About Gallup
Gallup delivers analytics and advice to help leaders and organizations solve their most pressing problems. Combining more than 80 years of experience with its global reach, Gallup knows more about the attitudes and behaviors of employees, customers, students and citizens than any other organization in the world. Gallup works with leaders and organizations to achieve breakthroughs in customer engagement, employee engagement, organizational culture and identity, leadership development, talent-based assessments, entrepreneurship and well-being.
About OHM Advisors
OHM Advisors is the community advancement firm. Founded in 1962, we deliver award-winning work across the architecture, engineering, and planning spheres. With offices in multiple states, our 500+ person team partners with leaders at all government levels, school districts, developers, universities, and private companies to create great places.