1+1=3: How Local Communities Can Spend 2021 Federal Funding for their Best Futures
Image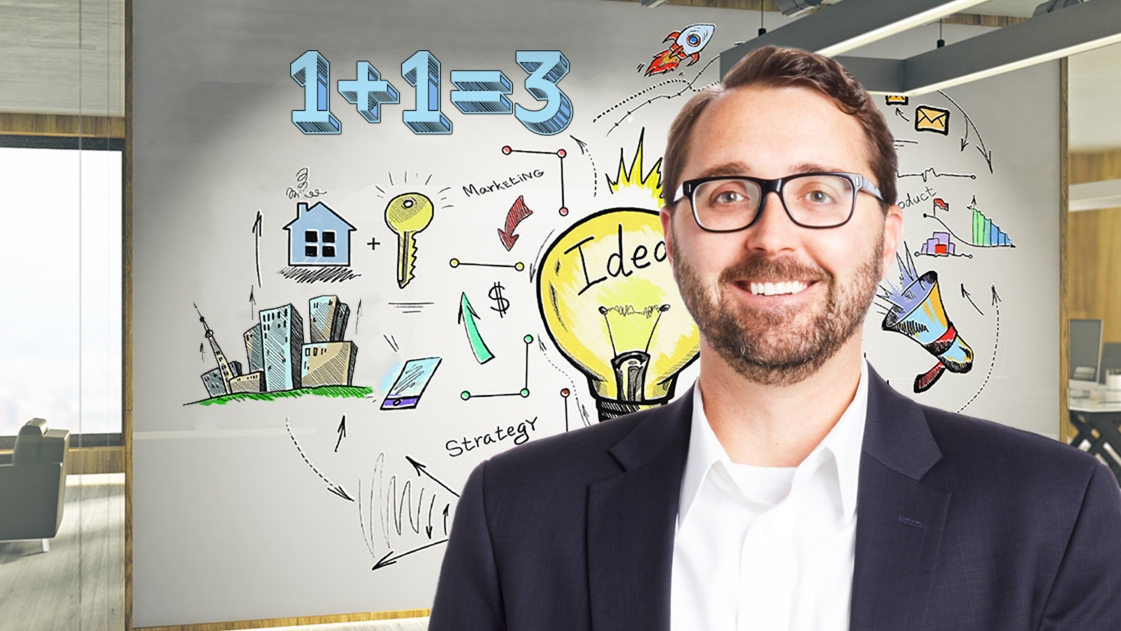 Moving into the third quarter of 2021 and further along in the journey out of the COVID-19 pandemic, local communities across the country are putting their American Rescue Plan Act (ARPA) funding to work. To date, U.S. local governments have received $130.2 billion of an earmarked $350 billion from the $1.9T coronavirus relief package, with more potential infrastructure-focused funding to come if a final version of the American Jobs Plan Act passes this year. It's an opportunity for local communities to fix what's broken and implement big change.
We sat down with OHM Advisors Principal Aaron Domini, a 20-year urban planning expert, to talk about how communities can best put this stimulus money and potential infrastructure funding to work to create their best futures.
Q: The $1.9T in stimulus funding from the APRA has been trickling down to local governments since the bill was signed into law in March—with $130.2 billion paid out to date to help them recover from the economic effects of the coronavirus and prepare for future fiscal success. How have they spent that money so far?
A: I think the answer to that is different for each community across a kind of "spending continuum", depending on its size and how hard the pandemic hit its revenue streams and general fund.
For example, my home state of Ohio has received about $11 billion in stimulus funding to date—almost half of which went to the state government and the other half to local city and county governments. The larger cities of Cincinnati, Cleveland and Columbus—where I live—didn't suffer debilitating hits to their general fund from reduced revenue streams. In fact, not every local community has suffered losses and, in many cases, local revenues are up over the course of the last year. These communities haven't had to spend most of their stimulus funding to pay back those massive general fund shortfalls and they've had more room to be creative with their spending.
But for many small communities outside these larger cities, the stimulus funding has been a serious lifeline—a gigantic boost to hard-hit general funds equating up to 20% of the local budget and close to 50% in some cases. The one consistent theme I heard from smaller community mayors and development directors when the bill was signed into law was, "It can't be soon enough, and the more, the better." Those communities maybe had to use every penny of their stimulus funds to pay back those shortfalls.
And between those two extremes, there are communities across that "spending continuum" doing what they can to balance their spending for their wants and needs. Both large and small communities have deferred maintenance and infrastructure needs that have been overlooked for many years. I think to these communities this money is like a mini infrastructure bill with more to come.
Q: You're a planning professional. What do you tell a city or county who comes to you for advice on how to spend their pandemic stimulus and future possible infrastructure money—if they are actually able to look beyond only making up their budget shortfalls?
A: Cities and counties are definitely asking us for this advice, because in some cases it's a lot of money. From the research I've done, there aren't a lot of restrictions on spending the stimulus funds. I understand that the money can't be used for political purposes or to pay down certain types of debt, but outside of that communities can use it for restaffing due to layoffs, to provide services, or for infrastructure. And any future infrastructure funding will likely be even more permissive, considering the nation's current infrastructure report card grade is a dismal D+.
My view on spending is that half of what we need to do across the nation is fix our infrastructure, and the other half is to spend to propel ourselves into the future by supporting new private investment and expanding housing options and workforce development.
Q: Tell us more about that second part—spending to propel ourselves into the future.
A: Simply put, it's spending wisely, directing money toward creating long-term, sustainable revenue streams that make communities grow and thrive. I call it a "1+1=3 approach" that goes beyond just paving two blocks of this road or fixing that water valve. Certainly, some of that should and must be done. But, for those communities looking to serve and grow their communities, they can use those funds to leverage private investment.
Q: Can you explain the "1+1=3" approach, and give us an example?
A: You take one stimulus or infrastructure dollar spent on one capital project and turn it into three dollars for the community by creating long-term, sustainable new revenue streams. How? By fast-tracking and prioritizing capital community projects that complement private investment. Because when those projects are complete, they create jobs and new income tax streams and spur further investment in the community.
Right now in Central Ohio, there's momentum in the growth of these public-private partnerships, a lot of which are around infill projects that stay true to the insight2050 blueprint Central Ohio has in place. But I think it can be done anywhere—not just in bigger cities. Start by asking, is there an area of your community that needs revitalization and is underperforming, not generating revenue? If you have $10M in new federal dollars, put some or all of it into infrastructure and land acquisition that complements any other private-sector investment that can help you get the revitalization project done.
An example: a few years ago, our firm created a vision plan for Northland Mall in Southfield, Michigan. It's 130 acres of dead mall, not currently creating any revenues for the city and creating a drain on it. So, the city was forward-thinking. We helped put a plan together for how it can redevelop the area. It started to put some of its own money into that in terms of acquiring property, cleaning it up and putting a strategy together.
Now, let's say the city receives stimulus funds and future infrastructure funding. It can start to prime the site for development by putting in needed infrastructure. That will help attract the residential development it's looking for. It would be focusing its attention into that space because part of the vision would be to facilitate and jumpstart private sector investment there, which will create jobs and new revenue. This is how we create thriving community centers that are lasting and build financial and social capital.
Q: So, you're saying that if communities can do it, they should invest instead of just spend.
A: Exactly. And this also means working with community areas where there's infrastructure already in place, enhancing it, and adding elements that attract, retain, and grow the community and its workforce. For example, here in Central Ohio, the City of Reynoldsburg directed dollars to existing planned investments near Brice Road and Main Street. Upper Arlington is building a new streetscape and community center that both align with millions in new private investment.  Columbus can continue to build on the significant expansion currently taking place on The Ohio State University's west campus and along the Olentangy corridor by planning for and building mass transit.
This is a critical time. Communities considering how to spend should make strategic decisions that not only solve some old and current problems but position themselves for the future. If communities can afford to think big, now is the time to do it.