GIS Project Manager Murawski and DPW Director Sirls Featured on Esri "Water Utilities" Industry Blog
Image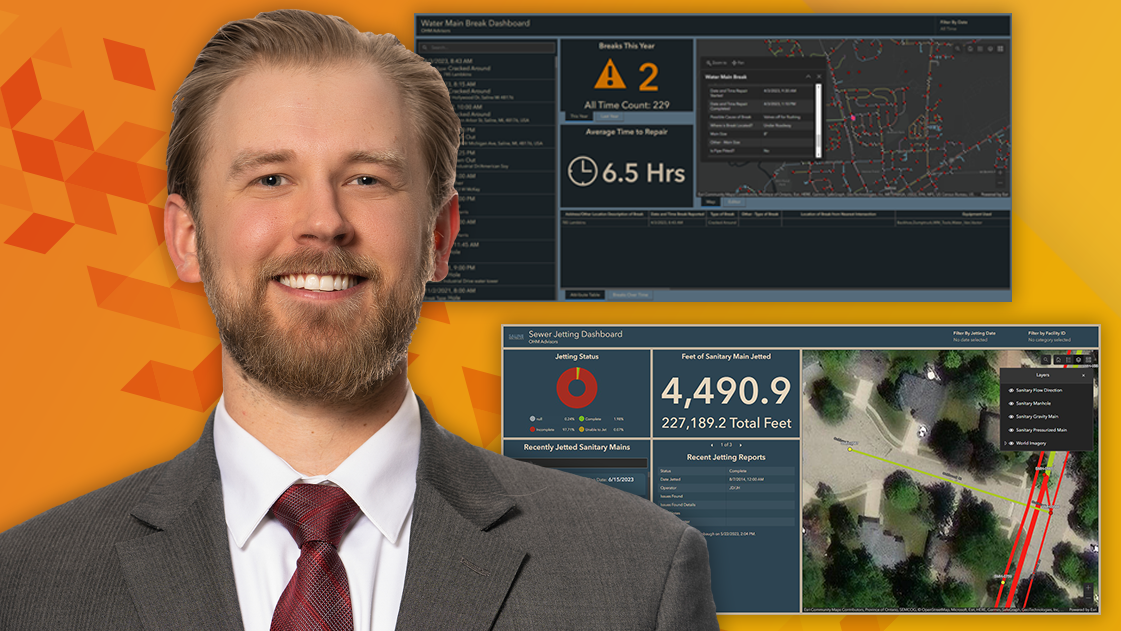 OHM Advisors partners with the City of Saline to implement GIS to support daily workflows and capital improvement planning
On June 28th, leading Geographic Information Systems (GIS) software creator, Esri, featured Saline Department of Public Works Director Larry Sirls and OHM Advisors Project Manager Jake Murawski on its "Water Utilities" Industry Blog. The article documents how the City of Saline and Esri partner OHM Advisors brought Saline's GIS in-house and consolidated, digitized, and increased the accuracy of the data while providing a holistic system view for decision-making. The resulting high confidence GIS system has helped drive efficiencies, benefit field crews, customers, and decision makers alike, and create a utility master plan for the city.
We finally have a way to manage our data, so we can start to budget better. We want an accurate budget so we can make the best investments. We don't want a best guess.

- Larry Sirls, Department of Public Works Director, City of Saline
Read the full article on ESRI's Water Utilities Blog 
To speak with Jake or a member of our GIS Team, click here.