Alfonso Gutierrez Named OHM Advisors 2021 Employee of the Year
Image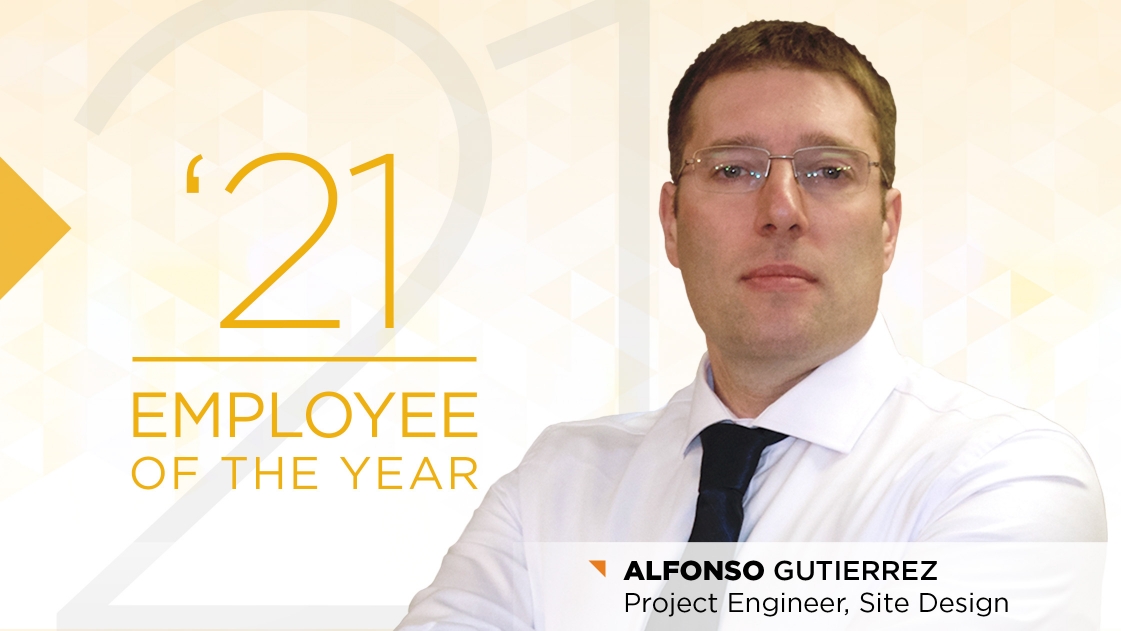 OHM Advisors named Alfonso Gutierrez, PE, its 2021 Employee of the Year in its recent Employee Service Recognition ceremony. The prestigious award is selected annually from a firmwide call for nominations and final vote of the highly qualified candidates, all of whom are energetic, mission-driven professionals whose contributions are tremendously valued.
A project engineer on the firm's site design team based in Livonia, Michigan, Gutierrez has nearly 20 years of engineering experience in the United States and Spain. He joined OHM Advisors in 2017 from the Spanish Army where he applied his technical engineering skills across multiple disciplines and projects, gaining experience that he mirrors for the firm. He works on complex site design analyses for projects across all OHM Advisors service disciplines throughout most of the firm's seventeen offices in Michigan, Ohio, Tennessee, Kentucky and Indiana.
Gutierrez is considered by his colleagues to be a "consummate professional" who routinely goes over and above—helping design solutions to challenging multidisciplinary projects and mentoring and training dozens of junior professionals and staff. Referred to by some team members as an "engineer's engineer," Gutierrez is technically savvy but also humble and a reliable and collaborative team member.
"In his role as CAD technician on a large-scale utility job, Alfonso stepped up in his design role, working directly with the project manager and client to bring value well above his role on that particular job," said one firm nominator. "His attention to detail and ability to run with information and deliver is amazing. When he is pulled into your job you know it will be completed efficiently and on time."  
Gutierrez is an Ann Arbor resident and licensed professional engineer in Michigan. He holds a Bachelor of Science in Public Works Engineering and a Master of Science in Structural Engineering and Materials from the Polytechnic University of Madrid, and a Bachelor of Science in Construction and Electrical Engineering from the Spanish Army Higher Polytechnic College. As OHM Advisors' Employee of the Year, he receives an additional week of paid time off, a monetary bonus, an engraved crystal award and a special place in the firm's history as a most deserving and valued employee.
About OHM Advisors:
OHM Advisors is the community advancement firm. Founded in 1962, we deliver award-winning work across the architecture, engineering, and planning spheres. With offices in multiple states, our 500+ person team partners with leaders at all government levels, school districts, developers, universities, and private companies to create great places.