OHM Advisors Names Bischoff 2019 Employee of the Year
Image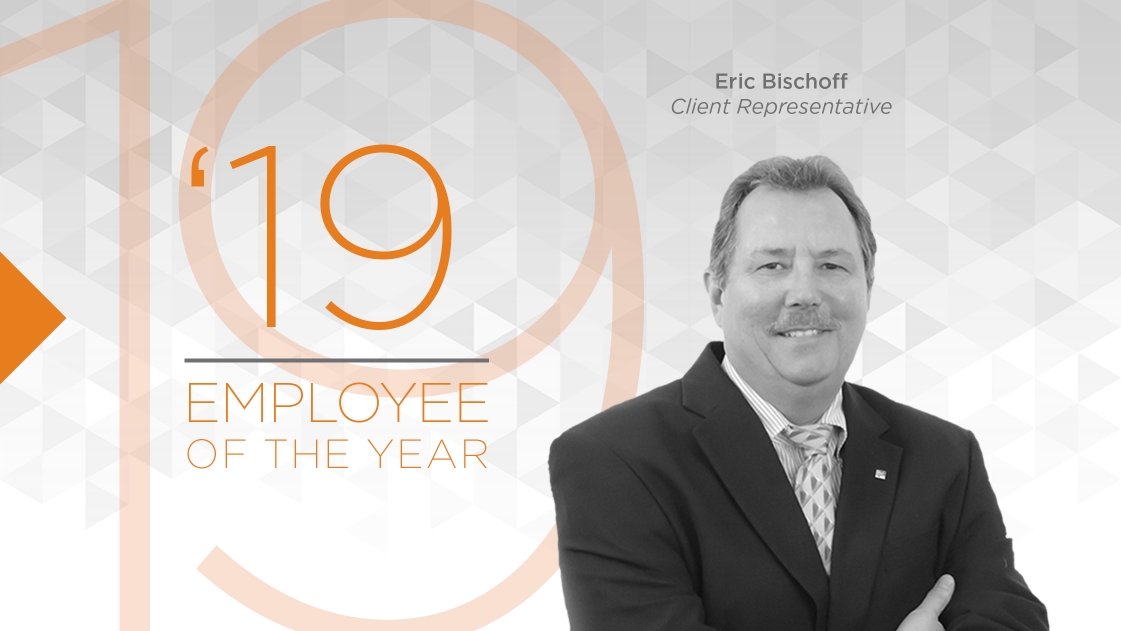 As part of OHM Advisors' recent Employee Service Recognition ceremony, Eric Bischoff received the firm's 2019 Employee of the Year award. The prestigious award is selected annually from a firmwide call for nominations and final vote of the highly qualified candidates.
An integral member of the firm's Nashville team, Bischoff was one of its first hires – joining as a client representative in 2009. In addition to his role as a client representative for municipal clients, Bischoff has voluntarily assumed construction management responsibilities and assists with project management in various water resources projects for the office.
Bischoff's professional career spans more than 30 years of experience in the fields of civil, environmental and water resources engineering in both the private and public sectors, where he has been involved with numerous large-scale engineering projects. As part of OHM Advisors' startup office in Nashville, he was a key member of a three-engineer sales team that built a foothold in the market that continues to grow today.
Passionate about OHM Advisors' culture, Bischoff believes in fair treatment of and hard work by all, and spreads a positive, can-do energy. He has a sharp eye for talent and fit within the firm culture and often participates in prospective hire interviews to help ensure the hiring of a candidate who reflects the firm's values.
Since his first days with our Nashville office, Eric has been essential to its growth in the local market and a guiding light in forming our office culture," said Steve Chizek, Managing Director of Tennessee. "He excels at understanding people, which is why he's been indispensable in key business development efforts and successful completion of projects for our clients. He simply knows what they need and what we need to do to deliver the best results.
Known by his professional peers as a truly genuine individual who lives his deep beliefs, Bischoff's many contributions extend beyond the firm to his local community. He is an active member of his church, where he teaches and plays music for Sunday school students and fundraises for building and other church committee projects.
A homegrown Nashvillian, Bischoff holds a Bachelor of Science in Civil Engineering from Tennessee Technological University and has received the distinguished lifetime honor of "Fellow" in the Society of American Military Engineers. As OHM Advisors' Employee of the Year, he receives an additional week of paid time off, a monetary bonus, an engraved crystal award, and a special place in the firm's history as a most deserving and respected employee.
The Employee of the Year finalists are energetic, mission-driven professionals whose contributions are tremendously valued. Congratulations are extended to additional 2019 award finalists, Matt Kennedy (Environmental & Water Resources Group project engineer) and Trent Rajala (Municipal Engineering project engineer).