Allsop Honored with 2018 Employee of the Year Award
Image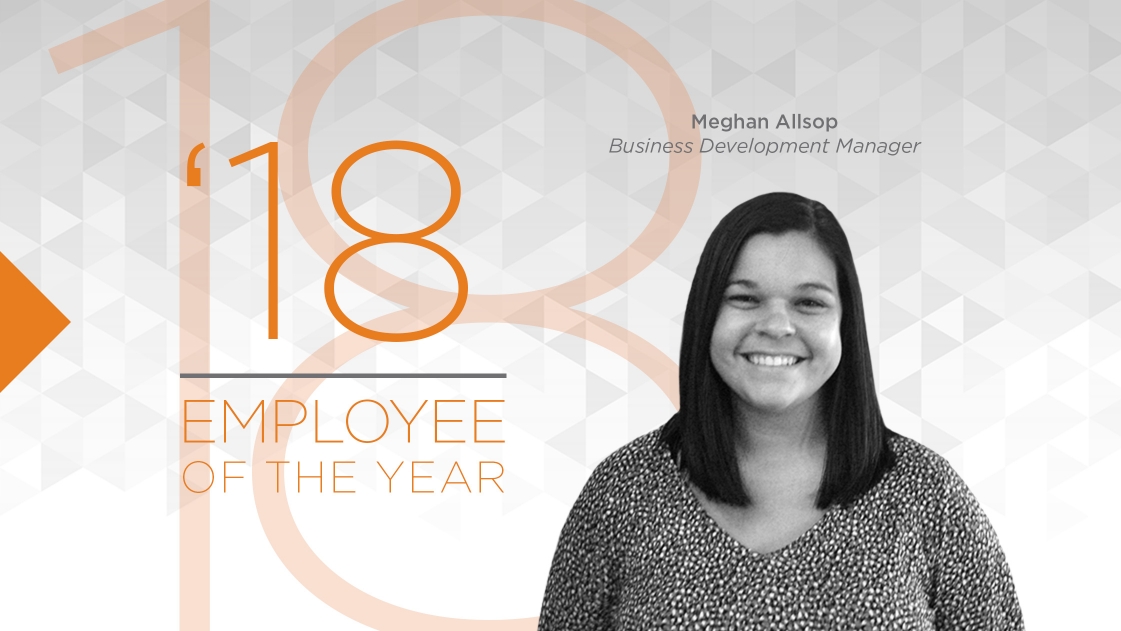 It was a doubly celebratory day for Meghan Allsop during the firm-wide 2018 Employee Service Recognition ceremony, during which she was recognized for five years of service – but, more importantly, named the 2018 Outstanding Employee of the Year.
Allsop, OHM Advisors' Ohio Business Development Manager, who joined the firm in 2013, is the second member of the Marketing group bestowed with the top honor over the years.
The prestigious award is selected annually by way of a firm-wide call for contenders, nominated and voted on by a slate of peers.
While we pride ourselves on being trusted advisors to our clients, that same energy and passion is extended by Allsop to internal clients. She is widely regarded throughout the firm as a fearless, integral advisor to our multidisciplinary teams, who listen when hers is an insightful counsel shared.
A bold and strategic thinker, Allsop brings unparalleled knowledge of both our services and capabilities, as well as deep industry knowledge that has consistently positioned OHM Advisors to win more, higher profile work; moreover, that elevates the firm's reputation as a team of innovative leaders and experts. Her exceptional dedication embodies the firm's Advancing Communities mission in a manner rarely found in internal business development teams across the industry.
"Meghan is a hugely valuable member of our team and the firm. Her experience and knowledge strengthen our ability to make an impact for the clients that we serve," remarks Heather Harrold, the firm's Director of Marketing. "She excels in understanding our strengths and the unique needs of our clients, so that we offer each client the best solution. Meghan absolutely makes OHM Advisors better through her big-picture thinking."
Allsop's contributions extend beyond firm walls to strengthen the industry as a whole. She has long been involved with the Society of Marketing Professionals Services (SMPS), the premier industry organization for architecture, engineering and planning marketing and business development professionals. She recently joined the Education Committee as part of the local Columbus SMPS chapter.
A native of Sylvania, Ohio, Allsop is a 2010 graduate of The Ohio State University, holding a Bachelor of Science in Industrial Design and a Bachelor of Arts in Art History. She resides in Westerville with her husband, Ryan, and two-year old son, Max, expertly executing an impressive balance of career and family commitments.
As Employee of the Year, Allsop was awarded an additional week of paid time off, a monetary bonus, an engraved crystal award, and a special place in the firm's annals as a most deserving and respected employee.
A firm steeped in talent, the 2018 Outstanding Employee of the Year finalists are equally and energetically mission-driven, whose contributions are valued tremendously. Congratulations is extended to our slate of 2018 finalists, who include: Lindsey Kerkez and Luke Fitzpatrick (Environmental Water Resources Group project engineers), David Conn (Transportation project engineer), Matt Hils (Planning and Urban Design project manager), Ray Lillibridge (Surveying technical specialist), and Lambrina Tercala (Environmental Water Resources Group project manager).