OHM Advisors Principal Elected AWWA Vice President
Image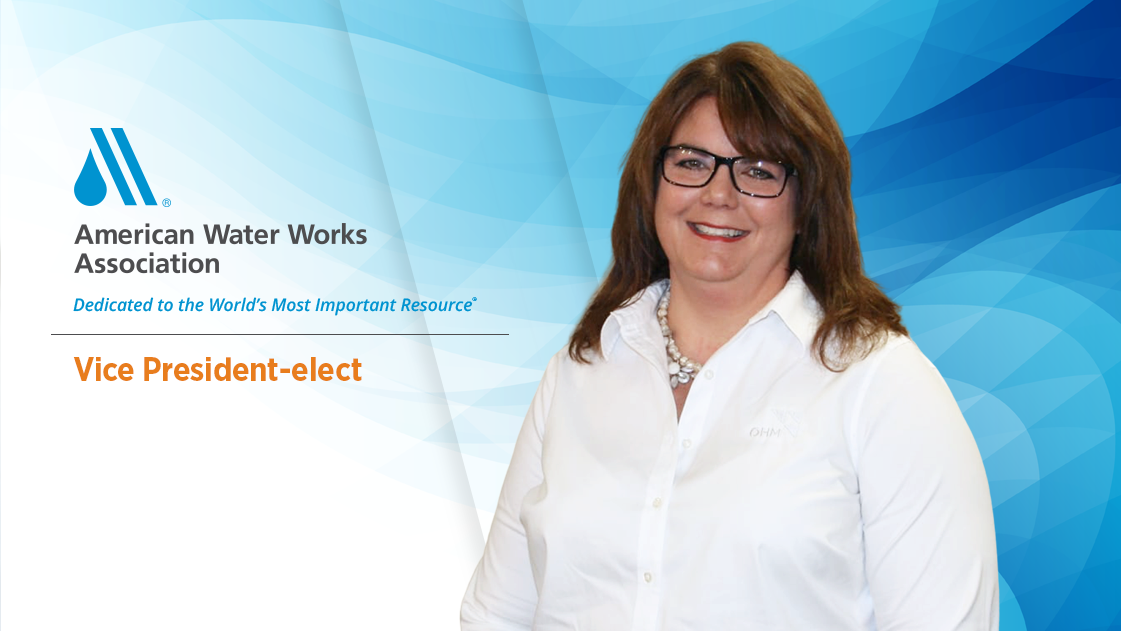 OHM Advisors Principal Christine Spitzley, AICP, has been elected Vice President of the American Water Works Association (AWWA). She is a 25-plus-year member currently serving as the Michigan Section's Director. 
The AWWA Board of Directors elected Spitzley at the Santa Fe, New Mexico, annual winter meeting. Her two-year term will begin in June at the AWWA Annual Conference & Exposition in Toronto, Canada.
In her unique role with OHM Advisors, Spitzley connects multiple firm disciplines, including the Environmental Water Resources Group and Planning and Engineering, to collaborate on projects. Her wide range of experience encompasses technology, health, water, air quality, solid waste, transportation, and economic development projects.
Spitzley is also a member of the American Planning Association, whose mission, "Creating Great Communities for All," complements AWWA's mission of a "Better World through Better Water." Both align and support OHM Advisors' Advancing Communities mission.
Spitzley brings her wide range of experiences to her new role. She has spent her career building bridges between often disparate groups of stakeholders, and leaning on a planning background that affords a unique viewpoint to solve problems creatively and collaboratively. 
"Each professional brings a different perspective. As an organization, MIAWWA  has worked hard to communicate solutions to difficult and complex water and infrastructure issues to a wide range of audiences in our state. I look forward to sharing these efforts with utilities and communities across North America and discovering and bringing their ideas and innovations back to Michigan," Spitzley shares.
Regarding her election, Spitzley thanks OHM Advisors "for supporting me in a career that has allowed me to passionately champion communities and water as part of an industry of dedicated professionals."
About OHM Advisors:
OHM Advisors is the community advancement firm. Founded in 1962, we deliver award-winning work across the architecture, engineering, and planning spheres. With offices in multiple states, our 650+ person team partners with leaders at all government levels, school districts, developers, universities, and private companies to create great places.