How Water and Wastewater Utilities Can Proactively Track Emerging Contaminants
Image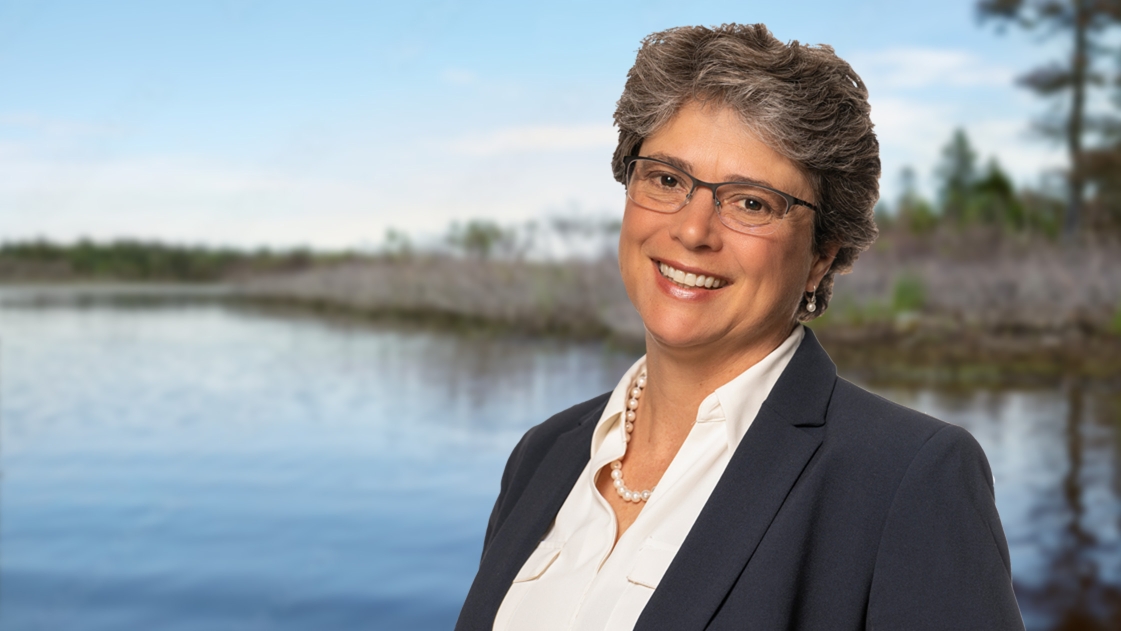 Water and wastewater utilities have their work cut out for them when dealing with per- and polyfluoroalkyl substances, known as PFAS, as they strive to provide safe drinking and public water to communities without a defining federal regulation. PFAS are bioaccumulative, man-made chemicals that have been used globally in manufacturing, firefighting, and the creation of thousands of industrial consumer products. These compounds move easily throughout the water cycle and have been linked to adverse health effects. Although the U.S. Environmental Protection Agency issued a roadmap for dealing with PFAS in 2021, federal regulations don't yet exist and some states have established regulations to fill the gap.
We sat down with OHM Advisors Technical Specialist Karlin Danielsen, the firm's emerging contaminants team leader, to talk about how communities can proactively track PFAS sources to prepare for future regulations.
Q: Michigan was one of the first states to pass regulations for certain types of PFAS. How have you seen those regulations play out in their first few years?
A:  There are various state regulations in place for allowable levels of PFAS in drinking water, groundwater, wastewater (through Industrial Pretreatment Programs), biosolids from treatment plants and more. Committed state government teams, task forces and advisory panels continue working to develop a regulatory framework to manage all the ways PFAS are used and disposed of. It has been a long work in progress without guiding federal regulation and along the way communities have gained valuable experience that can benefit other water professionals.  
Q: You mentioned regulation of biosolids from wastewater treatment plants, which came a few years after Michigan implemented PFAS regulations through the IPP program. How are biosolids disposed of, and why is it important to measure their PFAS levels?
A: Biosolids can be incinerated, landfilled or applied to agricultural fields. Land application of biosolids is the most affordable and sustainable form of disposal, and biosolids are a valuable resource since they provide nitrogen and phosphorus to crops. Unfortunately, PFAS preferentially adsorb to biosolids, so their presence in biosolids is the inevitable byproduct of widespread continued manufacturing use and disposal of PFAS chemicals in upstream sources.
The state of Michigan conducted studies of biosolids applied to farm fields and determined the range of PFAS concentrations that are protective of groundwater resources—and it's important to make sure concentrations fall within the safe range. If concentrations fall outside the safe range, communities are forced to explore other and sometimes more expensive options for disposal.
Michigan's approach to addressing PFAS in both wastewater and biosolids is to remove it at the source. Some communities have identified PFAS sources from their industrial manufacturers through the IPP program, but there are a lot of "mystery" sources.
Q: So, what happens in those cases? Is there a way treatment plants can proactively track a "mystery" PFAS source?
A: Definitely. That's part of the work my team does with analysis of emerging contaminants for our clients. We use our experience to develop innovative and efficient approaches to source tracking. Our approaches combine flow analysis, mapping tools, patent review, site historical information and more to zero in on the most probable contaminant sources. 
Q: You and your team recently helped proactively identify mystery PFAS sources in biosolids at a wastewater treatment plant not subject to state IPP requirements. How did that evolve?
A: It was the clients who were proactive, which we're always thrilled about! The study took place at the Walled Lake–Novi Wastewater Treatment Plant, operated by the Oakland County Water Resources Commissioner (WRC). The plant is a conventional activated sludge facility constructed in the early 1970s whose final discharged effluent ultimately flows to the Rouge River.
The community has no known industrial dischargers, so the plant isn't subject to a state IPP and its related testing requirements and its effluent PFAS concentrations were consistently below the state's discharge limits. However, the plant land-applies biosolids and found fluctuating PFAS concentrations in them. Even though the numbers were under state limits, they fell into the range for state-recommended source tracking. The clients chose to conduct a voluntary study to determine if PFAS compounds were being discharged to the plant's collection system and passing through to the biosolids.
Q: What was your team's process for the study?
A: PFAS source tracking is a complex process. It involves collecting reconnaissance data from a fully documented collection system asset inventory and many other sources of potentially instructive data, then creating a sampling plan, then executing that plan. And we couldn't do it without GIS support experts. They create maps that overlay information from multiple data sets, enabling study teams to choose the optimum PFAS sampling locations. With our collected PFAS recon data, we developed a phased system characterization plan to zero in on any potential PFAS sources.
In the first phase, we sampled two suspected PFAS sources to the collection system—a former plastics intrusion molding plant and a print shop. We didn't find any clear indicators, so we dug deeper. In the second phase, the team developed a large-scale sampling plan to measure PFAS loading from the six-branch collection system at the most downstream location of each branch. Only one interceptor branch showed over-limit PFAS concentrations.
In follow up sampling, we narrowed the source to one industrially zoned area. Based on a deep understanding of the types of manufacturing that are likely to discharge PFAS, we developed a ranking system for all 31 locations within the industrial park based on their likelihood of discharge and combined this with an understanding of the collections system to create a map of the results. The probable dischargers included a location that recharges firefighting cylinders, a lithium battery manufacturer, a newspaper publisher, and a vehicle crash reconstruction research center. From these results, we developed a sampling strategy.
Q: And what did you ultimately find?
A: We found that the flow entering the industrially zoned area had below-level PFAS concentrations until it met flow from the lithium battery facility. There, the concentration increased and remained constant until the flow exited the industrial park.
Q: What results came from the study?
A: Actionable ones! Successfully tracking and locating a PFAS source provided the Walled Lake–Novi plant staff with the information they need to begin conversations with the manufacturer and sample its direct discharge to determine the next steps. In simple situations, remedies can include product substitutions or implementation of good housekeeping processes. The plant and manufacturer can start to lower discharges and safeguard the integrity of the plant's biosolids, helping the plant sustain its land-application program, protect the agricultural fields where the biosolids are spread, and keep PFAS out of the Rouge River watershed.
Q: What lessons can you share with other water professionals from this work?
A: If the EPA begins regulating PFAS at the national level, many additional communities may need to track sources, update sewer use ordinances, and develop IPPs where none were needed previously to meet PFAS discharge requirements. The hope is that this case study can help other communities efficiently find and manage those sources.
The detailed case study can be found in the December issue of AWWA's OpFlow magazine for subscribing water professionals. OHM Advisors website visitors can read about the emerging contaminants team's project work here.