Northland Mall Redevelopment Plan Wins MAP's "Planning Excellence Award"
Image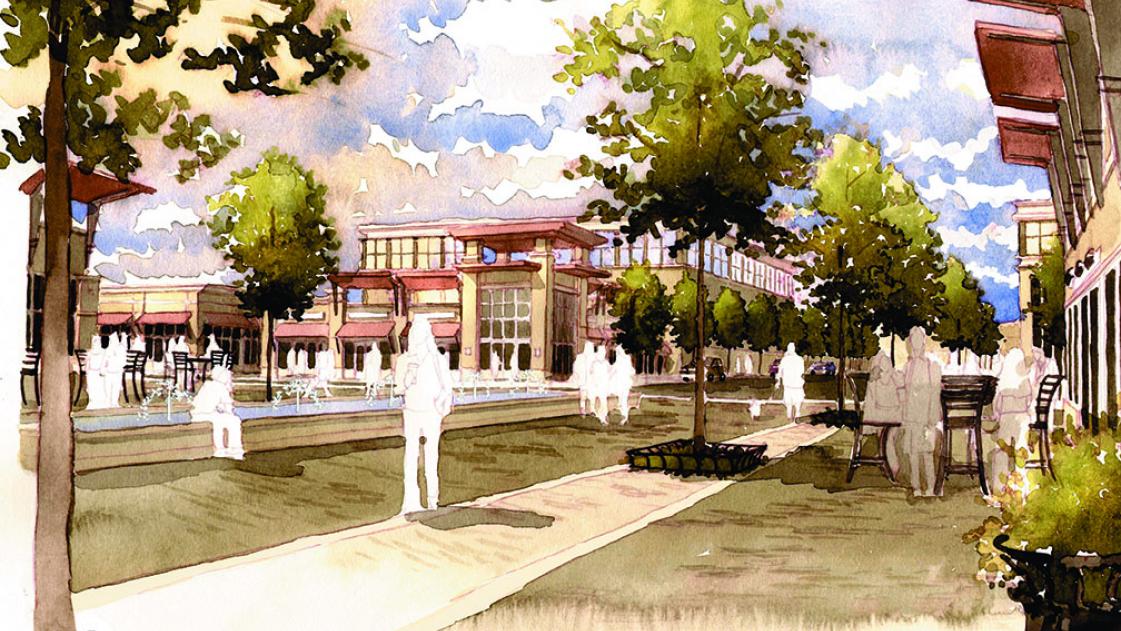 Adaptive reuse project to be recognized at the 2018 Annual MAP Conference
The Michigan Chapter of the American Planning Association (MAP) has awarded OHM Advisors a 2018 Planning Excellence Award for its outstanding envisioning of the future of the Northland Mall in the City of Southfield.
Using extensive research, evaluation, and community engagement with over 5,000 local residents, the Planning team created the Imagine Northland master plan that transforms the site of the nation's first, and at the time the largest, shopping mall into a dynamic mixed-use development. Winning in the category "Innovation in Economic Development Planning," the plan repositions a mostly obsolete property on 114 acres to its highest and best use, integrates public spaces to serve community programming, and creates physical and social connections to adjoining neighborhoods and businesses to create a thriving heart for the city.
"We are thrilled about the award, because it showcases our multidisciplinary approach to creating strategic plans with an economic focus," says Senior Planner Aaron Domini. "This kind of reimagining is at the core of what we do every day—regularly combining our design and economic expertise with our skill in creating strong public/private partnerships to bring a plan to life."
The Northland Mall plan combined OHM Advisors' planning, architecture, landscape architecture, engineering, and economic development areas of expertise and was subjected to high-level review by the MAP award committee. It was judged on several criteria, including its originality and innovation; the strength of public support for its implementation; how well it integrates into a broader plan for the community; and how deeply the planning process engaged the local community. The final criteria was the plan's overall effectiveness in not just addressing the site's needs, but in making a difference of the lives of people who live and work in the area now and well into the future.
"The mall site is iconic in the Southfield community," says Domini. "With no downtown as the city's epicenter, this plan has the potential to unite people in a vibrant, mixed-use gathering place reminiscent of the mall's mid-century heyday."
The OHM Advisors Planning team and its Northland Mall Redevelopment Plan was recognized on Friday, September 21 at the awards reception of the MAP annual conference in Grand Rapids.
About OHM Advisors:
OHM Advisors is the community advancement firm. Founded in 1962, we deliver award-winning work across the architecture, engineering, and planning spheres. With more than 500 employees in offices throughout Ohio, Michigan, and Tennessee, our team partners with leaders at all levels of government, school districts, developers, universities, and private companies to create great places.