Image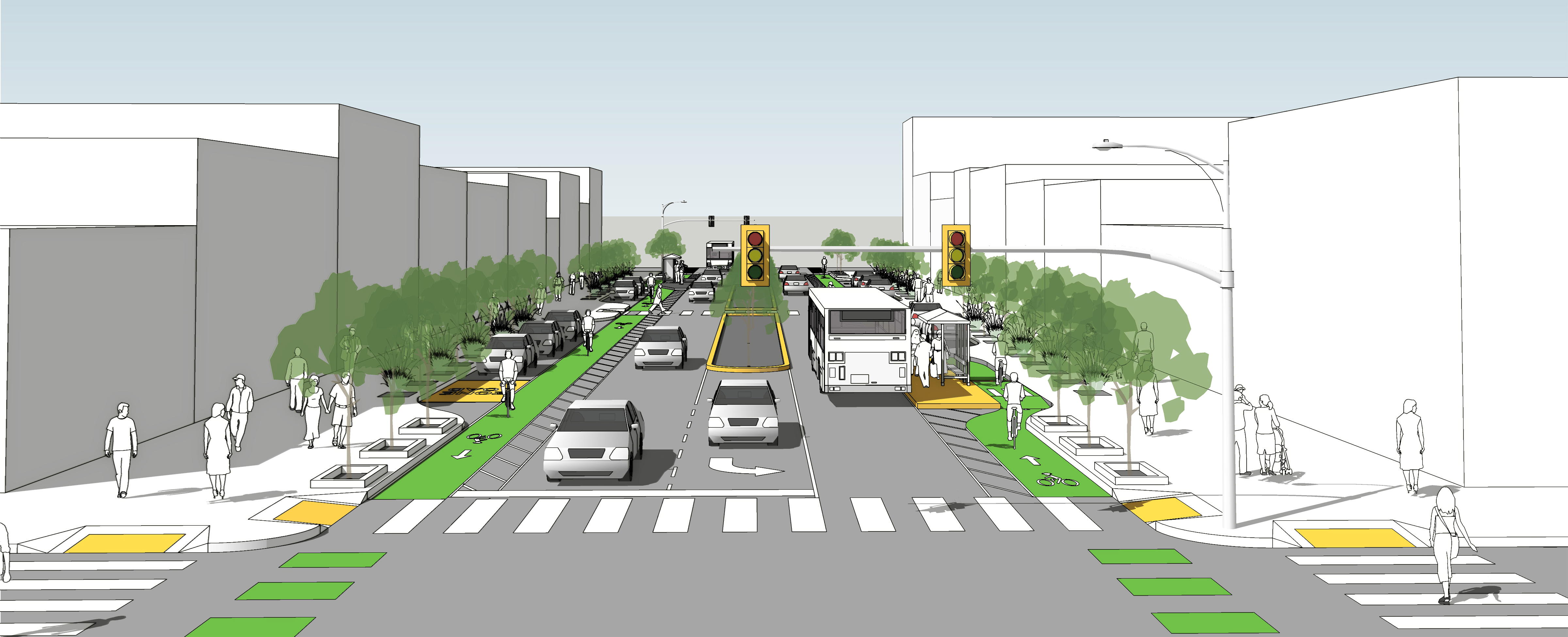 Multimodal Delivery and Development (M2D2) Guidebook
Client
Michigan Department of Transportation
Design Guidebook for 'Complete Streets' Prepares MDOT for Important Future Infrastructure Projects
The Michigan Department of Transportation (MDOT) sought a guiding document for its work in improving conditions for multimodal transportation on its roads by introducing Complete Streets concepts into the design process. Complete Streets is forward-thinking transportation infrastructure and design approach geared toward creating accessible streets for everyone, regardless of their mode of travel. OHM Advisors led the development of the Multimodal Delivery and Development (M2D2) Guidebook to serve as a resource for MDOT and the local agencies it works with in designing and implementing Complete Streets infrastructure concepts on its roadways.
Our transportation planning team created the Guidebook with a focus on transportation improvements in three modal categories which, if implemented, will help MDOT-owned roadways function more efficiently: Complete Streets, Public Transit, and Autonomous and Connected Vehicles. To create the comprehensive suggested improvements, the team conducted in-depth research from sources such as the National Association of City Transportation Officials (NACTO) and various state departments of transportation, and documented examples of best practices within each of these three modal categories from multiple sources around the country, region, and state, analyzing them for applicability to Michigan roads.
The M2D2 Guidebook includes a framework for improving multimodal travel in Michigan that corresponds with MDOT's standard project delivery process and includes specific chapters that parallel project phases. The final recommendations for selecting multimodal infrastructure projects are categorized by four specific community land use contexts: Urban, Suburban, Small Town, and Rural Connecting Corridor. These context areas cover the majority of land use and roadway types within Michigan. In all, the Guidebook's recommendations deliberately build upon the Context Sensitive Solutions approach to designing roadways that MDOT has been using over the past few years. They are presented in the Guidebook in an a-la-carte approach to multimodal infrastructure for ease of use for MDOT and local municipalities as they contemplate how specific roadways should be redesigned.
Project highlights: transportation planning research, conceptual transportation planning