OHM Advisors Project Honored with Ohio Planning Award
Image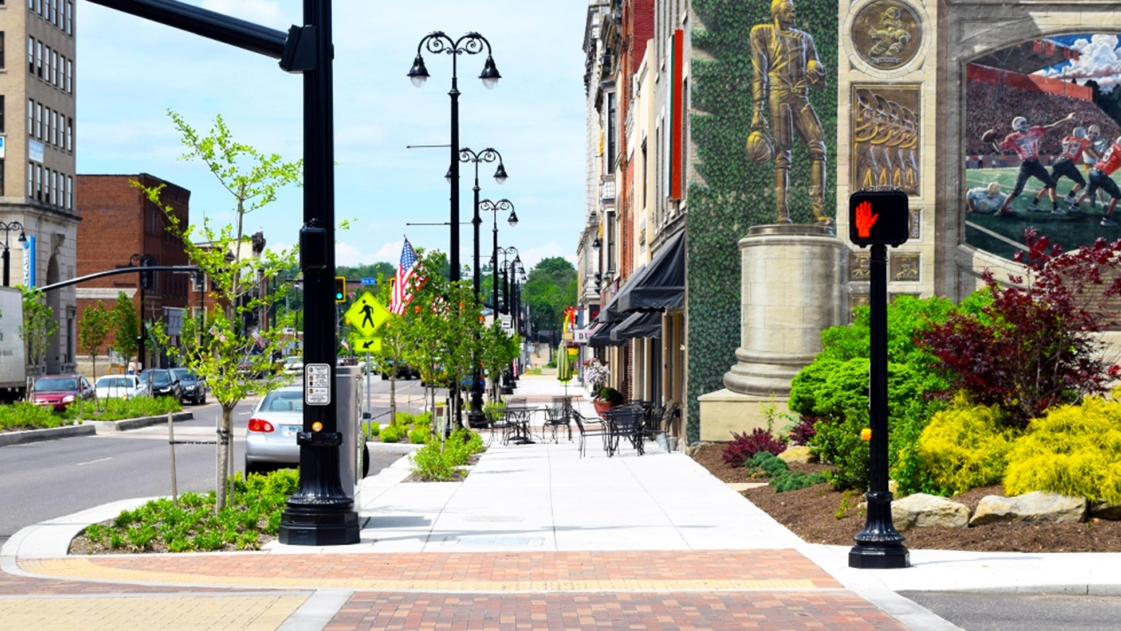 OHM Advisors is pleased to announce that on October 19, the City of Massillon Lincoln Way Streetscape project and the Mayor of Massillon, Ohio, Kathy Catazaro-Perry, received the 2021 Heritage Ohio Best Downtown Placemaking Award.
Heritage Ohio is the state's official historic preservation and Main Street organization whose mission is to foster economic development and sustainability through preservation of historic buildings, revitalization of downtowns and neighborhood commercial districts, and promotion of cultural tourism. Its annual award for Best Downtown Placemaking recognizes outstanding plan designs embodying the spirit of its mission.
The Lincoln Way Streetscape project focused on revitalizing the streetscape in Massillon's downtown commercial district. The project goal was to create a safer, pedestrian-friendly place that blends with the local history of the 200-year-old city, drives people to engage with each other in the heart of their community, and boosts the economic competitiveness of the area.
About OHM Advisors
OHM Advisors is the community advancement firm. Founded in 1962, we deliver award-winning work across the architecture, engineering, and planning spheres. With offices in multiple states, our 500+ person team partners with leaders at all government levels, school districts, developers, universities, and private companies to create great places.