OHM Advisors: Meet our Experts Series
Image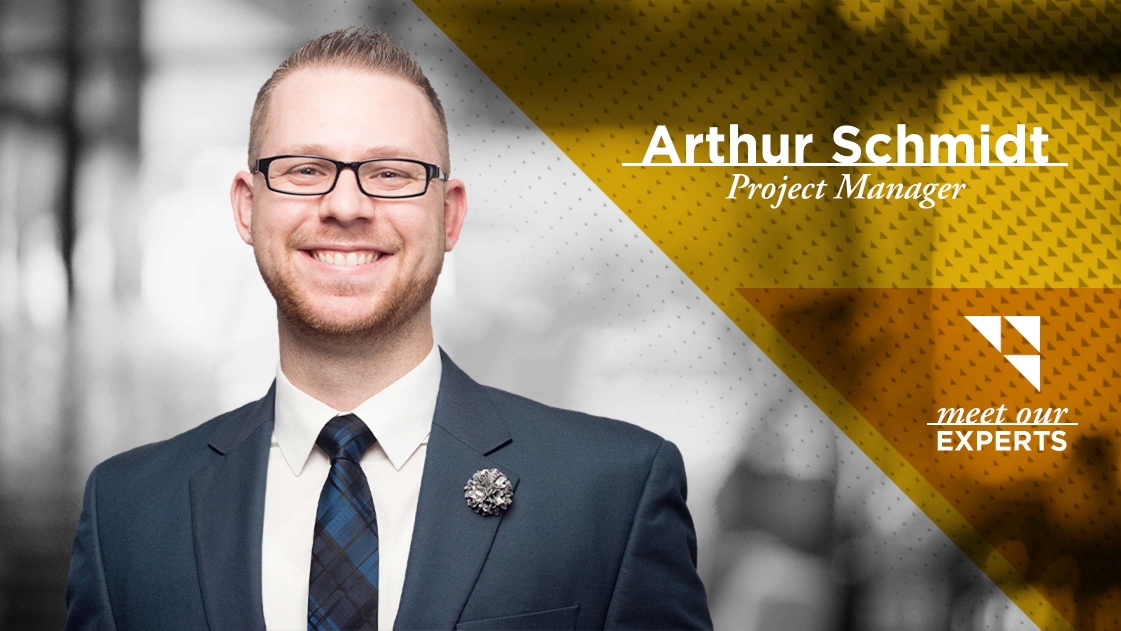 Quick Facts about Arthur
Title: Project Manager
Office Digs: Cleveland, Ohio
Years in the Industry: 8
Side Hustle: Deejay
Favorite Band/Song: The Beatles, Ob-La-Di, Ob-La-Da
We chatted with Arthur during a break in his work as a Planning team project manager about his early interest in the built environment, honesty in professional relationships, and a fun side job as a deejay.
Why planning? And does your career reflect any of your childhood hobbies?
As a kid, I went to a lot of baseball games at what was then known as Jacobs Field in downtown Cleveland, and my interest was more in the stadium than the games. My father told me it was designed by architects, and from there I got hooked on the built environment. I started building my own Lego stadiums and cities, and as I got older, pursued an education around the built environment and city form. It's a great career for me that combines my passion for the subject with opportunities to collaborate with the public and other professionals in the field.
What project experience will you always remember, and why?
There are many I hold close, but one that rises above is from my work with a large multidisciplinary team on the City of Cleveland's Vision for the Valley plan. We conducted extensive public engagement for that project, including a design "charrette" workshop for the clients, stakeholders and the public. We ran a variety of activities throughout an entire day including site visits, group activities, presentations and one-on-one conversations. There was amazing energy, collaboration and idea-sharing that unearthed new feedback and it set the course for the rest of the project. I love this kind of engagement in our work and that day embodies what we strive for in each project.
What's the most important quality in a person?
Honesty. I enjoy working with people who I feel are honest with themselves and with me. It's important for trust-building, which we need when we're working on a project together to avoid potential pitfalls and twists and get to the client's desired solution.
What professional advice would you give your younger self?
Speaking of trust (I like how you did that!), I'd tell me to trust myself and those around me interested in my success more than I did then. I wasn't confident in that until it came time for me to create a different journey around pursuing my dual master's degrees. If I hadn't figured out to trust myself by then, I wouldn't have listened to the voice telling me to ask for what I needed from two different universities—blending aspects of each program to get the degrees I wanted. I asked, they answered, and I created a path no one else had traveled. I wish I'd listened to myself much sooner!
What are you most looking forward to in the future for your industry?
First, rethinking the way we as humans feel inside a space. How do we want to move through it? What do we want to do for it and have it do for us? The pandemic has accelerated this kind of rethinking. Second, watching parks and open spaces spill out to become "people spaces" without a strict definition. And finally, I believe the single-family home footprint will continuously get smaller. People are wanting to live closer together, hang out in the streets as neighbors, and really use public spaces—together. That way of living resonates with me and feels very exciting.
Tell us about your side hustle-slash-hobby as a deejay!
In middle school I got to work with a family friend deejay, helping load and tear down gear for a special event. I've always loved music and from there I ended up building a deejay side job. Working in that industry taught me so much—from how to organize a major event like a wedding to learning marketing and public speaking. Most interestingly, it taught me a lot about how to read people's body language. I use all of this in my professional and personal life. And while I don't do any formal deejaying anymore, I've definitely become the resident deejay of our internal planning studio!
Finish this sentence: "To me, success is..."
Leaving a lasting, positive impact on the people and spaces around you.
Read more about Arthur and the work he does for OHM Advisors and the planning industry.