OHM Advisors: Meet our Experts Series
Image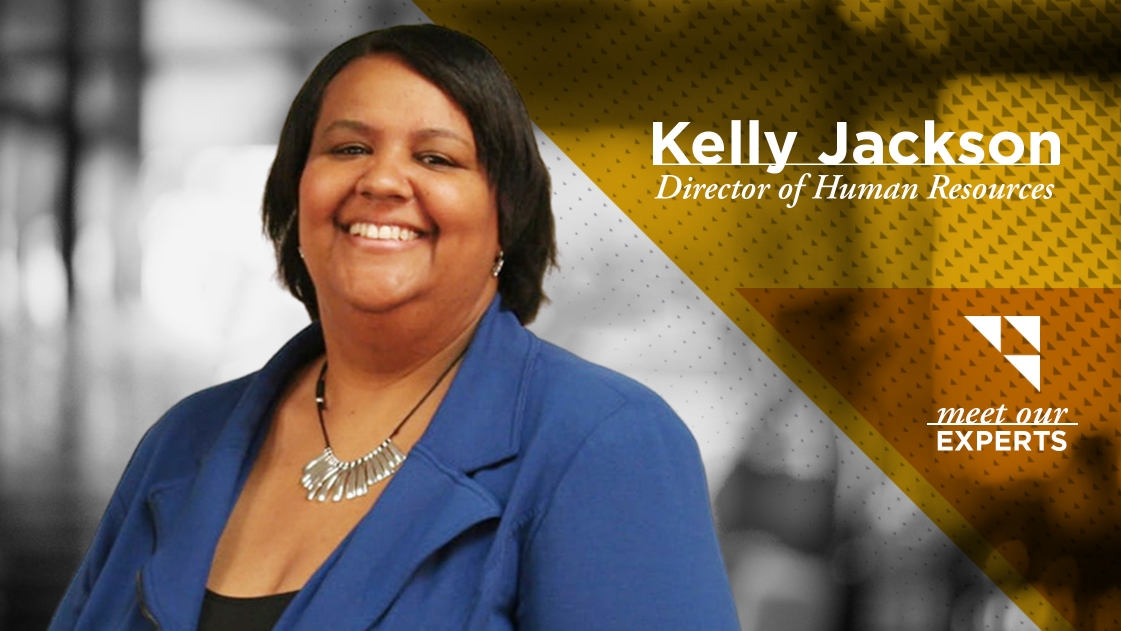 Quick Facts about Kelly
Title: Director of Human Resources
Birthplace: Northwest Detroit
Years in the Industry: 25+
Office Location: Livonia, MI
Fun Fact: Owned a consulting business
We caught up with Kelly for a few moments during her busy schedule to chat about her work as the Director of Human Resources, her time as an entrepreneur and her family role as Chief of Comic Relief.
Why human resources? What would you be doing if you didn't work in this field?
My first position at the firm was in accounting, but I found that I didn't interact a lot with people when I actually wanted to. So, I asked to do HR-focused tasks. That was a much better fit for me, and I decided to pursue my degree in the field while working full-time at the firm.
Since the firm didn't have a dedicated HR department, I went to the then-president and pitched one. I'll never forget his response. He said, "What took you so long?" And then gave me the resources I needed to start one. It taught me a valuable lesson early in my career that you must always advocate for yourself. At the time we had about 60 employees, and now we have over 500.
If I wasn't doing this, I'd probably still be an entrepreneur. At one point I worked part-time and had a consulting business on the side in HR, management training and the like. I have an entrepreneurial spirit. And figuring out how to make things work energizes me.
Congratulations on your recent election to OHM Advisors' ownership group! With all you do around the firm's DEI efforts, tell us what it means to you to be its first Black shareholder in an industry that is struggling to build diverse talent at all organizational levels?
I'm thrilled about it! Becoming the first Black shareholder in the firm's nearly 60-year existence is humbling. I have worked for half of my life at OHM Advisors, side by side with my fellow colleagues to build the firm and grow its success, so this accomplishment is deeply personal for me. The road wasn't easy, but it was worth it. And although some might say I was invited to the table because of my race, the truth is that I worked diligently for over two decades and know in my heart that I deserve this seat at the table.
This accomplishment is also bigger than me as an individual—it shows all Black and Brown professionals that it's possible for them, too. I have the same dream as Dr. King, that people will not be judged by the color of their skin but by the content of their character. It's my hope that corporations across the globe will increasingly recognize and provide ownership opportunities to all people based on their talent, knowledge and character regardless of what they look like.
What professional accomplishment will you always remember?
Building the firm's HR department from the ground up. I had great support from leadership and managers and a desire to work hard. I feel the same way about helping start the firm's Diversity, Equity and Inclusion efforts in 2017 and now really being in the thick of developing the program further. It's all hard work, but everything is. You always have to continue to push forward.
What's the most important quality in a person, and why?
Compassion. It bleeds over into everything else—like honesty, integrity, communication and more. I firmly believe that if a person's heart is in the right place, people will not only see it, but they will feel it. Like Maya Angelou said, "People will forget what you said, people will forget what you did, but people will never forget how you made them feel."
List a few adjectives that describe you.
My friends tell me I'm inspiring. I'd say I'm direct, and funny.
I'm the joker of the family. My mom and dad raised me to be assertive and always speak my mind. That resulted in me always saying what everyone else was thinking—usually in a funny way. That didn't always please my more conservative grandmother! But I think my family appreciates my humor and candor.
Tell us about a professional goal you aspire to achieve in the next five years.
To continue evolving the HR department and leave it strong with my successor someday. My team and I are working on a lot of important initiatives. I hope we can make a difference inside the firm and in our industry. I want to play my part well and make a lasting contribution.
What do you look forward to most in your industry?
I look forward to the industry making more significant strides concerning women and minorities being offered equity in leadership opportunities. It's all about education, awareness and the willingness to progress into the future. We still have a long way to go.
You've got one day totally free from it all. What will you do?
Travel to a place on the water! My last vacation was to a city on Lake Michigan. And working at home during COVID, I've been spending time with my laptop at a lake near my house. Being near the water changes your whole outlook.
If you could have a cup of coffee with anyone, who would it be?
Oprah. I have always admired her ability to build a strong brand, evolve professionally and connect with people from all walks of life. I would selfishly want to pick her brain and learn from her.