Three Ways K-12 Education is Becoming More like Business (And Why That's Not a Bad Thing)
Image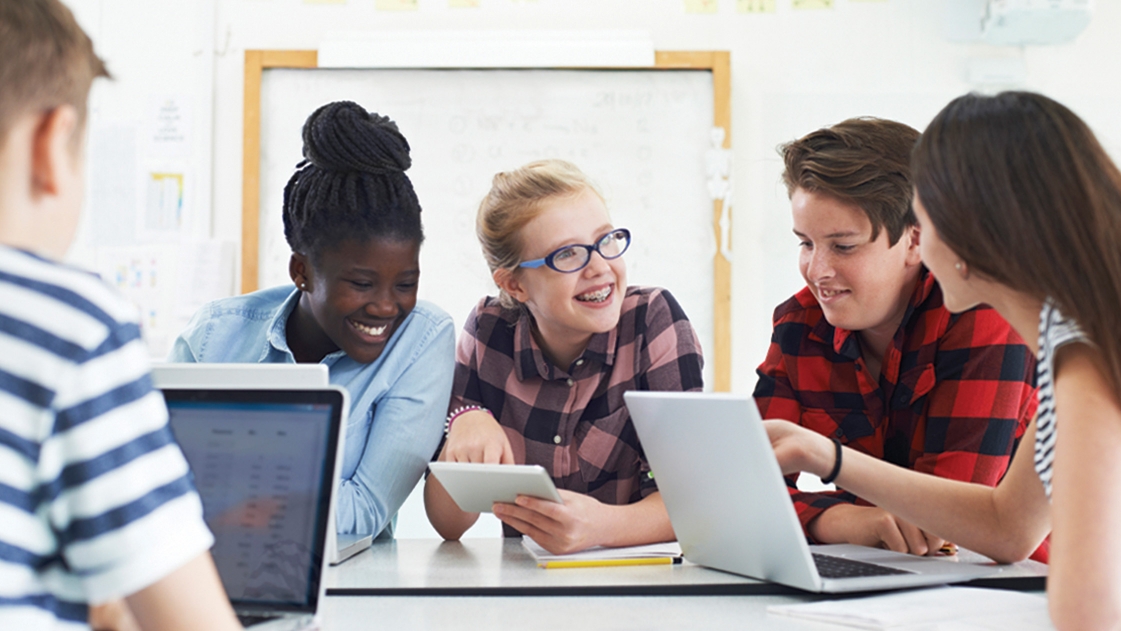 Businesses are influencing education. And education is becoming more like business. But not in the negative sense. This change? It's a good thing.
The traditional models of education have shifted to 21st Century Learning. It's an educational philosophy and model centered on the student, incorporating creative, participatory and project-based learning. Students collaborate, problem solve and dive deeply into material, rather than memorize facts in subject silos.
In our experience, there are three important considerations when designing or remodeling schools and classrooms.
Facility design is linked to student outcomes.
Businesses have traditionally linked their strategy and activities to business outcomes like growth rates and profitability. Now, educational is following that model.
Rather than using published school building criteria to churn out cookie cutter institutional buildings, architects, administrators, and students are evaluating a space's ability to foster greater learning and using design to facilitate it.
2. Schools are being designed like corporate offices.
Virgin. Lego. Google. Disney Imagineering.
These companies are on the top of all the "Best Places" to work lists. They receive thousands of applications for every open position.
And, they all have colorful, dynamic office spaces that foster creativity in every detail. Educational design should, too.
3. Education is shifting to meet real-world needs.
Gone are the days when Henry Ford lamented, "Why is it every time I ask for a pair of hands, they come with a brain attached?"
Today's employers don't want order-takers. They seek agile learners. Problem solvers. Flexible, adaptable, creative collaborators.
Key elements of 21st Century Learning will develop the top performers that today's employers seek:
Real world relevance (global awareness)
Deeper understanding of subject matter
Ability to think creatively and critically
Crossing and connecting subject matter
Collaboration
Ability to communicate
Case Study: The Marysville STEM Early College High School
In Marysville, Ohio, a 22,000-person city in the Columbus metro area, is home to the Marysville STEM Early College High School—a collaboration between Marysville Schools, Ohio Hi-Point Career Center, Columbus State Community College, Honda of America Manufacturing, the Union County Chamber of Commerce, EDWorks, and more. Staff from Honda, Columbus State, and High Point collaborate with the district's teachers to create curriculum that reflects real-world employer needs.
Creating a new STEM-based curriculum wasn't the only aspect of traditional schooling that required a complete overhaul. Turning an old middle school into a STEM high school and innovation center created design challenges, further complicated by a short timeframe.
The new Marysville STEM Early College High School redesign is based on a Student Centered Learning model incorporating what educators and architects call the Four Cs:
Critical thinking
Communication
Collaboration
Creativity
Architecturally, the design is flexible, with changeable spaces and furniture. It accommodates multimodal learning with areas for collaboration and creative exploration, areas for social, group, and independent learning. Technology is woven into all aspects of learning and the space itself supports creativity: it's energetic, innovative and colorful.
The school focuses on three pathways for student education – Advanced Manufacturing, Information Technology (I.T.), and Health Sciences.
In an article on ThisWeekNews.com, Marysville Superintendent Diane Mankins explained, "Manufacturing includes everything such as a robust robotics lab with large-scale robots. We'll have a state-of-the-art welding lab with Edison Technology. It will have CAD, pre-engineering, CNC, and PLC as well. It will also have I.T. from a multimedia standpoint—design and gaming, and also networking—more of the technician-oriented side."
Teaching now requires a student-led, project-based learning environment where hands-on problem solving and collaboration happen daily. When we design buildings, we keep future flexibility and adaptability in mind. For example, we used drywall instead of traditional masonry walls in order to provide optimal flexibility in the future.
Another feature, taken directly from today's progressive workplaces are the innovation hubs throughout the Marysville STEM building that invite students to connect, communicate, and collaborate. The open spaces feature white boards, glass writing surfaces, flexible furniture, and integrated technology to inspire brainstorming and idea sharing between groups of students and educators.
Future employers are equally as excited about the future of school design and what it will mean for new talent entering the workforce.
Honda Corporation's local plant in Marysville has been the leading producer of Honda Accords for three decades. Their Technical Workforce Development Manager Scot McLemore reflected, "If we could replicate this type of high school, not only across Ohio, but across the U.S., it would go a long way to help address the skill shortage that we're facing."
Check out scenes from the new school in this slideshow made by a Marysville STEM School staffer.