The Rules of Community Redevelopment: Vision-Based, People-Centric, and Market-Driven
Image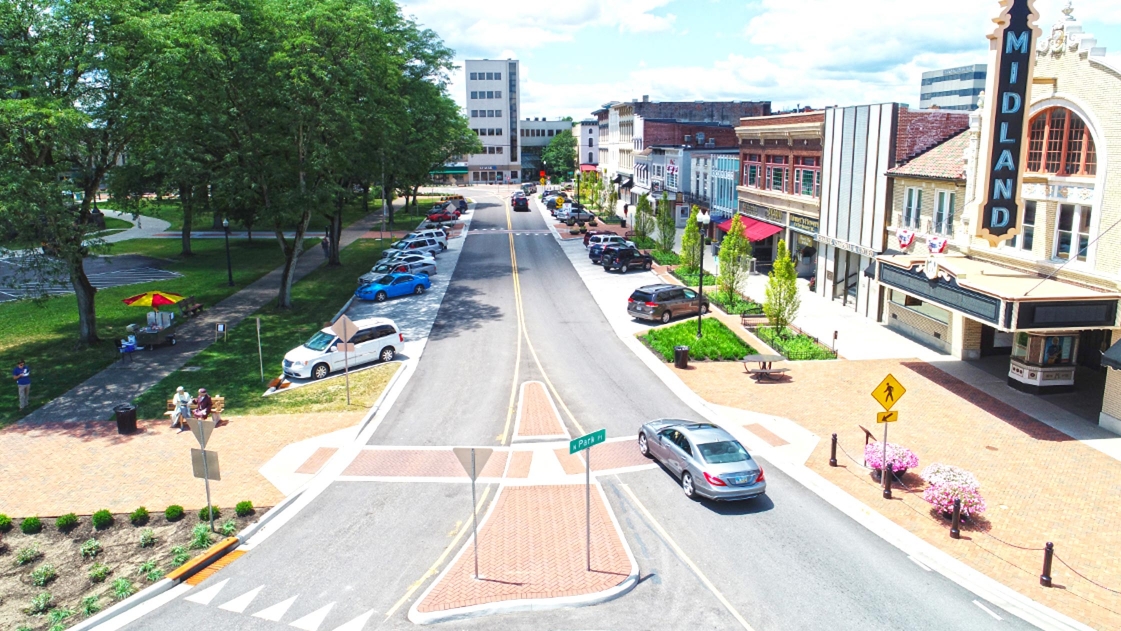 Just a few decades ago, communities were focused on rapid population growth, fueling ever-increasing tax revenues. But as we recover from the recession, cities, towns, and villages are re-evaluating their economic development plans. The "growth is good" attitude has shifted as communities recognize that there's a cost to develop services. 
Economist, author, and entrepreneurial advocate Carl Schramm leveled harsh criticism at urban planners in a Forbes article in which he describes analysis conducted by his students of ten current and historic plans for cities. Among the shortcomings he noted, "…not one of the plans discussed the cost of running the city, certainly not the size of the public payroll and the associated benefit costs…" 
We get it. Planners are sometimes blind to the economic impacts that standard zoning, policy, and design "best" practices can have on a community. 
No longer can municipalities alone bear the cost of requisite public infrastructure and facilities. Planning and zoning controls are often inadequate and too inflexible to ensure appropriate control and enablement of desirable private outcomes. 
Today, planners to find the right balance between policy, design, and economic development to help communities achieve economic competitiveness in spite of issues like a surplus of vacant and/or underutilized properties, declining populations, and decreasing tax revenues. 
Planners should be mindful of both community aspirations and those from the private sector. Ultimately the public and private sectors must build a collaborative partnership—one where "give and take" on both sides is often necessary for project success. 
This mindset is foundational to the three-pronged approach our planners at OHM Advisors employ to craft plans that maximize community assets and achieve layered objectives:
Examine the technical aspects of place
Solicit input from as many people as possible with emphasis on reaching the silent majority
Create a vision, informed by public input and balanced with private sector realities, that provides a sound platform for informed decision making
The goal is to create a community vision, an economic development plan, and policies that are aligned.
Technical, Market-Based Analysis of Place 
In the same Forbes article, Schramm condemns the lack of economic focus in most community plans. "Planners never speak to the economic possibilities because apparently they don't know how economic growth actually happens." 
While it's true that many planners and community leaders may view the private sector as the ultimate nemesis—out to turn communities into commodities, the reality is that the private sector has a major role in community development. If communities want to be economically competitive, they should establish a policy framework that the private sector can respond to and work within. 
Economic development is determined by the private sector. Most planning firms don't do a lot of private sector development like we do at OHM Advisors, so it's hard for them to integrate that aspect into their plans. 
Land use analysis combined with economic condition analysis informs the program and policies to follow. By combining all of these components, a community's vision, a collaborative process and economic analysis, communities get a realistic, implementable plan to guide their future. 
Grass Roots Beats Top Down 
The second step in planning done the OHM Advisors Way? Engage the whole community in a mindful, coordinated way, but balance their input with realistic, market-focused strategy. 
To create an executable revitalization plan, you need both local insight and opinions, coupled with an objective evaluation of a community in order to create an effective plan. 
Often that means a planning process led by a steering committee made of representatives from various municipal departments and even engaged residents, as well as businesses and organizations. It also includes reaching for, and listening to, the silent majority. 
The majority voice often can't be heard over the most vocal (and often vehement) minority, or lacks the availability (or interest) in participating in this type of format. 
At OHM Advisors, we look for ways to make it easy for everyone from residents, business owners, and local officials to share their insights and opinions. In addition to interactive websites, phone surveys, and public meetings, we can use text-based polling to ask community members to weigh in on issues. Our goal is to meet people where they are, and make participation a choice. 
While we are proponents of public input, balance is important, lest public opinion discount the importance of economic development. It is exactly for that reason that data-driven economic analyses are critical, providing an unbiased, realistic snapshot of the potential to put a community's economy on a trajectory of growth. 
The Vision Thing – Bringing it All Together 
A vision is a community's collective idea about its long-term future. It crosses all community dimensions—physical, social, and economic—and is the foundation of every planning project informed by both the technical analysis and public engagement process. 
The vision is the community's roadmap for informed decision-making about everything from land use, to housing and transportation, to urban design standards. Without a vision plan to set priorities and objectives, there is real risk of communities merely completing projects—not spending money strategically and never seeing the full potential of that spending. 
Here are a few specific positive outcomes from the visioning process:
Breaks participants out of inside-the-box thinking
Identifies a direction and purpose
Alerts stakeholders to changes needed
Builds loyalty and commitment through involvement
Creates a clear focus for capital improvement planning 
Putting it Into Action: Newark, Ohio
The three components are vital to community revitalization efforts, as the Central Ohio community of Newark, OH demonstrates. Newark civic leaders and public officials charted their course with an attainable vision balanced by extensive public feedback, and partnered with non-profit community organizations, private investors, and local developers—resulting in the most efficient use of public and private resources in pursuit of a shared vision. 
Despite its quintessential Midwestern charm, downtown Newark looked to thwart waning business interest, stalled growth and vacancy. Eager to revitalize and stabilize its core for the long-term, the city asked OHM Advisors to create a vision for downtown Newark. 
In concert with a multi-million-dollar sewer separation project to improve aging infrastructure, we created a downtown streetscape and transportation improvement plan to help reinvent Newark and promote economic development in its core. 
The planning process included extensive public outreach to build consensus for the vision and plan, which focused on enhancing the existing downtown transportation network, the community's image, and the economic competitiveness of the area. After completion in 2017, the constructed project includes:
Lighting enhancements, pedestrian amenities, landscaping including sustainable features, and a sidewalk extension to accommodate on-street dining and entertainment.
Roundabouts at the four corners of the square which anchors the Licking Co. Courthouse to encourage development in the downtown.
The resulting vision and streetscape design, characterized by a more pedestrian-oriented, distinct and environmentally friendly downtown, has served as a catalyst for continued investment. By leveraging improved public space and infrastructure, the city has seen more than $80M in private investment in nearly three years—ranging from several major building projects, new retail shops, new residential units, renovations to the 134-year old courthouse anchoring the city square, and a $4M Canal Market District. 
An action-oriented approach produces continuous improvements—even if changes are relatively small. Over time, these positive changes lead to major results. 
Transformation on the scale of Newark's is a shining example of community advancement through application of the three planning tenets. This Renaissance, of sorts, has combined strategic, focused economic development, and historic preservation to create a revitalization strategy that addresses the physical, social, and economic components of the downtown district—with tremendous success. 
The Newark revitalization plan displays the kind of vision, perseverance, and trust among partners that is essential for success. It expertly fulfills the ideal of urban planning: a framework that helps leaders transform vision into implementation, using space as a key resource for development and engaging stakeholders along the way.