Putala Honored as one of Inaugural Crain's 2022 Notable Leaders in Sustainability
Image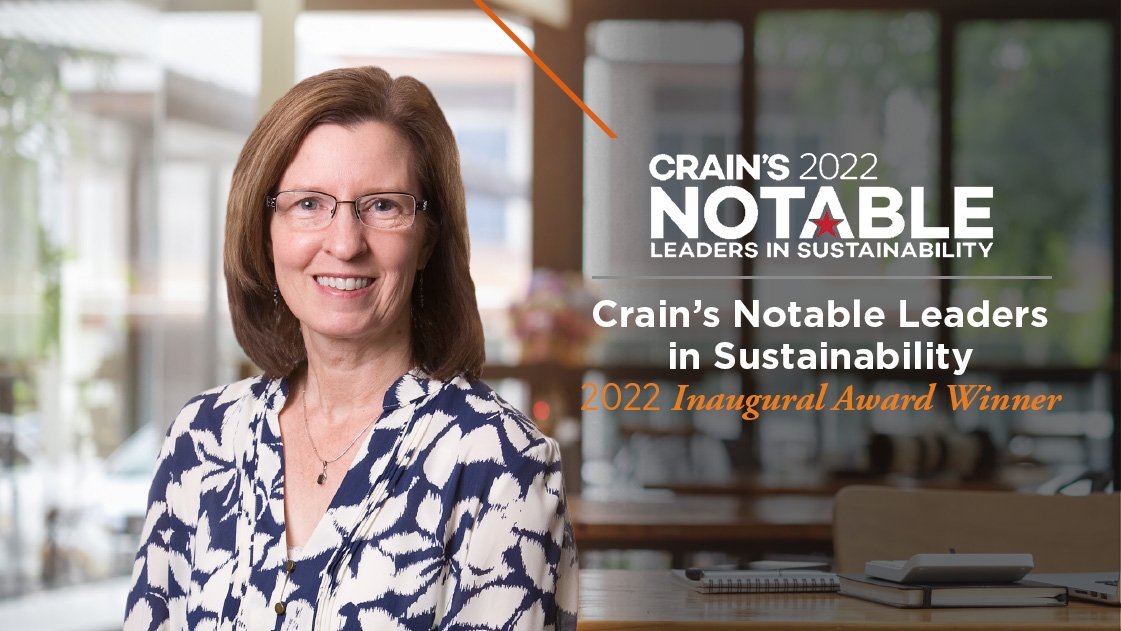 On March 21, 2022, Crain's Detroit Business announced its inaugural list of Notable Leaders in Sustainability, recognizing OHM Advisors' Environmental & Water Resources group Director and Board of Directors member, Vicki Putala, PE, as a winner. The new award category honors chief sustainability officers, top executives, nonprofit leaders and entrepreneurs who are leading the way for companies and organizations to become more sustainable.
Putala created OHM Advisors' EWRG group, a division focusing on water, stormwater and wastewater issues in five specialized subgroups, in 1999—less than a decade into her career. She has always been a passionate advocate of clean drinking water for all people and communities and turned that passion into a service that provides the firm's civil engineering clients with focused knowledge of the latest water technologies and proven experience dealing with environmental challenges that communities regularly face.
Since the group's inception, Putala has grown a team of four engineers to a team of 50+ specialized experts who work in service areas including drinking water supply, sewer overflow control, smart water and sewer technology, infrastructure asset management, surface water quality, habitat restoration, and emergent contaminant control like PFAS, lead and copper. Her leadership in developing these services has directly improved the quality of the water resources and environment for numerous communities.
Throughout her career, Putala has envisioned innovative, sustainable solutions to water system challenges, pioneered their development, and led diverse teams with her energy for water as the focus. She has made significant contributions within her industry and community as an active member of the American Water Works Association and the Michigan Water Environment Association. For over three decades, she has presented at state and regional planning conferences and authored several papers on various water system topics in industry publications.
"Vicki is known for bringing passion, tenacity and creativity to OHM Advisors' sustainability efforts," said OHM Advisors President Jon Kramer. "She was far ahead of the pack in terms of knowing the importance of sustainability to our firm, our clients, and the communities that we serve on a daily basis. I am immensely grateful for her efforts to spearhead, drive and expand our efforts in this arena."
About OHM Advisors:
OHM Advisors is the community advancement firm. Founded in 1962, we deliver award-winning work across the architecture, engineering, and planning spheres. With offices in multiple states, our 500+ person team partners with leaders at all government levels, school districts, developers, universities and private companies to create great places.