OHM Advisors Presents to Student Audience at Construction Science Expo
Image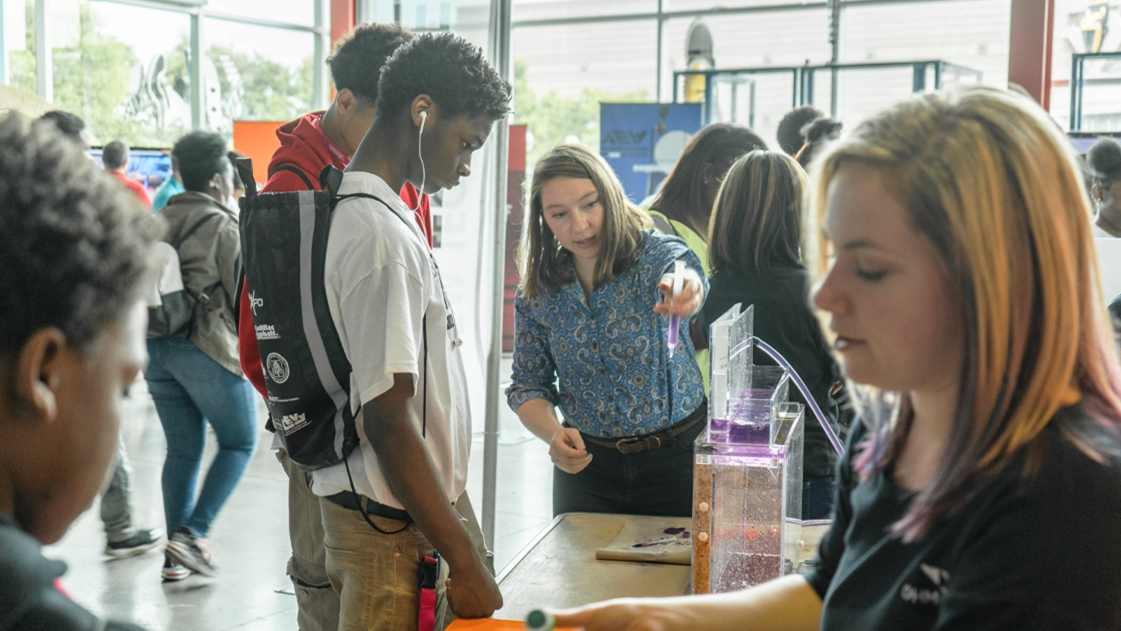 Community advancement firm encourages Detroit's next generation of construction and engineering professionals
OHM Advisors participated in Detroit's 9th annual Construction Science Expo at the Michigan Science Center on May 21. Founded in 2011 in partnership with the Black Caucus Foundation, MITA, ACEC, the Operating Engineers 324 and many others from the trades and engineering fields, the Expo introduces area middle and high school students to the construction and engineering industry through a day of hands-on and interactive exploratory experiences and conversations. The Expo is one of the longest running career awareness activities for Detroit youth and brings together the high-demand industries of construction design and trade skills. OHM Advisors has been a proud member of its diverse sponsor coalition since 2014.
"It's rewarding to be part of the planning and execution of this event as we interact with students and share the excitement about our industry and common goals," said Greg Marker, Field Services Practice Leader at OHM Advisors. "There are so many possible career paths, and students can begin working in positions right after high school or as they're pursuing college degrees. It's empowering for them to know this even at the middle school level, because it can spark career interest at a young age."
More than 1,000 middle and high school students experienced the unique opportunity this year, learning what it takes to become construction design or trade skill professionals and how necessary these jobs are as Michigan and states nationwide face ever-increasing infrastructure repairs and replacement challenges.
"We want to encourage youth to explore these opportunities for their futures, especially if they enjoy building and problem solving," Marker said.
New this year, the Expo's planning committee will host a follow-up Industry Night on June 6 from 6:00-9:00 p.m. at Detroit's Randolph Career Technical Center. Students and families will learn more about career paths in construction and design and have the opportunity to meet one-on-one with industry professionals regarding immediate opportunities in trade skill apprenticeships and dual-enrollment college tracks.
The Expo is building toward the 10th annual event next year, hoping to open it to the public and offer the diverse career opportunity previews to many more interested students and parents.