OHM Advisors: Meet our Experts Series
Image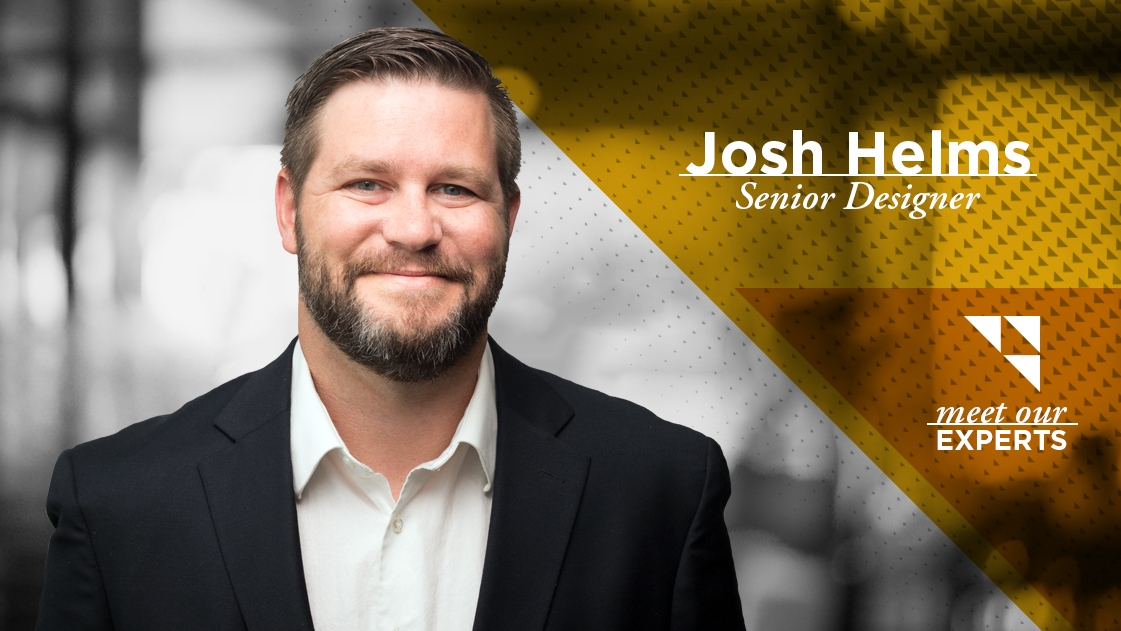 Quick Facts about Josh
Title: Senior Designer
Office Digs: Columbus, Ohio
Years in the Industry: 15+
Coolest Work Project: Sochi Park in Russia, 2014 Olympics
Personal mantra: Keep the main thing, the main thing
We caught up with Josh during a few minutes of downtime in his schedule as the lead designer for the firm's planning and landscape architecture projects, to talk creative visioning, industry issues, and skydiving.
What's a typical day for you at OHM Advisors?
I oversee most of the firm's planning and landscape architecture projects, making sure the designs stay on track and our clients see continuity and a seamless experience. I pitch conceptual designs to clients and create solutions for unique design features in all phases of a project—so you could say my real job is drawing and coloring all day! Mentoring team members is a big part of my job, too. And I spend time creating and strengthening an internal 'design focused' culture for the firm.
Why landscape architecture?
I was always interested in art. I took a CAD class in high school and it interested me so much that I decided to pursue architecture in college. When I took an introduction to landscape architecture class, I found that the career opportunities in that niche were greater in terms of both scale and design freedom. I knew I would have more creative license to be artistic in LA, so that's the path I followed.
What project will you always remember?
The thematic design of Sochi Park in Russia adjacent to the 2014 Olympic Village. It was a unique opportunity, slated to be the first theme park in the country. The logistics of it were complicated because of Sochi's volatile economy.
If you met your younger self, what professional advice would you give him?
Start networking as soon as you can. Don't wait until you're out of school. As part of my involvement with the mentorship program in Ohio State's Knowlton School of Architecture, we help connect students with professionals so they're learning and starting to meet people in the industry well before they're searching for a full-time job. You can't start too young. And of course, you should have fun while doing it!
If you could have a cup of coffee with anyone, who would it be?
Teddy Roosevelt. He wasn't just a president but an author, rough rider, rancher and boxer, to name just a few things—and he started the National Park system that thrives today. He was a true visionary who led a fascinating life.
If you could pick up a certain skill instantly, what would it be?
I'd learn to play piano.
What are you most looking forward to in the future for your industry?
In LA, we are always trying to be stewards of the land. It's not an infinite resource. We've seen the advent of green infrastructure and usage of drones, with autonomous vehicles coming next to the public landscape. What will all of that look like? It's fun to think about that next evolution.
Tell us about an item on your "bucket list".
Skydiving for the first time with my daughter, who attends the School of the Art Institute of Chicago, when we can fit it into her busy schedule. And I've always wanted to run with the bulls in Pamplona, Spain. 
How do you stay creatively focused?
As crazy as it sounds—Sudoku! Sure, it keeps your mind sharp. But it also forces you to create unique solutions, which is what we do every day in LA. We have to think ahead and create big-picture scenarios to help our clients solve tricky puzzles and realize their goals.
Read more about Josh and the work he does for OHM Advisors and the landscape architecture industry.