OHM Advisors Announces New Firm President
Image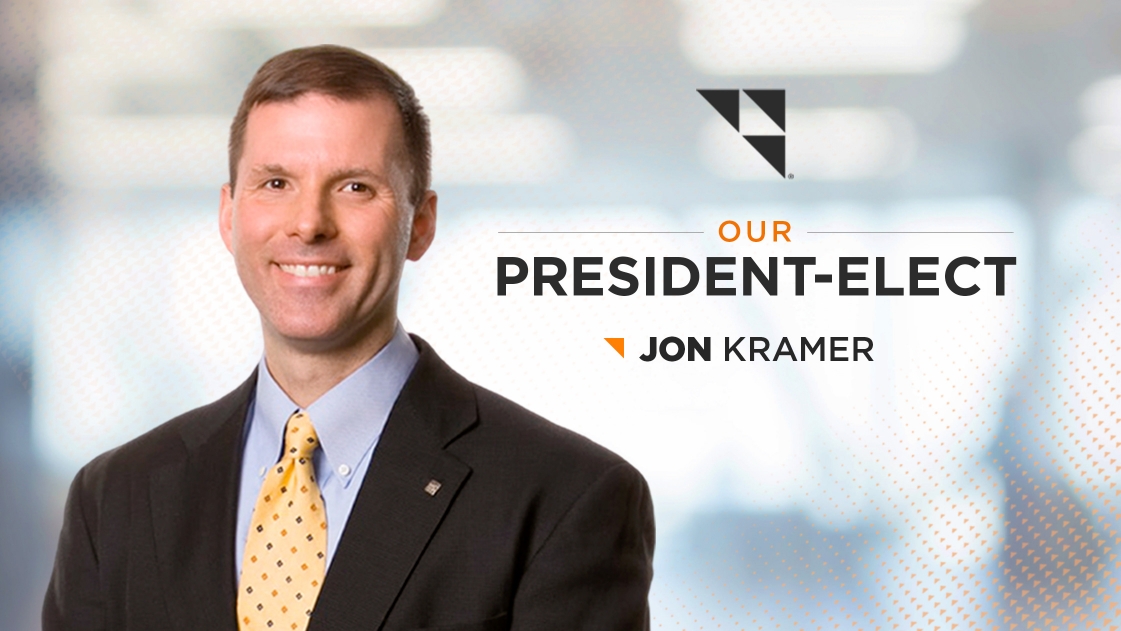 Current COO Jon Kramer to assume leadership of multistate architecture, engineering and planning firm on January 1st
OHM Advisors is thrilled to announce the election by its Board of Directors of Jon Kramer, Chief Operating Officer, to the position of the firm's new president. Kramer will assume the role held for the last 12 years by President John Hiltz, who will continue on with the firm's board as Chairman and Executive Director. In his new role based in the Livonia, Michigan headquarters, Kramer will lead the community advancement firm's 15 offices across Michigan, Ohio and Tennessee.
A 27-year veteran of OHM Advisors, Kramer began as an intern in the municipal engineering group in 1993 and moved into his first professional engineering role there the following year. Over the next two decades he served as a project engineer, project manager and then principal-in-charge on significant projects for large communities throughout southeast Michigan. After proving his aptitude for leadership, Kramer was promoted to the positions of Director of Municipal Services and Vice President of Engineering before assuming the firm's first-ever Chief Operating Officer role in 2019.
"Jon embodies every quality that our Board of Directors sought in our next firm president," said OHM Advisors President John Hiltz. "He lives the firm's values of teamwork, dedication, people caring and integrity—in addition to possessing deep engineering expertise, innate big-picture thinking skills in helping our client communities solve complex challenges, and exceptional leadership ability. He's the absolute right choice for the firm's next president, and I'm excited to see where he leads us."
As an executive leadership team member, Kramer has refined and improved processes that have supported the firm's rapid growth across three states in recent years and is well-positioned to lead its further growth into the future. As a professional committed to the firm's mission of Advancing Communities, he has built relationships in community and industry organizations and been actively involved as a member of or high-level leader with APWA, ACEC, the South Oakland County Municipal Engineers (SOCME) and the Michigan Society of Professional Engineers.
"This is a great privilege and I'm honored to be chosen for this role," Kramer said. "My goal in all of my work with the firm has always been to demonstrate OHM Advisors' focus on people so we can better serve our client communities and each other—and there's never been a more critical time to sharpen that focus even more. I'm committed to fulfilling my duties to the firm as its president and to the amazing, diverse talent inside our walls as a person who believes in success for us all."
Kramer holds a civil engineering degree from the University of Michigan. He will assume the role of firm President and Hiltz the roles of the board's Chairman and Executive Director on January 1, 2021.
About OHM Advisors:
OHM Advisors is the community advancement firm. Founded in 1962, we deliver award-winning work across the architecture, engineering, and planning spheres. With more than 500 employees in offices throughout Ohio, Michigan, and Tennessee, our team partners with leaders at all levels of government, school districts, developers, universities, and private companies to create great places.