Designing Hotels for Changing Demographics
Image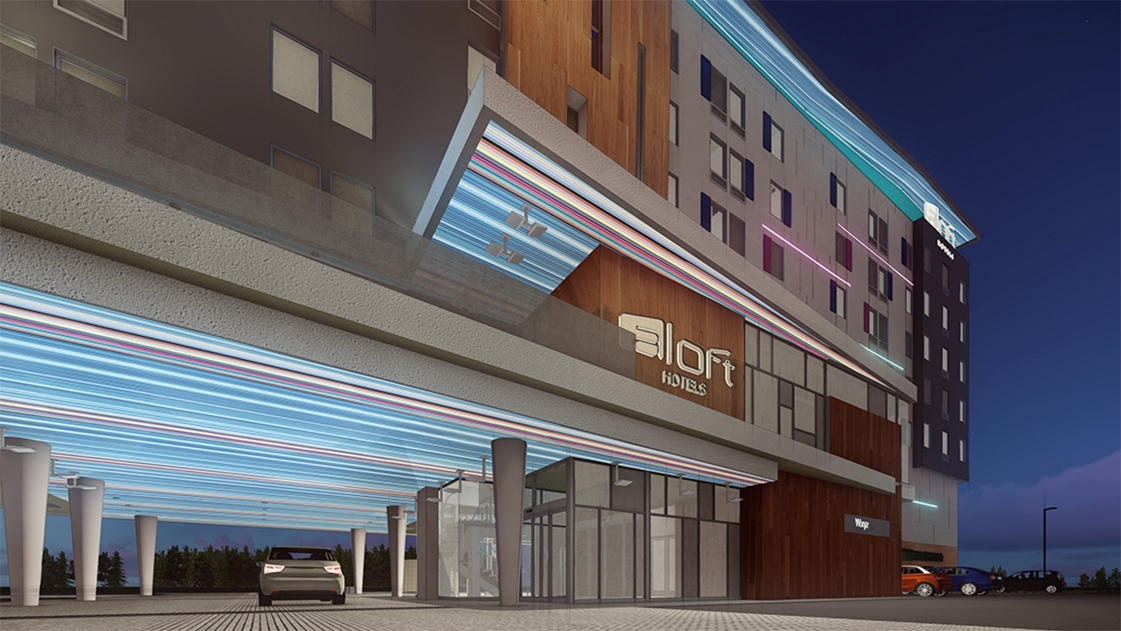 Across the country, hotel design is changing. As architects, we're being called upon by hospitality clients to create new designs that offer an authentic, robust experience for the guest—not just a choice between a luxury, mid-range or economy place to sleep. Rapidly changing demographics—namely, the growth of the Millennial generation—is a big part of what's behind this trend.
Born between roughly 1980 and the early 2000s, the Millennial generation now accounts for more than a third of the world's hotel guests. According to analysts at Bernstein, they will account for 50% of the workforce globally by 2020 and have more spending power than any demographic group. With that rise in spending power comes Millennials' ability to influence other generations, so that what they're looking for in, for instance, a hotel experience, will likely become a societal new norm.
Hotels are adding brands that reflect this demographic shift. In partnership with Marriott Hotels, our firm designed its new Moxy Nashville Downtown hotel, set to open this summer, as well as its newest Aloft hotel in Columbus, Ohio, currently under construction and set to open this fall.
These new brands reflect the desires of a changing demographic with an innate mindset that seeks authentic, immersive experiences representative of who they are as people. Brand hotel designs reflecting that mindset are open and inclusive and tech savvy, and incorporate edgy, modern flair with local culture and experiences.
Here's a snapshot of how our architects are designing for this new brand trend.
Creating Communal Spaces
Today's design trend in the workplaces we're designing at OHM Advisors and in those across the country is about collaborative, open spaces where individuals can work alone or together—or alone, together—and hotel lobbies are following suit. Guests are looking for opportunities to share public space that's comfortable, tech accessible and fun, so we're designing larger communal lobby and other spaces that cater to those desires—keeping in mind that they should easily transform into and from event spaces, reading rooms, nightclubs, or lecture halls without losing their sense of appropriate space use.
In the Moxy Nashville Downtown, we created a lobby (dubbed "The Now") to serve as the hotel's central gathering space. Guests check in at the "Bar Moxy"—the brand's take on the traditional service desk—and receive a complimentary drink or coffee ticket. The area is open, fully tech-enabled and comfortable, enticing guests to stay and hang out for long periods of time relaxing and socializing. And it's flexible, able to transform into spaces for local food and craft beer tastings or other fun, social events. It even boasts a local-artisan-created stage for live music and other performances.
Modernizing Both Form and Function
Today's travelers require the utmost in both form and function to satisfy their travel needs. They desire modern design with local flair in spaces offering a plethora of technological conveniences. As architects, we're striving for both exterior and interior designs that accommodate these desires and create a "destination" for the traveler—and even for the surrounding general public who simply seek a new and interesting place to gather.
In Columbus, Ohio's Aloft Hotel, we created an exterior capitalizing on the shifting demographic's preference for mid-century modern design. Out of necessity for additional parking space in an area close to the city's downtown and The Ohio State University, we elevated the building design to create parking underneath, creating tapered, mid-century concrete pillars to support it. Other modern exterior and interior elements include a two-floor glass clad main entrance, panoramic glazing, contemporary design with a bright color palette, and unique furniture and art created by local artisans.
These travel "destinations" require the utmost in tech accessibility to accommodate the newer generations' ubiquitous use of technology, so we're designing spaces that allow for data ports, smart technology in room temperature and lighting controls, check-in kiosks, and at the Aloft, the addition of on-site tech kiosks where guests can take and share travel selfies.
Crafting an "Experience" for All
Shifting demographics are challenging new hotel brands to design spaces that cater to the mindset of a younger market, but also have universal appeal. The most successful ones do that by nurturing the unique differences of the hotel's locale, incorporating and playing up local cuisines, traditions, cultures and diversity to create an experience their guests can't find in any other location.
So we're designing with that in mind, too. In the Moxy Nashville Downtown—prominently located on Honky Tonk Row—we incorporated the area's rich musical heritage throughout the hotel's exterior and interior. On the face of the building's new two-story addition, we replicated the look of how sound displays in moving columns on a stereo equalizer in a nod to the local music scene. The purposeful visual delineation between the original façade and the new unifies the design and pays homage to the building's history and unique locale.
In Columbus's Aloft, we created a space that fits the local culture of the thriving university and the city's downtown, a destination place within walking distance of Ohio State's main campus and other shopping, dining and entertainment spots. Along with its mid-century modern design, we created the space to attract both Aloft guests and local residents alike who enjoy things like the modern bar and lounge outfitted for live entertainment and the elevated outdoor patio space with ample seating—which puts the city of Columbus and its skyline views on display.
We're listening to what our hotel clients have to say in their new brand definitions, and they're saying that their clients want it all. Check out our designs in the Moxy Nashville Downtown and Columbus Aloft Hotel to see how we're delivering it.