City of Columbus Awards OHM Advisors "Confluence Village" Infrastructure Contract
Image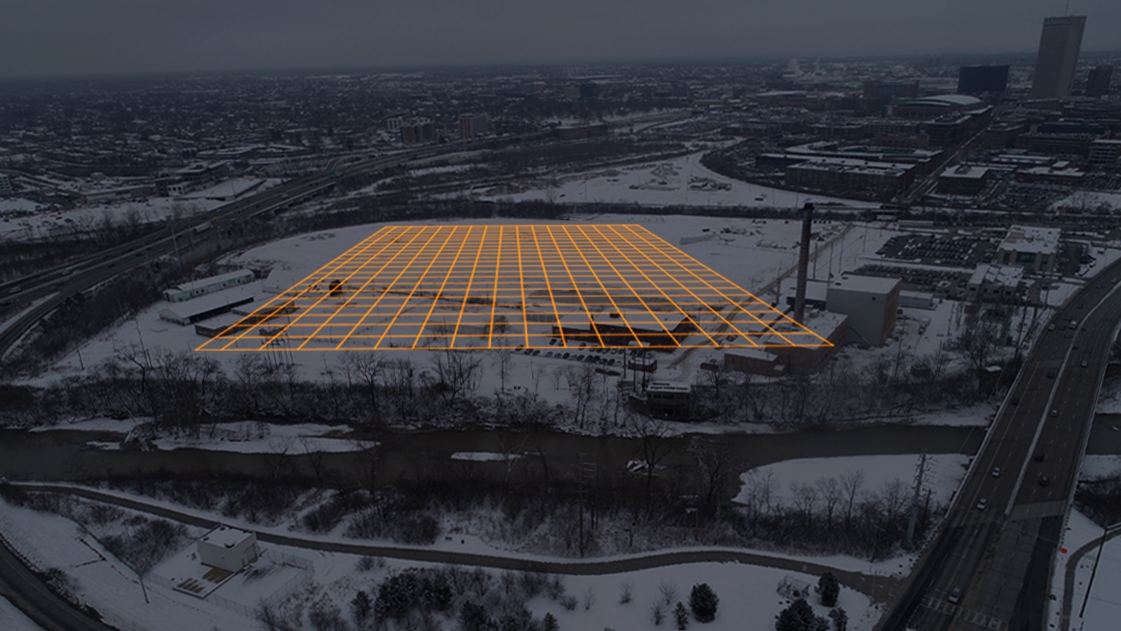 OHM Advisors has been awarded the City of Columbus's Confluence Village contract for a portion of development at the future new home of Major League Soccer's Columbus Crew in downtown's Arena District. The community advancement firm will lead the design of all city roadway and utility infrastructure in support of the new stadium on an accelerated timeline.
A vast 33-acre site located due west of downtown's Nationwide Arena and Huntington Park will house the new Crew Stadium on 13 acres, while anchoring 15 additional acres targeted for mixed-use private development and 5 acres devoted to public infrastructure, including the potential for a new riverfront park. Development surrounding the stadium—dubbed "Confluence Village" for its location near the merger of the Scioto and Olentangy Rivers—is planned to feature as much as 270,000 square feet of commercial and office space along with 885 residential living units.
OHM Advisors' multidisciplinary team of engineers, urban designers, and landscape architects will design roadways, streetscapes and lighting and utility infrastructure, including a new 'roadway network' supporting the future stadium. The aesthetics and urban design features will mirror the look and feel of Nationwide Arena and Huntington Park areas, incorporating seamless, high-quality pedestrian and vehicular connectivity throughout the entire area.
The total projected investment in the site's development is approximately $250M, with a $50M commitment from the City of Columbus and other significant investments from both Franklin County and the State of Ohio. Crew SC team owners have stated publicly that they would like to open the stadium in June of 2021.
"We are very proud to be a partner to the City in this important project. We look forward to working with the Crew's ownership and their design team in creating the next great Columbus destination," said Tony Slanec, OHM Advisors' Director of Columbus and project Principal-in-Charge. "Our project team, led by principal and senior project manager, Aaron Call, is positioned to deliver bold ideas through collaborative innovation and holistic design solutions to help create a positive Crew fan experience from arrival to departure."
"In this case, the unprecedented 'Save the Crew' story is one of community and regional advancement," Slanec said. "Intensely passionate Crew fans, residents, stakeholders and public officials across the City and Ohio banded together to save our professional soccer team from leaving our city, in large part because the culture of sports brings people together. We couldn't be more thrilled to be part of this collaborative effort, working with a visionary team to continue advancing Columbus as one of the greatest cities to live and work in our country. OHM Advisors is glad to call Columbus home."
About OHM Advisors:
OHM Advisors is the community advancement firm. Founded in 1962, we deliver award-winning work across the architecture, engineering, and planning spheres. With more than 500 employees in offices throughout Ohio, Michigan, and Tennessee, our team partners with leaders at all levels of government, school districts, developers, universities, and private companies to create great places.