The Advancing Communities Show Debuts on iTunes
Image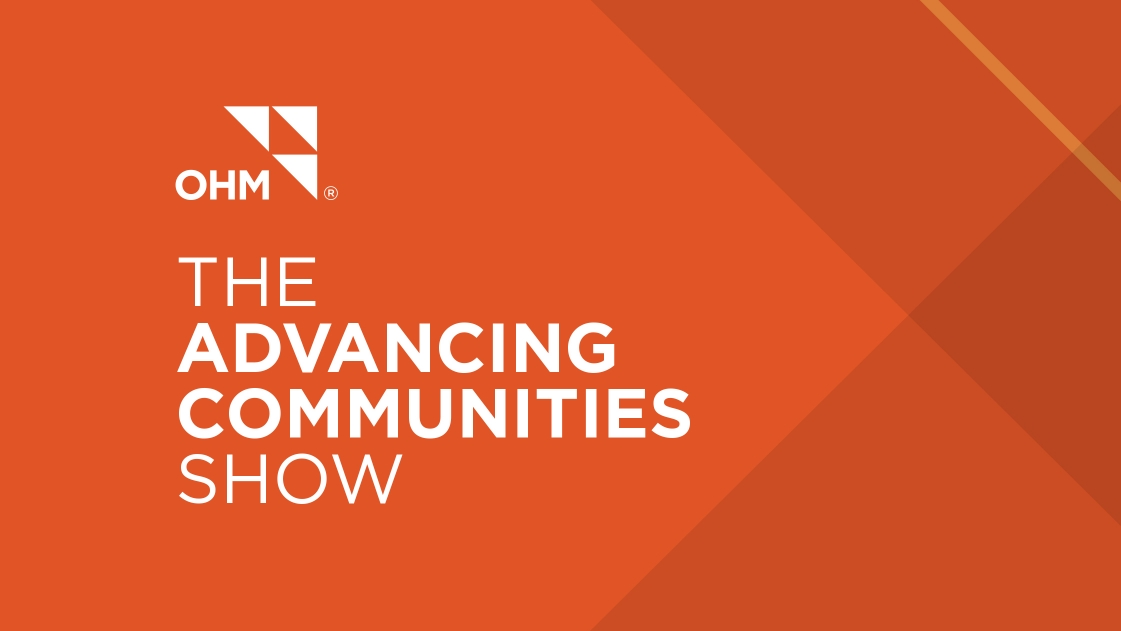 Move over, Fresh Air. Take a hike, This American Life. It's the Advancing Communities Show!
OHM Advisors is pleased to introduce our new podcast! The Advancing Communities Show made its debut on iTunes last week. Featuring industry experts and community leaders, the monthly show covers a wide variety of topics focused on making better places for people. Exciting, right?! Click on the links below to listen to the first few episodes of the show:
Episode 1: features MDEQ's Bob Schneider and Jaclyn Merchant, who discuss changing regulations impacting capital improvement planning and utility asset management in Michigan.
Episode 2: features Assetic's Brad Campbell, who talks with Murat Ulasir about global trends in asset management.
Coming soon: Episodes on smart water and sewer technologies, pets in placemaking, happiness, and more!
We hope you will tune in and share any ideas for 2016 programming with our team.
About OHM Advisors:
OHM Advisors is the community advancement firm. Founded in 1962, we deliver award-winning work across the architecture, engineering, and planning spheres. With offices throughout Ohio, Michigan, and Tennessee, our team partners with leaders at all levels of government, school districts, developers, universities, and private companies to create great places.