OHM Advisors Visionaries Pass Sustainability Examinations
Image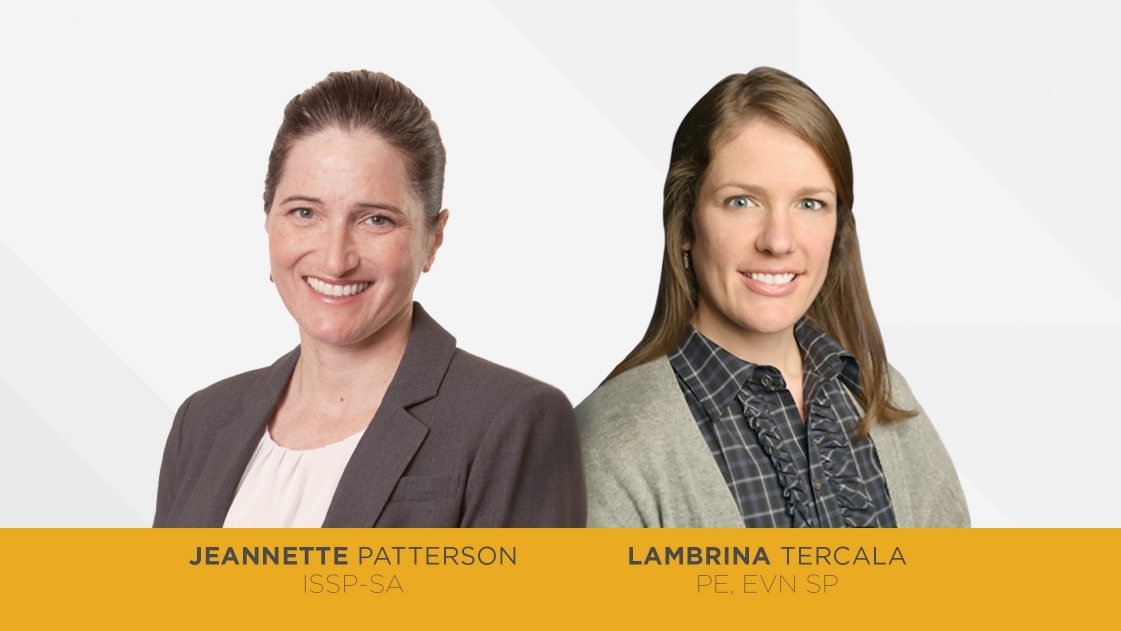 Jeannette Patterson and Lambrina Tercala join the ranks of certified sustainability professionals
Three sustainability experts from our staff recently passed important sustainability examinations, which position them as leaders in the industry who play an important role in creating sustainable infrastructure.
Jeannette Patterson, ISSP-SA received the International Society of Sustainability Professionals Sustainability Associate certification (ISSP-SA). Sustainability Associate certification offers an opportunity for sustainability practitioners to stay knowledgeable in an ever-evolving field, and unite with a marketable seal that validates their competency. Certification provides a global benchmark for sustainability professionals, providing industry-recognized credentials relevant across national borders.
The International Society of Sustainability Professionals is the world's leading professional association of sustainability professionals that empowers individuals to advance sustainability in communities and organizations around the globe. ISSP helps improve the skills of sustainability practitioners through many avenues—including certification, education, knowledge sharing, research, and professional credentials.
Individuals who are new to the field of sustainability but have demonstrated extensive professional and educational experience are eligible to take the certification examination, which tests on the knowledge and understanding of key sustainability concepts.
"ISSP-SA certification has elevated my thinking to a much bigger picture that encompasses the broad range of sustainability, beyond just at the project level," remarks Jeannette Patterson. "It crystalized the need to integrate all of our disciplines to deliver the best possible sustainable solutions for our clients and their communities."
Lambrina Tercala, PE, ENV SP successfully completed the Institute for Sustainable Infrastructure Envision Sustainability Professional (ENV SP) credential training course. Lambrina has demonstrated her expertise in the field of sustainability with the ENV SP designation. Envision provides a holistic framework for evaluating and rating the community, environmental and economic benefits of all types and sizes of infrastructure projects. It fosters a dramatic and necessary improvement in the performance and resiliency of our physical infrastructure across the full dimensions of sustainability.
ENV SP credentialed practitioners are trained to use the Envision rating system a guide to address the triple bottom line sustainability in the design, construction and operation of an infrastructure project.
Experienced sustainability practitioners who demonstrate a combination of sustainability-related work experience and formal education qualify to receive this designation.
Environmentally-friendly practices resonate throughout our approach to every project at OHM Advisors. Our professional staff is committed to doing what is right for communities. They are trained in evaluating and rating the social, environmental, and economic benefits of infrastructure projects.
Congratulations to Jeannette and Lambrina for achieving these important designations!
About OHM Advisors:
OHM Advisors is the community advancement firm. Founded in 1962, we deliver award-winning work across the architecture, engineering, and planning spheres. With offices throughout Ohio, Michigan, and Tennessee, our team partners with leaders at all levels of government, school districts, developers, universities, and private companies to create great places.