OHM Advisors Moves Up on the ENR Top 500 List
Image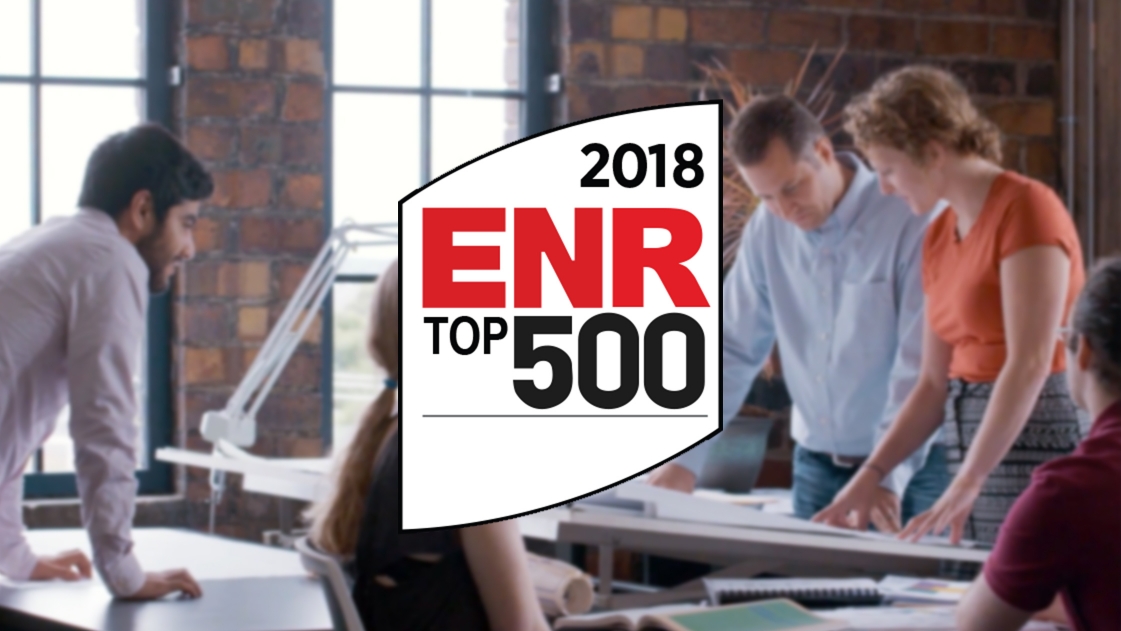 Continued growth positions OHM Advisors to advance even more communities
OHM Advisors ranked #274 on Engineering News-Record Magazine's 2018 Top 500 Design Firms list, up from #289 in 2017. The prestigious annual list ranks architecture, engineering, and design firms according to revenue for services performed the previous year.
OHM Advisors first appeared on the ENR Top 500 list at #387 in 2003. The firm's steady upward climb is evidence that its commitment to advancing communities is making a difference everywhere OHM Advisors works.
"Making and climbing the list year after year is exciting, and not just because we're part of the industry's most well-respected who's who list," says OHM Advisors President John Hiltz. "It means we're growing. And that allows us to continually improve our services, attract more of the industry's best talent, and invest in the innovative solutions that ultimately make communities stronger, healthier, and more sustainable."
OHM Advisors' revenues from transportation, water supply, sewer and wastewater, and general building projects are a result of the firm's efforts to diversify its client offerings. The rise in ranking is a reflection of the community advancement firm's continued growth in the marketplace and strategic efforts to provide even more holistic services that benefit communities and push the boundaries of innovation.
While the firm's numbers are impressive, the real results can be seen in the communities where the projects exist—where better roads, enhanced water resources, and improved infrastructure impact quality of life for countless people every day.
"We're proud to be on the list. We're prouder of the ways in which we improve people's lives," says Hiltz.
About Engineering News-Record:
Engineering News-Record, published by McGraw Hill, is the leading weekly trade publication focusing on the construction industry. The ENR Top 500 Design Firms list is published annually and is available online at www.enr.com.
About OHM Advisors:
OHM Advisors is the community advancement firm. Founded in 1962, we deliver award-winning work across the architecture, engineering, and planning spheres. With more than 500 employees in offices throughout Ohio, Michigan, and Tennessee, our team partners with leaders at all levels of government, school districts, developers, universities, and private companies to create great places.