Learning By Design Magazine Honors OHM Advisors for Marysville STEM Early College High School
Image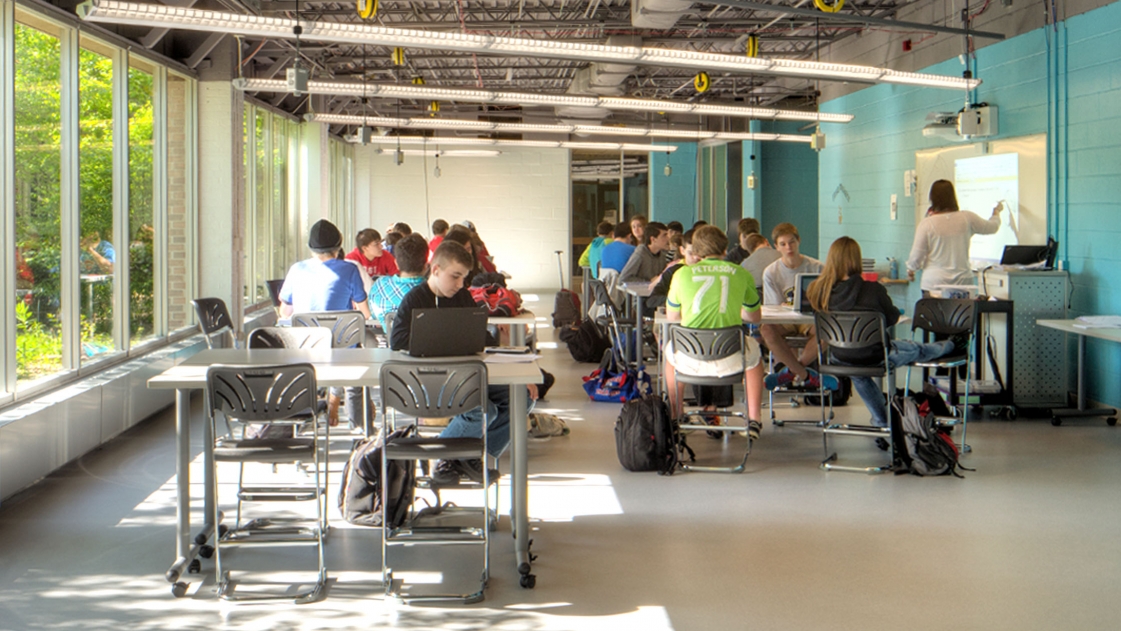 OHM Advisors receives Outstanding Project Award and national recognition for Marysville STEM Early College High School
OHM Advisors (Columbus, OH) has received an OUTSTANDING PROJECT Award for excellence in educational facility design in the fall 2016 edition of LEARNING BY DESIGN, the premier source for education design innovation and excellence. Marysville STEM Early College High School has been recognized by Learning by Design Magazine for its overall plan, architectural design and for having attributes worthy of imitation.
LEARNING BY DESIGN distinguished jury of architects and end-users commended OHM Advisors for its success in designing the Marysville STEM Early College High School. All projects featured in this edition are peer-reviewed. The jury debated and looked for new concepts being implemented to improve education facility building design. Projects such as the Marysville STEM Early College High School are judged on six criteria: Innovation, Community Need, Interior Design, Sustainability, Functional Design, and 21st Century Learning.
The Jury comments about this project included:
- "Well executed remodel - creates a functional and engaging set of school spaces.
- "The renovation transforms space from outdated spaces to 21st century spaces; hall to innovation hub, hall to extended learning space, STEM lab, CNC lab adjacent to classroom."
- "Great activation of circulation area though transparency and furniture."
Projects the exemplify contemporary standards and contain design attributes seen in new space design are recognized as Outstanding.
LEARNING BY DESIGN, published in the Spring and Fall each year, circulates to more than 50,000 leaders and decision makers at all levels of education – from early childhood and elementary schools, career technical, college and university-level institutions across the United States. For more details and to access the magazine's digital edition visit www.learningbydesign.biz.
In Spring of 2017, LEARNING BY DESIGN will publish its Spring 2017 edition. This issue will showcase educational design excellence in pre-K to 12 and college/universities with special focuses on furnishings, architectural finishes, contemporary education facility design products and trends applicable to the construction of a variety of campus building types.
About LEARNING BY DESIGN:
LEARNING BY DESIGN is published by Designquest Media, LLC, in partnership with the American Institute of Architects Committee on Architecture for Education (AIA-CAE), the Association for Learning Environments (formally CEFPI), Ed Spaces and others.
About OHM Advisors:
OHM Advisors is the community advancement firm. Founded in 1962, we deliver award-winning work across the architecture, engineering, and planning spheres. With offices throughout Ohio, Michigan, and Tennessee, our team partners with leaders at all levels of government, school districts, developers, universities, and private companies to create great places.