Northwestern Connector Triangle is Officially Open
Image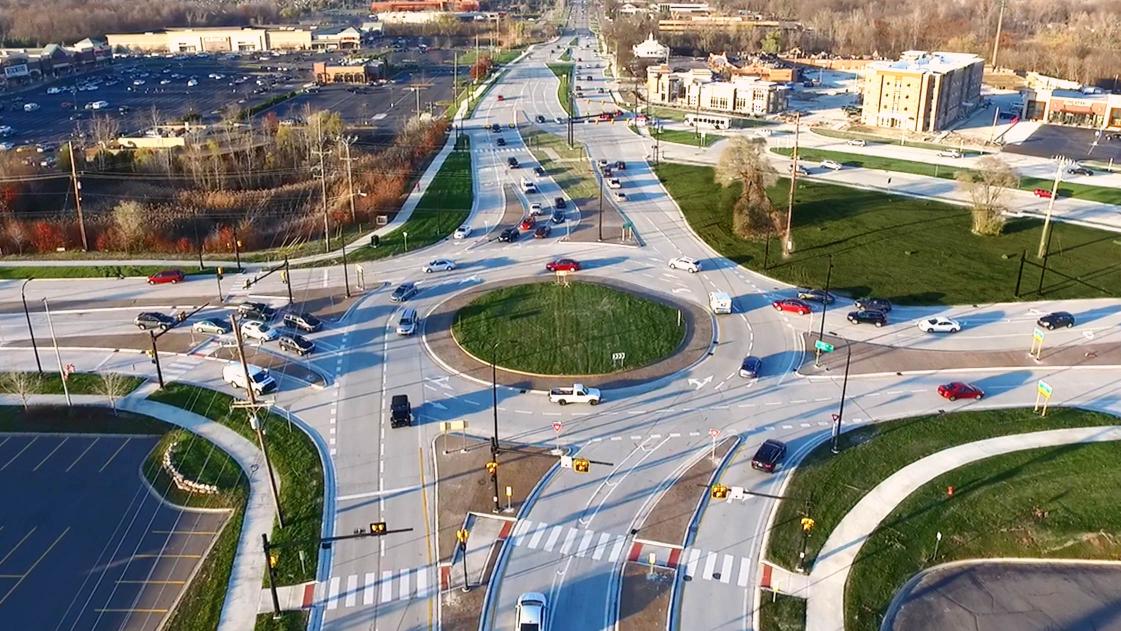 The Northwestern Connector Triangle is now open for drivers in Oakland County
This project was a key part of a $40M solution to relieve traffic congestion, improve safety and connectivity in the "triangle" area of Oakland County.
It included construction of a high-volume, multi-lane roundabout and reconfiguration of 1.3 miles of roadway at the convergence of Northwestern Highway (M-10) and Orchard Lake Road near 14 Mile Road in Oakland County, MI. It was conceived in the late 1990s to improve the connection between Orchard Lake Road/M-10 area.
Requiring significant stakeholder engagement, application of custom traffic modeling methods, and right-of-way/utility avoidance, the project provides capacity for 80,000 vehicles per day, while promoting walkability and economic vitality in a major commercial area of Oakland County.
OHM Advisors was the lead design team on this complex project.
About OHM Advisors:
OHM Advisors is the community advancement firm. Founded in 1962, we deliver award-winning work across the architecture, engineering, and planning spheres. With offices throughout Ohio, Michigan, and Tennessee, our team partners with leaders at all levels of government, school districts, developers, universities, and private companies to create great places.