Newest Community Engagement Efforts Underway in 'Vision for the Valley' Study to Reimagine Cleveland's Riverfront
Image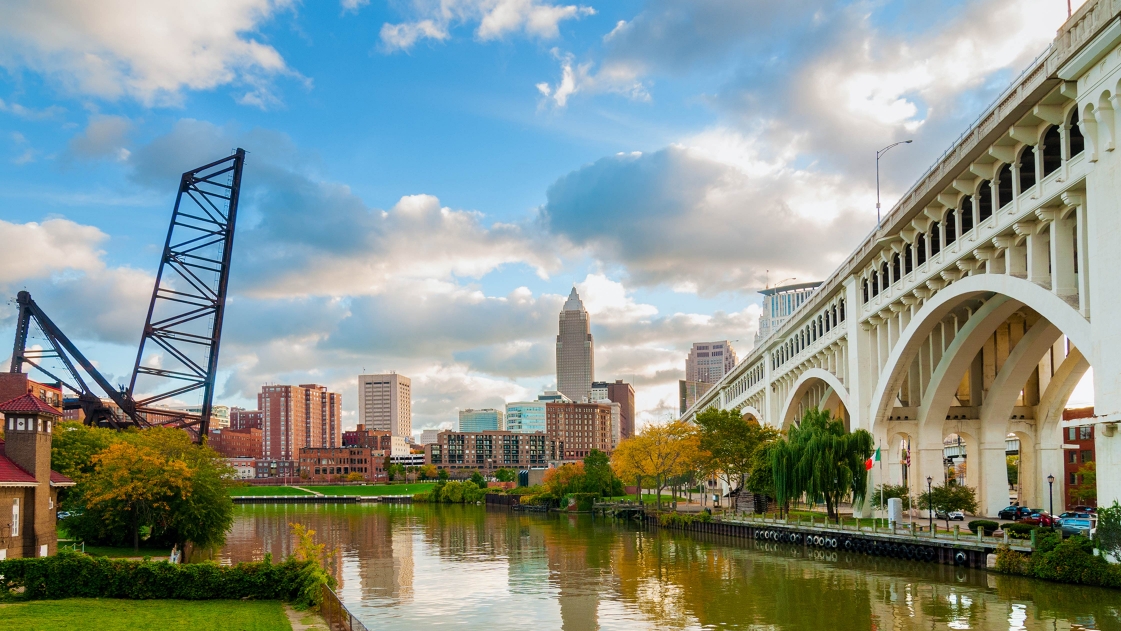 OHM Advisors' Planning team recently wrapped its training sessions with City of Cleveland and Cleveland Metroparks representatives and other project stakeholders to help prepare them to conduct the second round of public engagement efforts for the Vision for the Valley study. Launched in summer 2019 and led by a cooperative that includes the City and its Metroparks, the Port of Cleveland, Flats Forward and the Northeast Ohio Areawide Coordinating Agency (NOACA), the project is a NOACA Transportation for Livable Communities Initiative which aims to reimagine the Cuyahoga River Valley.
The study seeks to develop an integrated water and land use plan for the future of the area that connects the city's Lake Erie shoreline with the River Valley—a busy commercial shipping corridor connecting the city to domestic and international trade markets since Cleveland's founding over 200 years ago. New development investment along both the shoreline and the River Valley over the last few decades has caused a convergence of interests in new recreation, housing, and multimodal transportation uses and the need for a seamless, sustainable vision plan incorporating those interests.
As the planning lead on the multi-consultant team, OHM Advisors participated in the first round of public engagement efforts in the fall, which included six neighborhood events within the study area. The team spoke with over 130 diverse residents, employees, commuters and visitors from the region and across the country who offered their input on issues important to the team's creation of the reimagined plan including water access, the natural environment, new development, safety and recreation. 
For this second round of public engagement events, OHM Advisors conducted a "Train the Trainer" workshop with the City and Cleveland Metroparks representatives and other project stakeholders to prepare them to continue gathering a diversity of opinions from affected community members in the study area. The events will take place throughout December and January and aim to reach an even deeper and wider sampling of residents and stakeholders to gather their valuable feedback.
"We are happy to have helped the City get ready for another successful set of neighborhood events," said OHM Advisors Project Manager, Matt Hils. "They'll be talking to the people this project matters to the most, and we wanted them to have the right tools to get the specific feedback they need. We look forward to reviewing that input as our project team sits down to create this new vision plan for the Cleveland riverfront."
The Vision for the Valley plan is slated for completion in 2020. Community members can check the project website's News page for announcements on upcoming public engagement sessions, and are encouraged to complete the Community Survey to provide their plan ideas and suggestions.