Architect Jennifer Carney Triplett and Team Join OHM Advisors
Image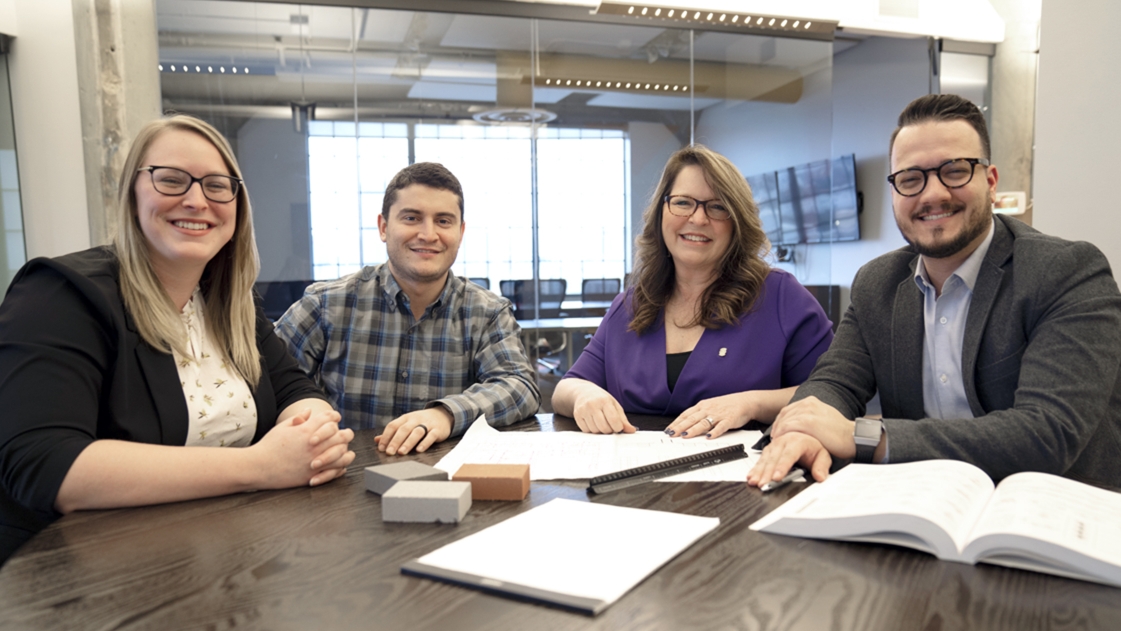 OHM Advisors proudly announces the addition of Jennifer Carney Triplett, AIA, LEED AP, to its Architecture team in the firm's Columbus office together with three of her team members from the former Carney Ranker Architects in Dublin, Ohio. Carney Triplett brings over 30 years of healthcare and corporate office design experience to her new role as Principal with OHM Advisors.
A registered architect in Ohio and Texas, Carney Triplett received her environmental design degree from Texas A&M University and held early positions in Texas and Washington, DC. In 2004, she co-founded Carney Ranker Architects, where she and her team completed many successful healthcare architecture and corporate office design projects for top Central Ohio healthcare systems clients who know Carney Triplett as a first-class design professional committed to providing them excellent, hands-on service. Joining her in her new OHM Advisors home are talented former Carney Ranker Architects team members, Andrew Navarro, Denis Veneziano and Mackenzie West.
As Principal, Carney Triplett will be the face of a new architecture service for OHM Advisors in the Columbus office. She will continue to provide high-quality healthcare architecture design services for clients in that market, expanding the diversity of the firm's current services in education, civic, corporate, hospitality, residential, sports and recreation, and retail and mixed-use markets.
"We're thrilled to welcome Jennifer and her tremendous group of architecture professionals to our OHM Advisors team," said John Hardt, Vice President of Architecture. "Their long history of design for healthcare and commercial clients in the Central Ohio area will enhance our service offerings in our Columbus office and act as a springboard to expanded architecture services in other firm offices in the future. And Jennifer and her team are not only great professionals, but great people. We're honored that they're now part of our firm culture and our teams working hard every day to advance communities for all of our public and private clients."
About OHM Advisors:
OHM Advisors is the community advancement firm. Founded in 1962, we deliver award-winning work across the architecture, engineering, and planning spheres. With more than 500 employees in offices throughout Ohio, Michigan, and Tennessee, our team partners with leaders at all levels of government, school districts, developers, universities, and private companies to create great places.