Fenton Streetscape Project Wins Multiple Awards
Image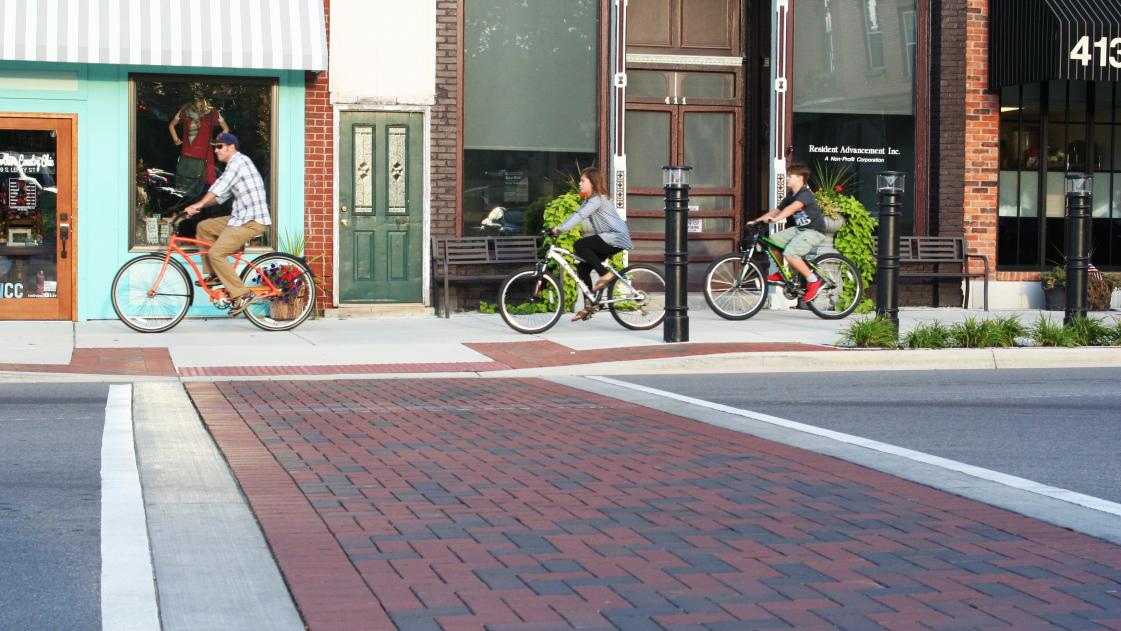 This streetscape and road rehabilitation project is improving pedestrian walkability and providing safe access to parks and businesses in an attractive downtown environment.
The Downtown Fenton Streetscape and Road Rehabilitation project has received three awards from the Michigan Concrete Association (MCA), the American Society of Civil Engineers (ASCE) Southeastern Michigan Branch and the Michigan Chapter of the American Public Works Association (APWA).
On Wednesday, February 22, the Fenton Streetscape project received a MCA Award of Excellence at its annual meeting and awards ceremony in Plymouth, Michigan. The project, which took home honors in the Municipal Flatwork category, was selected from among many qualified candidates for this year's awards program. According to the association, more than 50 projects were submitted for award consideration in late 2016.
In addition, on February 25, this project also received an ASCE Southeastern Michigan Branch Quality of Life Project of the Year award at their annual meeting in Detroit, Michigan. This award program recognizes projects annually that contribute to the well-being of people and communities. Projects are selected that demonstrate the use of sustainable design concepts, advocate economic approaches and promote multidisciplinary goals.
APWA Michigan honored this project with a Project of the Year award in the Quality of Life category. This award promotes excellence in the management and administration of public works projects. It also recognizes the alliance between the managing agency, the consultant and the contractor who working together, complete outstanding projects. This project will be honored at the 2017 APWA Michigan Chapter Great Lakes Expo on Thursday, May 25 during the awards banquet.
As the lead consultant for this project, OHM Advisors helped bring the vision of Fenton business owners, community leaders and citizens to life, thereby furthering Downtown Fenton as a destination for residents and visitors to enjoy.
Significant upgrades were made to a very old roadway, known as Leroy Street, through the heart of the City of Fenton's historic downtown. Project improvements ranged from wider ADA compliant walkways to decorative brickwork, street lighting, and overall beautification. Additionally, upgrades were made to utility systems to improve water quality and create more efficient sewer and storm drainage systems.
Not only has this project brought this section of roadway up to present traffic control and ADA compliance standards, it has improved pedestrian walkability in the area and provided safe access to parks and businesses in an attractive downtown environment.
We are proud of this project that will help to improve the quality of life for residents and visitors to the city and encourage beneficial development and improvements in adjacent neighborhoods.
About OHM Advisors:
OHM Advisors is the community advancement firm. Founded in 1962, we deliver award-winning work across the architecture, engineering, and planning spheres. With offices throughout Ohio, Michigan, and Tennessee, our team partners with leaders at all levels of government, school districts, developers, universities, and private companies to create great places.