Marysville STEM Early College High School Featured in American School & University's Educational Interiors Showcase
Image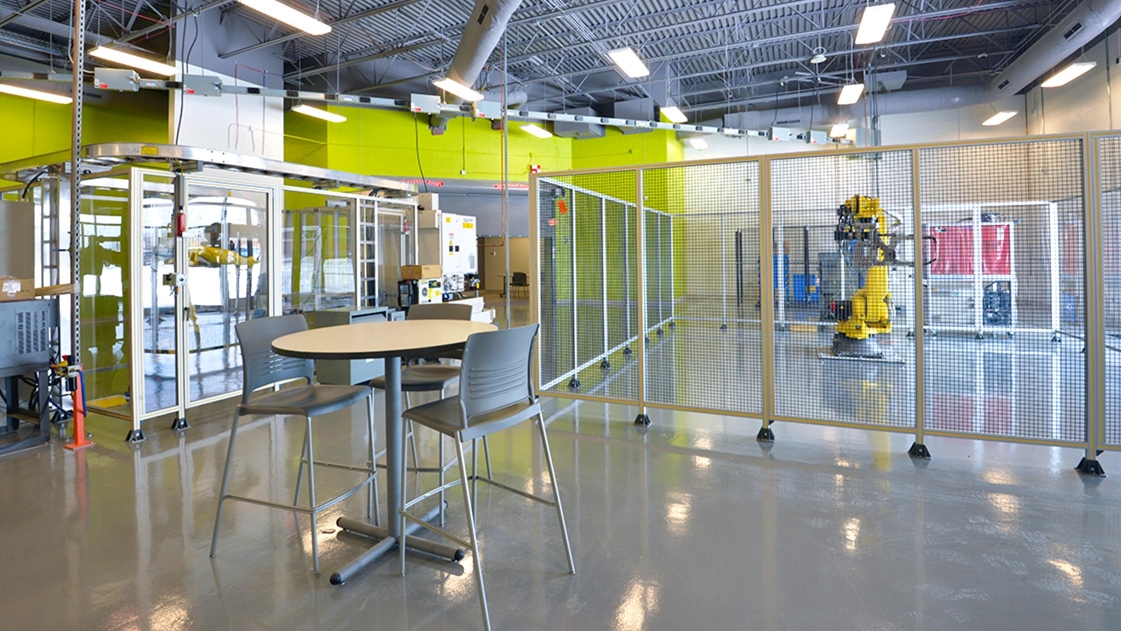 This award honors the nation's most outstanding learning environments
OHM Advisors announces that Marysville STEM Early College High School has been selected for publication in Penton's American School & University® 2016 Educational Interiors Showcase.
The new high school is featured in the August 2016 edition of the magazine and also on the Web at www.SchoolDesigns.com. An annual competition honoring educational interior design excellence, the Educational Interiors Showcase spotlights projects representing some of the most effective learning environments in America.
Marysville STEM Early College High School is a state-of-the-art educational facility that provides students in grades 9-12 with the opportunity for college credit or specialized career training. Design supports a student-centered, project-based learning model and specific educational pathways for students interested in STEM-related fields.
A jury of American Institute of Architects (AIA) members and education administrators evaluated submissions from architectural firms, schools and universities across the country. There were 78 projects in 19 categories that were chosen for publication in AS&U, a monthly educational facilities, purchasing and business administration magazine reaching 56,000 facility planners, school and university administrators, and architects with this issue. This is the 26th year the competition has been held.
Each project was considered based on the following criteria: contribution to learning experience; ease of use; alignment with program and community; timeless aesthetics; variety of spaces to support all learners; being healthy for humans and environment; and deep, authentic, ongoing community engagement.
More information about the Educational Interiors Showcase, including a complete list of 2016 projects selected for publication, is available on American School & University's www.SchoolDesigns.com website.
About American School & University:
Founded in 1928, American School & University is devoted exclusively to education facilities/business administration. The authority for information about the educational facilities market, AS&U delivers an insightful combination of exclusive reports, special focuses and how-to articles each month.  For more information, please visit www.ASUmag.com and www.SchoolDesigns.com. American School & University is published by Penton.
About OHM Advisors:
OHM Advisors is the community advancement firm. Founded in 1962, we deliver award-winning work across the architecture, engineering, and planning spheres. With offices throughout Ohio, Michigan, and Tennessee, our team partners with leaders at all levels of government, school districts, developers, universities, and private companies to create great places.