Detroit Office Move Positions OHM Advisors in Capitol Park
Image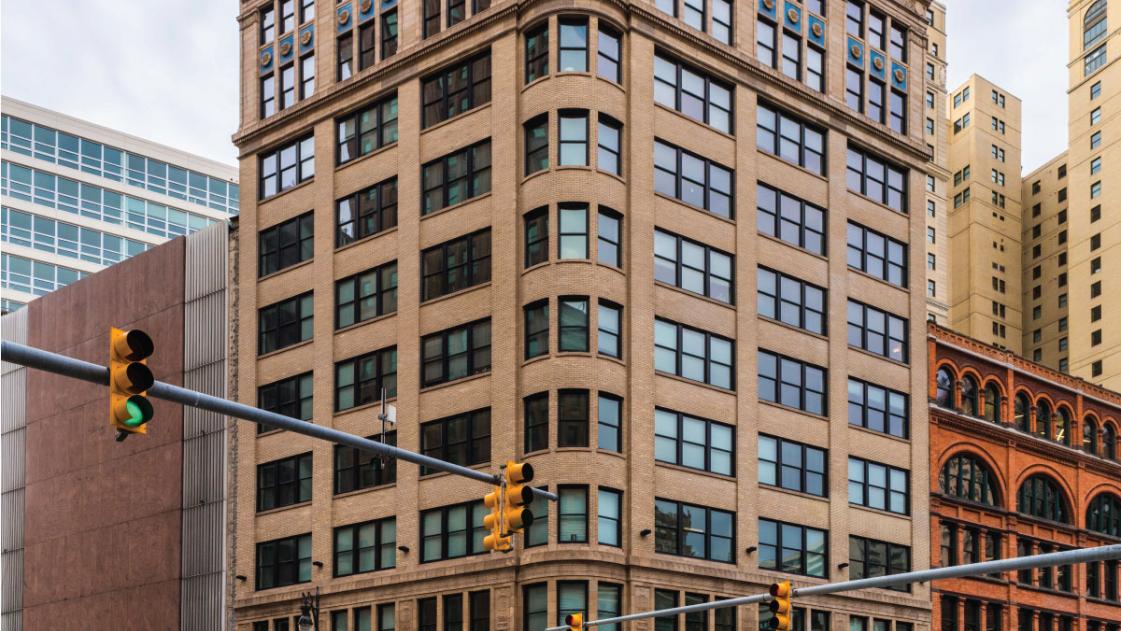 Relocation to the newly renovated Capitol Park Lofts provides permanent office home
Community advancement firm OHM Advisors announces the relocation of its downtown Detroit office to the second floor of the renovated Capitol Park Lofts building located at 1145 Griswold Street.
The move symbolizes more than a change of address. The resurgent Capitol Park neighborhood has long been recognized as a critical piece of the Detroit revitalization puzzle, representing exactly the type of community renaissance and sustainability the firm strives for with its own award-winning work.
The firm knew it wanted to be located in the heart of the downtown community investing in the city's revival—and considered several iconic buildings undergoing renovations before selecting the former Capitol Park Building.
Managing partner Rhett Gronevelt, PE, remarks that OHM Advisors, like many companies, recognizes that being located downtown is beneficial to both organizations and their clients.
"The move reaffirms our commitment to our metro Detroit clients. We're embedded in our clients' projects and challenges and this move allows us to maintain the accessibility and collaboration we've built since initially moving downtown in 2015", remarks Gronevelt, who leads the 15-person Detroit office.
"We're mission-driven to transform communities into thriving, sustainable spaces. So it's fitting that our permanent Detroit home places us in a beautifully restored building that brings Capitol Park Lofts into the 21st century while remembering its history."
Among the city's defining commercial high-rises of the storied Capitol Park district, the building, built in 1912, was returned to its twentieth-century grandeur thanks to a $30 million transformation.
The 11-story historic building's newly refurbished interior features expansive Capitol Park views and an open floorplan to foster collaboration and creative exchange amongst the firm's multidisciplinary staff. Its design features flexible workstation clusters to accommodate changing team needs, as well as quiet, one-on-one spaces.
Capitol Park Lofts houses steakhouse Prime + Proper on its first floor and residential apartments on the upper floors—and boasts an impressive high rise rooftop deck.
About OHM Advisors:
OHM Advisors is the community advancement firm. Founded in 1962, we deliver award-winning work across the architecture, engineering, and planning spheres. With more than 500 employees in offices throughout Ohio, Michigan, and Tennessee, our team partners with leaders at all levels of government, school districts, developers, universities, and private companies to create great places.