Dashner Joins Michigan Task Force 1 Deployment to Assist Hurricane Rescue Efforts
Image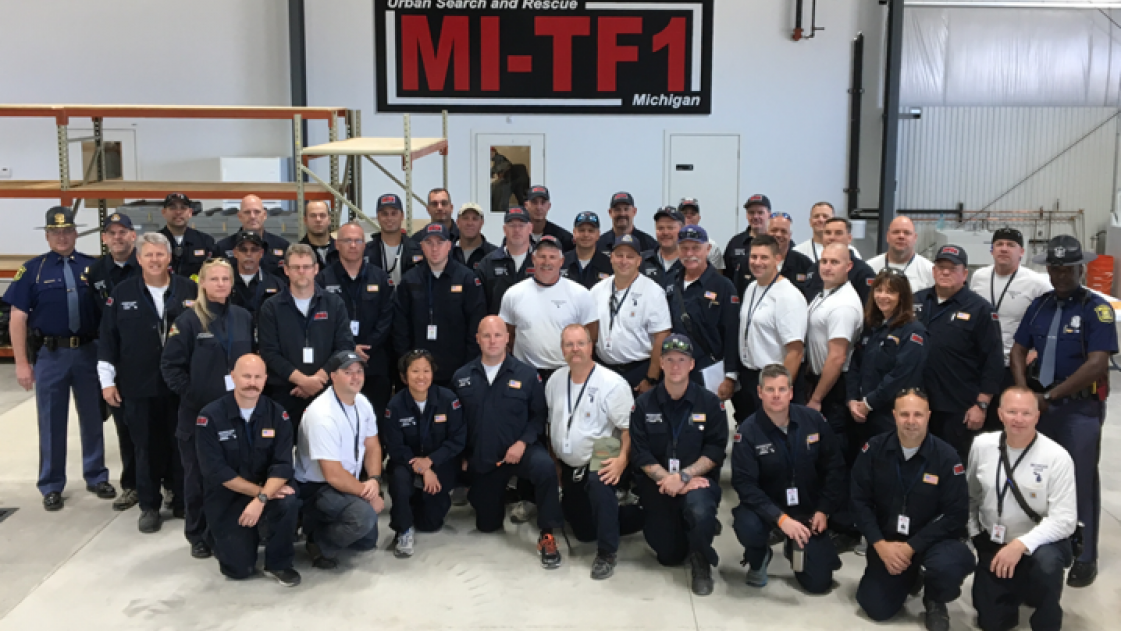 Michigan Task Force 1, including OHMer Craig Dashner, deployed to Florida to assist in Hurricane Irma rescue efforts
Michigan Task Force 1 (MI-TF1) deployed from Holly, MI on a mission to assist in the response to Hurricane Irma. MI-TF1 deployed 45 highly trained personnel from across the State of Michigan in 18 vehicles that are capable of Surface Water Rescue, Wide Area Searches, Structural Collapse, and Canine and Technical Search.
OHMer Craig Dashner, Principal and Construction Manager, serves as the unit's Structural Specialist. Dashner will apply his more than two decades of structural engineering expertise and cool-headed leadership skills to evaluate collapsed and partially collapsed structures—and direct necessary shoring to keep rescue workers safe during rescue and recovery missions.
"We are all very proud of Craig and grateful that he, and his dedicated colleagues, graciously volunteer their talents for the betterment of communities in need. Craig truly embodies our Advancing Communities mission." comments John Hiltz, president. "We wish MI-TF1 a safe journey and thank them for their honorable service."
About Michigan Task Force 1:
MI-TF1 has received grant funding from FEMA Homeland Security, Urban Area Security Initiative (UASI), various Counties and Locals. MI-TF1 is comprised of local firefighters sponsored by their departments and private members that bring special skillsets.
In addition to fire fighters trained in hazmat, technical rescue and EMS, MI-TF1 deployed Canine Search Specialists, Heavy Equipment Operators, Structural Engineers and Medical Doctors.
About OHM Advisors:
OHM Advisors is the community advancement firm. Founded in 1962, we deliver award-winning work across the architecture, engineering, and planning spheres. With more than 500 employees in offices throughout Ohio, Michigan, and Tennessee, our team partners with leaders at all levels of government, school districts, developers, universities, and private companies to create great places.