CMAX, Central Ohio's First Bus Rapid Transit System Opens
Image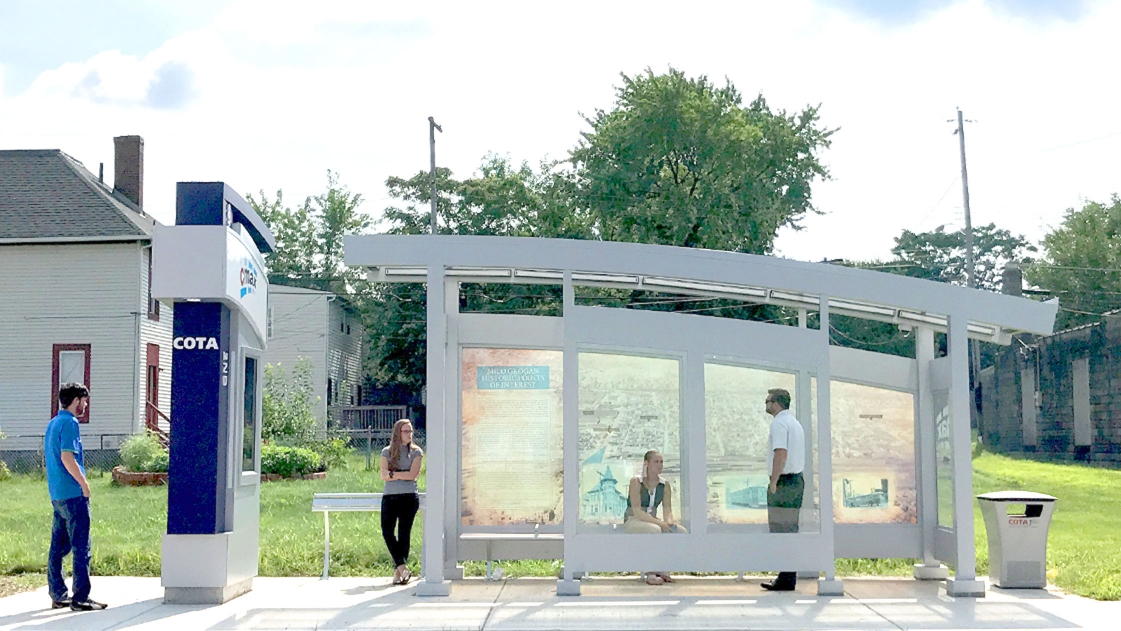 COTA's new CMAX Bus Rapid Transit opens to riders along Cleveland Avenue
The Central Ohio Transit Authority (COTA) opened for service on January 1 in Columbus, Ohio its first Bus Rapid Transit (BRT) known as CMAX. The region's first BRT, CMAX connects riders to major destinations along Cleveland Avenue between downtown Columbus and Polaris Parkway/Africa Road.
Featuring limited stops, CMAX links nearly 400,000 residents and workers along Cleveland Avenue with jobs, healthcare access and educational resources. With 21% projected travel time savings and 15-20% anticipated ridership increase within the first five years of service, CMAX aligns with Central Ohio's long-term growth vision to improve mobility and promote economic development opportunities for residents and businesses in Columbus' Northeast Corridor.
COTA partnered with HDR to bring its CMAX vision to reality. As sub consultant to HDR, the multidisciplinary team at OHM Advisors provided civil engineering, site development design, signage design, landscape architecture and architectural design for 48 shelters, a 1,200 sq. ft. Northland Transit Center, and the in-progress Northern Lights Park and Ride Facility.
The project squarely aligns with the region's Smart City initiative that starts with the reinvention of mobility. New CMAX stations along the route feature a route map, real-time arrival screens, enclosed seating areas, and distinct CMAX branding with illumination to increase safety and visibility. CMAX leverages technology on each CMAX bus that can switch traffic lights in its favor.
Relying on transit system engineering innovation by prime firm HDR, CMAX features dedicated right of way leveraging traffic signal timing and sidings to coordinate bi-directional travel on a single lane for short distances. This concept borrows from freight rail and rail transit infrastructure designs.
OHM Advisors also led the extensive community engagement effort to both educate stakeholders and solicit valuable feedback. The local art community was engaged through a two-year initiative to further instill a sense of pride and ownership. Many of the new bus shelters feature public art produced by local residents that reflect the unique culture and history of the diverse neighborhoods along the route.
The Federal Transit Administration provided $37.45M in funding and COTA contributed $11.2M in local capital involvement funds to achieve the CMAX project, which was selected as a Locally Preferred Alternative to improve service levels and travel times to major activities centers, including Columbus State Community College and Downtown Columbus.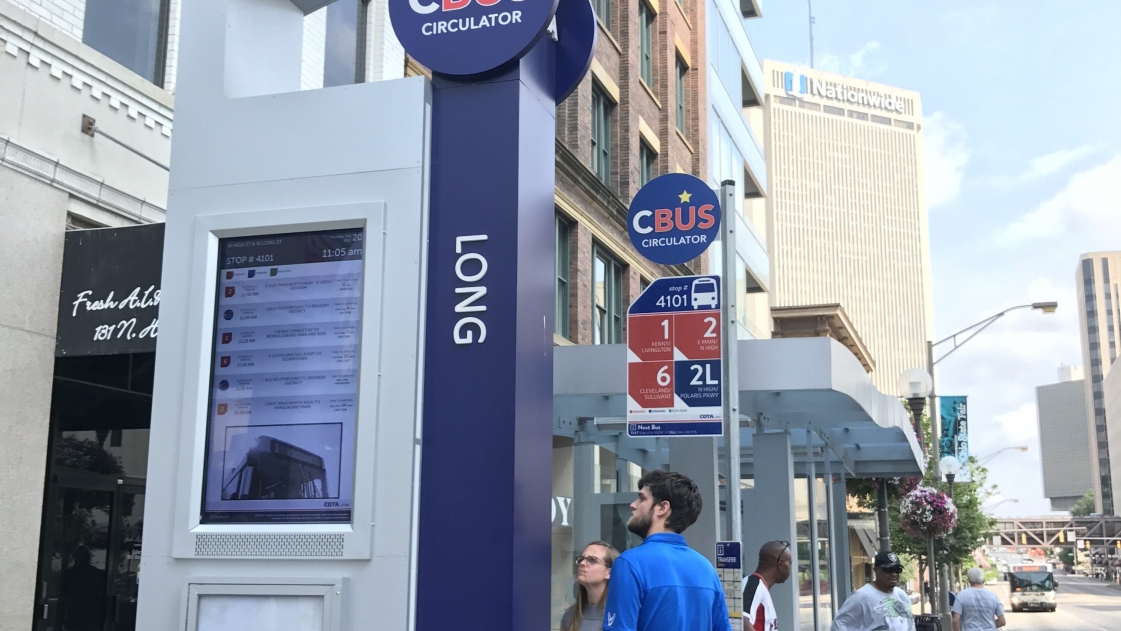 About OHM Advisors:
OHM Advisors is the community advancement firm. Founded in 1962, we deliver award-winning work across the architecture, engineering, and planning spheres. With more than 500 employees in offices throughout Ohio, Michigan, and Tennessee, our team partners with leaders at all levels of government, school districts, developers, universities, and private companies to create great places.