City of Green Celebrates Central Park Grand Opening
Image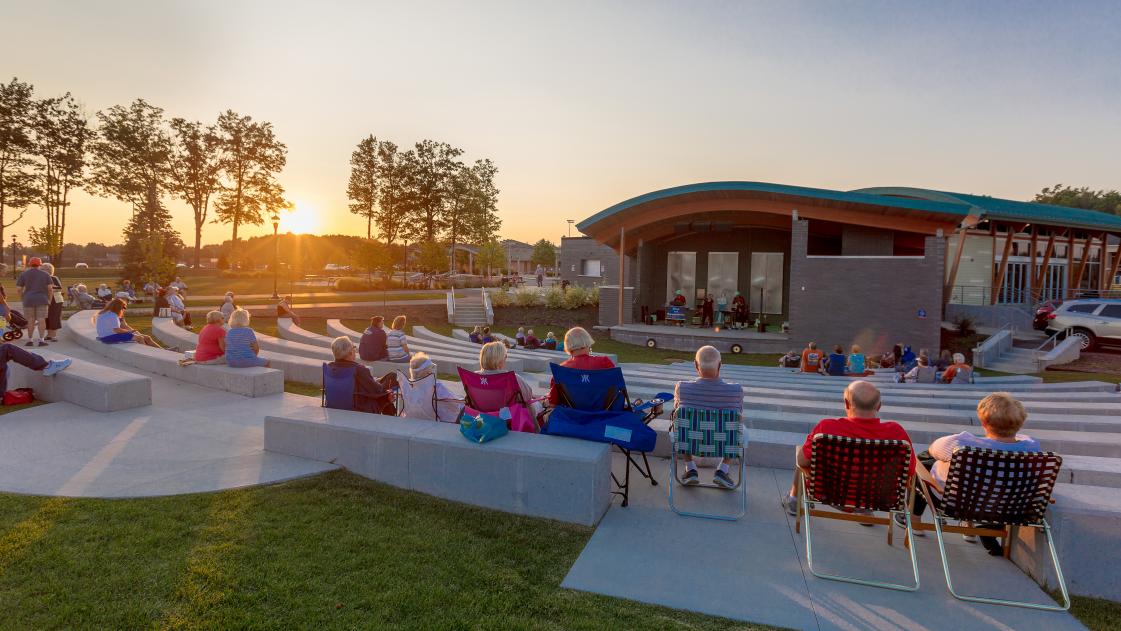 Long-awaited park opens to residents and visitors
The City of Green celebrated the grand opening of its new Central Park on July 9, 2016. This 8.1-acre park is a signature community destination, offering abundant amenities for residents and visitors to enjoy.
The event began with a ribbon-cutting ceremony. Live music, several food vendors and the newly-opened splash pad, which allows water play for as many as 100 children, provided community entertainment.
Tony Slanec, Director of Central Ohio, OHM Advisors, took the stage with remarks on this community showcase, which features a one-mile walking path, 500-person amphitheater, playground, farmer's market plaza and community building.
OHM Advisors was the primary design firm for the park. This $5.3 million project is a culmination of over a decade of efforts and dedication. It is located at 1755 Town Park Blvd, adjacent to the Central Administration Building with an entry on Steese Rd.
We are proud to see this project completed and open for the community to enjoy.
About OHM Advisors:
OHM Advisors is the community advancement firm. Founded in 1962, we deliver award-winning work across the architecture, engineering, and planning spheres. With offices throughout Ohio, Michigan, and Tennessee, our team partners with leaders at all levels of government, school districts, developers, universities, and private companies to create great places.