The Southfield City Council Approves Final Master Plan for Northland Center by OHM Advisors
Image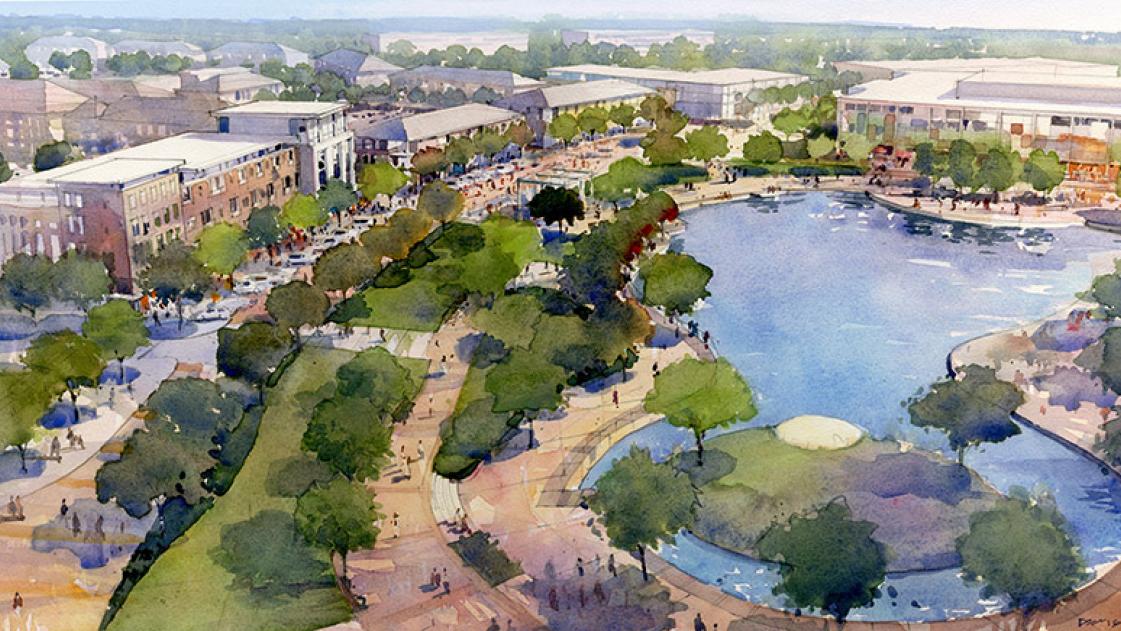 Next steps for Northland Center Mall Redevelopment in Southfield, Michigan
OHM Advisors presented the final master redevelopment plan to Southfield City Council on September 19th for the 125-acre site of the shuttered Northland Center in Southfield, Michigan. On September 26th, the Council unanimously approved the plan.
As the first suburban mall in the country, Northland was once an iconic regional destination. After falling on hard times in recent decades, the mall was purchased by the City in 2016 with the intent of turning the site into a mixed-use destination.
As the lead planners for the multidisciplinary project team, OHM Advisors worked with the City of Southfield, the Southfield Downtown Development Authority, and community members to create a long-term phased redevelopment plan for the shuttered site.
There was a public meeting held in August, where residents of the City of Southfield were invited to share their input.
"Every single one of the things that residents said they wished to see in the plan—like a recreation center, a police station, a variety of dining options and age-in-place housing options—was actually already included in the plan," said Aaron Domini, senior planner and partner at OHM Advisors.
The final plan incorporates concepts that were identified by the public as important—including public space to support community programming—as well as prime uses for the area as identified through market study.
The site is designed to include five distinct and unified districts that surround a new 10-acre central park with water feature. Surrounding this central park are 850 residential units, a 125-room hotel, and close to 400,000 square feet of retail and medical office.
Creating this vision and plan for the mall site is the first step in guiding the redevelopment of the area. We are thrilled to provide the important tools to ensure that this site becomes an integral part of what makes the City of Southfield a great place to live, work, and play.
For more information and to see the plans please visit: imaginenorthland.com.
About OHM Advisors:
OHM Advisors is the community advancement firm. Founded in 1962, we deliver award-winning work across the architecture, engineering, and planning spheres. With offices throughout Ohio, Michigan, and Tennessee, our team partners with leaders at all levels of government, school districts, developers, universities, and private companies to create great places.