OHM Advisors Relocates Petoskey, Michigan Office
Image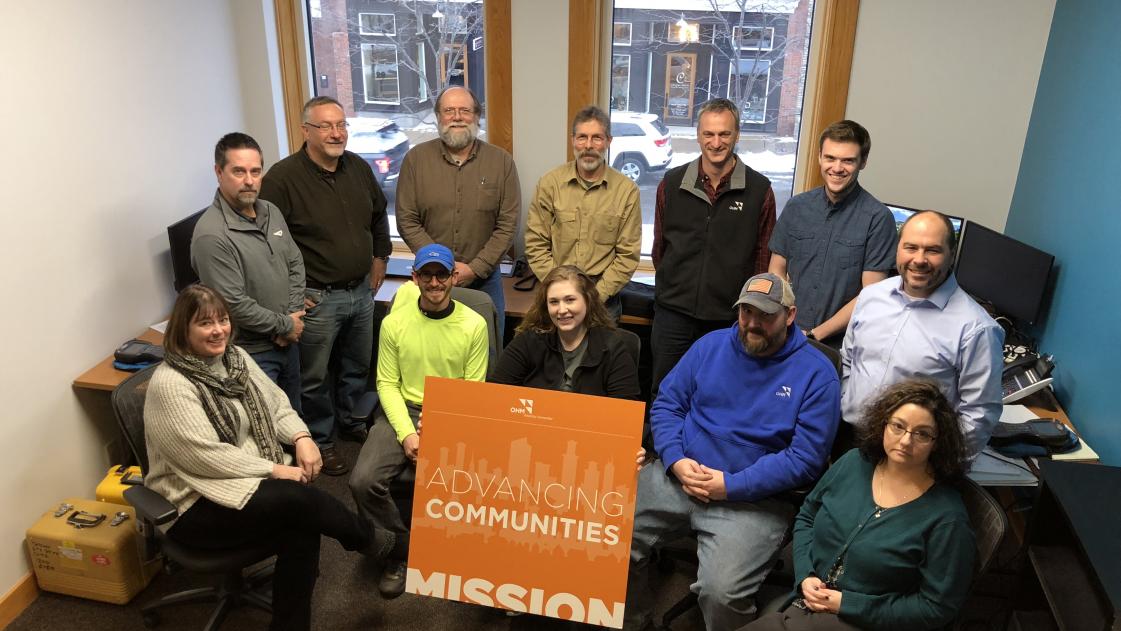 Community advancement firm opens new office in downtown Petoskey to accommodate the continued growth of industry-leading, award-winning capabilities in Northwest Michigan
OHM Advisors now has a new home at 300 East Mitchell Street, Suite 2, in downtown Petoskey, Michigan—located at the top of the mitten in northwest Lower Michigan, on Little Traverse Bay. The new 6,000 sf office, located in Petoskey's historic Gaslight District, houses 21 employees providing architecture, engineering, civil design, landscape and urban design, surveying, and construction consulting services to clients in northern Michigan.
The new office augments the firm's presence throughout Michigan, which currently includes offices in Auburn Hills, Detroit, Flint, Hancock, Livonia, Midland, Mt. Pleasant, and Saginaw—in addition to its three Ohio offices and Nashville locale.
Lucas Porath, PE, who leads the local team said, "We've established the Petoskey office right in the heart of downtown as a direct response to our local clients and community needs. This new location will allow us to better serve our existing and future clients, and provide a local presence—which is always one of our highest priorities."
"Our business objective is to be an inspired, integrated partner to our clients, wherever we operate," says Ron Cavallaro, OHM Advisors Vice President who is responsible for the firm's growth in Michigan. "Our architects, engineers, designers, and project managers work together to innovate solutions at the intersection of community, creativity, and client relationships. Balancing these priorities results in projects that advance the quality of life in communities across northern Michigan. Our new location gives us a great physical platform to embark on this next exciting chapter."
OHM Advisors is an active part of the Traverse Bay region and its team members play key roles in many projects in the community. Key OHM Advisors projects and clients in the region include:
Sleeping Bear Heritage Trail (Networks Northwest & Traverse Area Recreation and Transportation (TART) Trails)
Public Services Facility (City of Charlevoix)
4 Mile Road Reconstruction (Crawford County Road Commission)
Darr Road Bridges (Mason County Road Commission)
City of Petoskey Urban Paving Program
Shepler's Mackinaw Island Marina (Mackinaw City and Island)
Indian River Streetscape design
Ongoing road and non-motorized trail projects throughout Charlevoix County
About OHM Advisors:
OHM Advisors is the community advancement firm. Founded in 1962, we deliver award-winning work across the architecture, engineering, and planning spheres. With more than 500 employees in offices throughout Ohio, Michigan, and Tennessee, our team partners with leaders at all levels of government, school districts, developers, universities, and private companies to create great places.